A pair of hit documentaries lay bare the desperate struggle to strike it rich in the world's fastest-growing economy
Among the many clichés to be found about the hard-working Chinese businessperson is their endless capacity for entrepreneurialism—for reinvention, wheeling, dealing, hustle and flow. The latter is the focus of ex-Alibaba exec Wu Hao's third documentary The People's Republic of Desire, which examines China's live-streaming phenomenon—the millions who pay (via mobile streaming apps) to watch regular folks sing, smile, game, gab, talk, and teach, transcending their own ordinariness to become web celebrities (wanghong).
Anyone with a microphone, webcam and broadband connection can supposedly stand to make up to 200,000 USD a month, if they follow the right formula. Desire follows two such aspiring YY.com wanghong in their quest for fame and fortune: 21-year-old nurse Shen Man from Chengdu, who uses her unremarkable KTV skills to wheedle mostly male fans into stumping up for virtual gifts; and 24-year-old comic Big Li, whose base draws from China's vast pool of self-proclaimed diaosi ("losers"). The journey takes these "celebrities" through training programs ("Keep your fans happy," promises one tutor, "then you'll live like goddesses"), talent agencies, disappointments, and a slew of broken promises and dreams.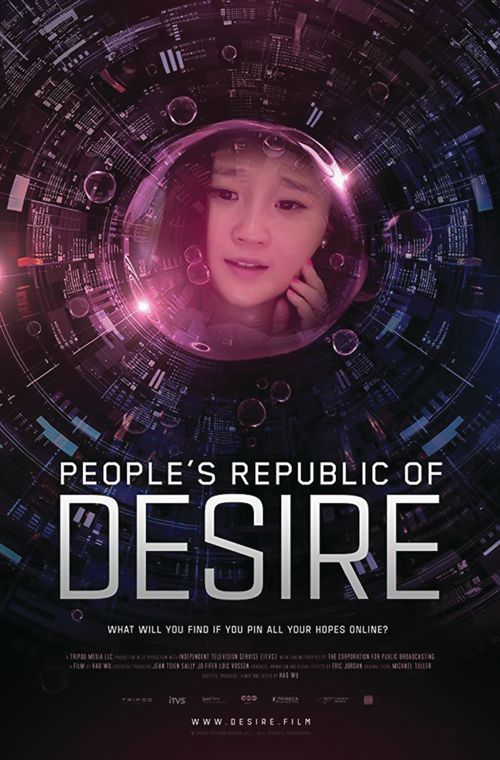 Debuting at this year's SXSW Festival in March, the film is  technically already out of date—it was shot between 2014 and 2016, long before a huge recent crackdown on both apps and their content. It also makes almost no mention of blue-collar favorite Kuaishou, which had its heyday in 2017 and was until recently China's biggest live-stream app. Desire will not raise eyebrows among many Chinese, but is sure to surprise some Western viewers, who may be baffled as to why these seemingly mediocre acts command such huge audiences, and what makes low-income viewers chuck entire paychecks at people who could easily be their peers.
The film goes some way to answering these questions, focusing on the comfort and companionship many find in their live-streaming idols, as well as the obsessively competitive nature of fandom. It also illuminates the celebrities' personal problems, from vote-rigging, to agents' fees, to classic back-stories involving bankrupt fathers and demanding wives.
What its story shares in common with 2018's other must-see Chinese movie, The China Hustle, is the unshakeable thirst for fortune, and fear of missing out, in what maybe the biggest gold rush this side of the Appalachians. Opening with a memorable mea culpa, uttered by what passes for the film's moral compass, GeoInvesting co-founder Dan David, Hustle tells us, "There are no good guys in this story…including me." Soon the film is outlining a vast scam that stretched four years and bilked some 14 billion USD out of US pension pots—thanks to a combination of negligence, greed, wilful ignorance, and lack of oversight (on the American side), and some simple scamming on the Chinese—which has been barely documented outside this film.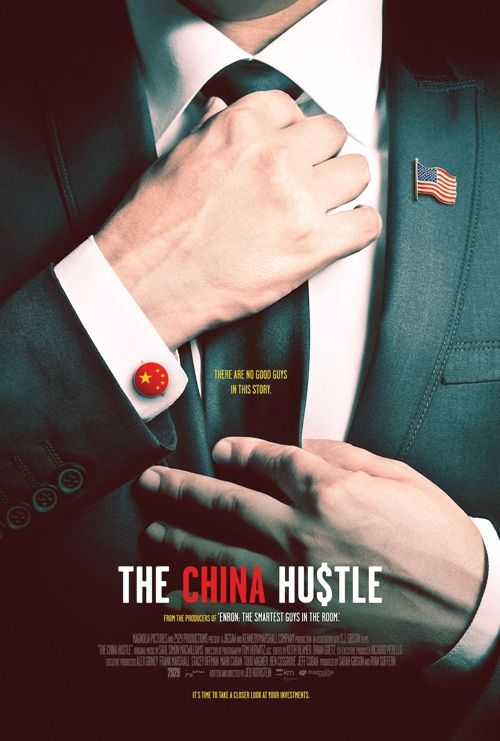 The con involved Chinese commodity companies using a loophole to trade on foreign stock exchanges by performing "reverse mergers" with zombie US companies with symbols still stuck on the Wall Street ticker. Enabled by shady investment banks, these companies posted promising profits and production lines—all completely faked—using a variety of classic ruses (many of which could have been lifted straight from Tim Clissold's business classic Mr. China). A group of Big Short-like investors set out to expose the scam, while short-selling the companies all the way, ensuring fat profits and losses all round.
Like Desire, the expertly shot documentary is unlikely to find an audience in China, though the reasons may be more political than personal. Both, though, are essential viewing for those seeking to better understand the underpinnings of a vast country that seems to evolve rapidly out of focus almost the moment the filmmaker screws on their lens cap.
---
Film: Desires and Deception is a story from our issue, "Vital Signs." To read the entire issue, become a subscriber and receive the full magazine. Alternatively, you can purchase the digital version from the App Store.
---