"Shopping festivals" face backlash over confusing discounts—here are some perplexing recent offers
Launched in 2009, Double 11 (November 11), or Singles' Day, may now be the largest shopping festival in China, thanks to Alibaba. The similarly youthful 618 Festival, an 18-day celebration of rival e-commerce firm JD.com's founding, comes a close second.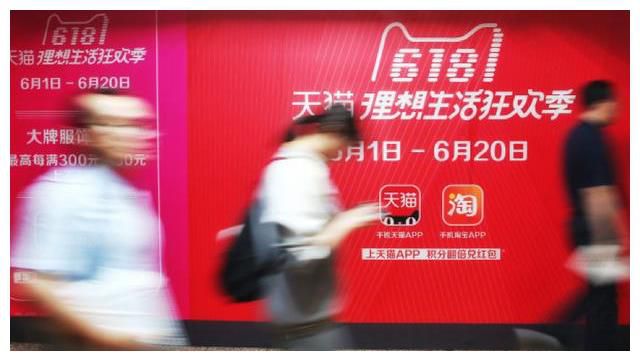 This year, putting aside rivalry in pursuit of profit, TMall (an online shopping platform owned by Alibaba) extended its steep 618 discounts throughout June, separating it into two main rounds of (May 31-June 2, June 13-June 18) and offering bigger discounts, coupons and "red envelopes" (cash rebates resembling auspicious Chinese New Year money).
Their apparent generosity hasn't landed too well with netizens. Due to the proliferation of discount opportunities and coupons with mind-boggling rules for redemption, some have compared tallying one's savings to a mathematics exam:



With the second round of 618 "savings" ongoing this week, here's a quick guide to some of the more perplexing opportunities out there:
1. Super Red Envelopes (超级红包)
On top of the basic deal that many e-vendors are offering—30 RMB off for every 300 RMB spent, valid for combined purchases from multiple participating stores—TMall shoppers can use a maximum of 10 "Super Red Envelopes (hongbao)" in conjunction with any other discounts. There are two main types, daily and "sign-in" packets.
How: Daily hongbao are automatically downloaded by clicking the homepage of Taobao every day. "Sign-in" coupons come in silver, gold, and platinum categories, and are obtained by entering a lottery (simply logging in for three, seven, and 10 consecutive days, respectively).
When: May 29—June 18
2. First Nth Promotion (前N件优惠)
Merchants in different product categories will mark down prices up to 50 percent for the first hour of each 618 festival day.
How: Stay up every night until your desired category goes on sale, then panic-buy.
When: 00:00-1:00, June 16
3. Red Packet Rain (红包雨)
For the last three days of the sale, a total of 30 million RMB in red packets will be released on TMall's homepage.
How: Watch the page until red icons begin fluttering down, then "snatch" (click on) them.
When: 09:00 and 22:00, June 16-18
4. Ideal Cat Winners (理想猫大赢家)
"Ideal Cat Winner" is an in-app game in which players upgrade their virtual pet cat on TMall to gain red envelopes for discounts. From May 29 to June 15, players can browse specific pages, forward the game to friends, and participate in other promotional gimmicks to gain "cat coins" (in-game currency) to upgrade their pet. A total of 200 million RMB in hongbao will be divided among players.
How: Sign up for the game on TMall and let your competitive nature take over.
When: June 16—June 18
You still may not know how much you save, but TMall has got you glued to their app, the merchants made some sales, and even your virtual cat was improved. Everyone wins! (Or you just can bookmark a few items ahead of time, and check if the merchant marks down the price on June 18.)
Cover image from AliZilla
---