Ethnic cures join the longstanding debate between Western and Chinese medicine
At the Beijing Yao Medicine Hospital, founded in 2010 by the "father of Yao medicine," Dr. Qin Xunyun, cancer patients arrive from all around the country seeking one last shot at treatment after a string of dashed hopes.
Here, doctors diagnose diseases by examining the veins in their eyes, their pulse, and the color of their tongue. The treatments they prescribe may include taking medicinal soups boiled with herbs gathered in the Guangxi Zhuang Autonomous Region, rubbing boiled eggs on the patient's body to remove toxins, or inserting long needles along the length of the patient's limbs or torso.
"A lot of the families that come to the hospital are not privileged," says Feng Ye, an anthropological researcher who did fieldwork at the Yao Hospital in 2017. "Some of them have been turned away from biomedical hospitals because their tumors were spreading too fast." Their diagnosis will usually match that of the mainstream hospital where they'd gone before, but received less ideal care, Feng says.
The Yao people, who are mostly concentrated in Guangxi, are not the only ethnic minority in China to have their own system of medicine. The government recognizes 35 distinct ethnic medical traditions. Of these, the most established are Tibetan, Uyghur, Mongolian, and Dai medicine, all of which have a system of professional accreditation overseen by the Ministry of Health.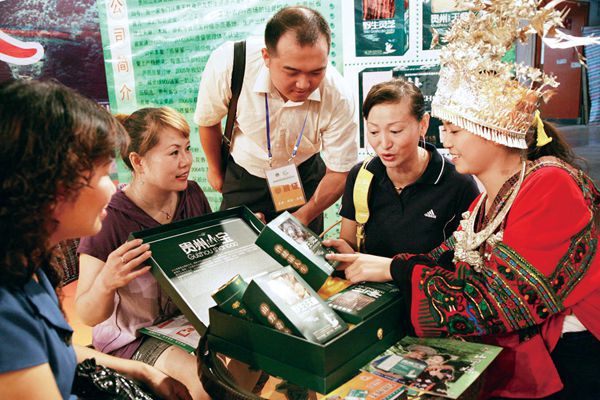 Many ethnic therapies have been in development for well over 1,000 years, drawing influence from Ayurvedic medicine in India, Buddhist philosophies, local shamanistic practices, and Traditional Chinese Medicine (TCM). Ancient TCM texts, in turn, often incorporated minority treatments like cupping and bone-setting, as well as herbs grown in minority regions, into their own canon. There are now 266 ethnic hospitals of various kinds across the country, treating just over 9 million patients.
However, "traditional ethnic minority medicine" (少数民族传统医学) must have practices and a framework for understanding the body that are clearly distinct from TCM in order to be recognized by the state, which in recent years has been promoting the growth of ethnic medicine as cultural heritage and a means to develop rural provinces and counties.
In 2018, the National Administration of Traditional Chinese Medicine, along with 12 other top-level agencies including the Ministry of Education, issued guidelines for developing a more systematic version of ethnic-minority medical care, including new hospitals, departments dedicated to ethnic medicine, as well as rural clinics in minority areas. One of the more ambitious aims of the document is that, by 2030, "international cooperation between ethnic minority and Western medicine" will be "extensive."
The Zhuang minority in Guangxi has been among the first to capitalize on this initiative. In 2018, the regional government opened the brand new, 1,000-bed Guangxi International Zhuang Hospital in the capital, Nanning, devoted to Zhuang and Yao minority medicines. The Guangxi University of Chinese Medicine has a lab dedicated to Zhuang and Yao medical research, and offers courses in Zhuang medicine.
Increased legitimacy of ethnic medicine has corresponded with a greater interest from urban Chinese in alternative treatments. "Most of the patients who now come to the hospital are native to Beijing," said Dr. Jiaojia Cairen, a doctor and researcher at the Beijing Hospital of Tibetan Medicine, which was founded by the state-run China Tibetology Research Center in 1992.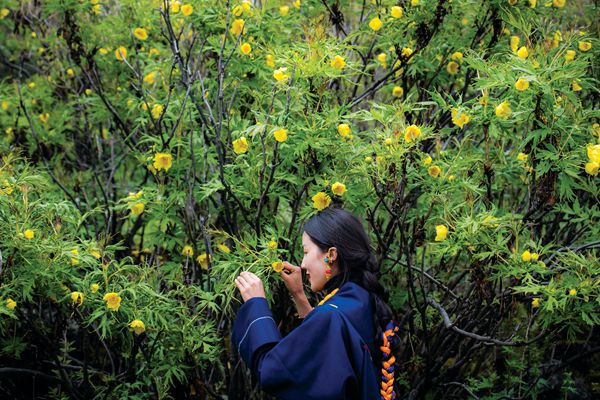 Tibetan medicine relies on three methods of diagnosis—observation, touch, and inquiry—with particular attention to pulse-taking, and to the color and smell of the patient's urine. According to Jiaojia, many patients are attracted to this emphasis on their symptoms and habits, noting that sight and touch are not enough for a full diagnosis. "People typically come to treat very serious diseases," often as a last resort. "They've tried Western medicine, [Han] Chinese medicine, but they didn't work."
But more privileged patients are increasingly turning to alternative medicines for minor ailments as well. Dongchong xiacao, also known as chongcao or "caterpillar fungus," was first used to treat lung disease, according to the 8th-century Tibetan medicine book Somaratsa. Today, owing to high demand from mostly Han Chinese urbanites, who use it for everything from curing baldness to boosting immunity to treating cancer, the highest quality chongcao can fetch 140,000 USD per kilogram, according to a 2012 paper published in Nature.
Other ethnic treatment traditions are also rapidly commercializing. A search for "Mongolian medicine" on Taobao returns over 100 pages of results, including licorice root to cleanse the lungs, and dried cistanche for erectile dysfunction.
The Miao ethnic minority in Guizhou province has been particularly successful at monetizing their medicines: In 2017, the remote province's pharmaceutical industry was valued at 41.2 billion RMB, with an average increase of 10 percent a year between 2013 and 2017. Much of this trend has been attributed by the provincial government to the growth of Miao pharmaceutical companies.
Patients are still paying a premium at minority hospitals: State insurance covers some but not all ethnic medicine treatments, so bills from minority institutions tend to run higher than in TCM or Western hospitals. As with TCM as a whole, ethnic medicine faces skepticism from researchers who call for more clinical tests—as well as a rash of unregulated pills and powders under exotic ethnic labels, some of which have been found to contain poisonous substances like mercury or monkshood.
Compounding these challenges is the fact that it remains difficult for knowledgeable ethnic physicians to practice nationally, particularly in remote rural areas. Li Feiyue, a Guizhou delegate of China's national congress, told the 2019 congress that few autonomous prefectures have the right to grant physician's licenses under the Ministry of Health, meaning many ethnic practitioners can only be accredited as "rural doctors" who are unable to practice outside their village.
For the patients seeking a last resort, however, these controversies don't seem to matter.
"There was one patient who had a tumor in his face, and the doctor reached out and felt the tumor with his hands," Feng recalls. "The patient's wife was really moved, because, in all the hospitals they had been to previously, none of the doctors or nurses had touched the tumor in that manner. It is a different experience of illness and a different way of facing the cancer."
---
Minority Report is a story from our issue, "The Good Life." To read the entire issue, become a subscriber and receive the full magazine. Alternatively, you can purchase the digital version from the App Store.
---