Join TWOC for a behind-the-scenes talk with movie producer Jane Zheng this Saturday, November 23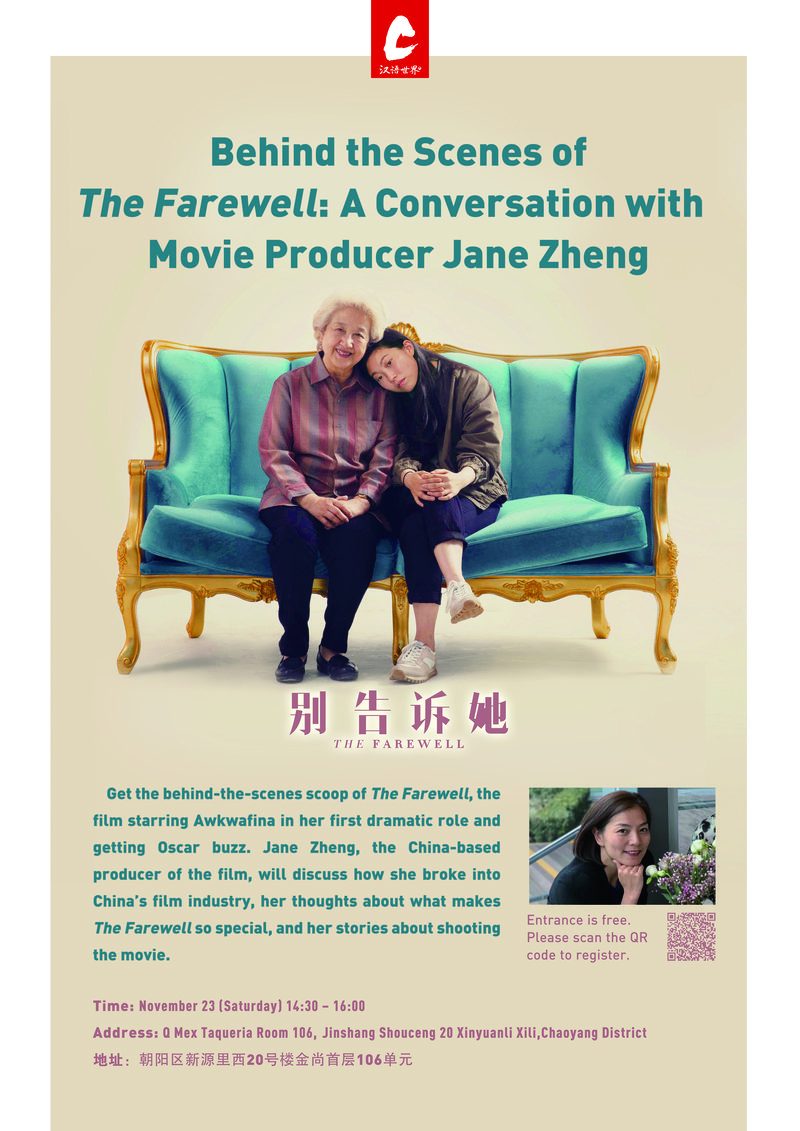 With 75 percent of its dialogue in Mandarin Chinese, the indie film The Farewell has surprised many to become a frontrunner in awards circles. In our issue "The Good Life," The World of Chinese was likewise impressed by how the film "traverses its surface cultural disconnects, and by extension, the atmosphere of fear and otherness that pervade media representations of Asian cultures." Starring rapper and actress Awkwafina in her first dramatic role, the movie will be released to mainland audiences this coming January.
The China-based producer for The Farewell, Jane Zheng, will join TWOC for a rare talk about how she got her break in China's film industry, her thoughts about what makes The Farewell so special, and behind-the-scenes stories about shooting the movie.
Entrance is free. Please scan the QR code below or click here to RSVP.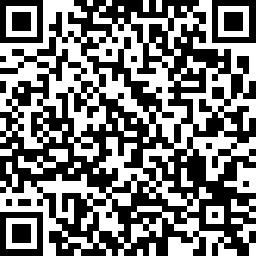 Time: November 23 (Saturday) 14:30-16:00
Address: Q Mex Taqueria Room 106, Jinshang Shouceng, 20 Xinyuanli Xili Chaoyang District
地址:朝阳区新源里西20号楼金尚首层106单元
About the speaker:
Jane Zheng worked in radio and television as a presenter and producer for many years before studying her MA in TV journalism at Goldsmiths College at the University of London. During her study, she worked for BBC, and produced and directed her own documentary about lesbianism in China.
After graduating, Jane has worked as a producer and executive producer on many films in China. She was associate producer for the 2009 feature film GASP starring Ge you. She also worked as producer for Red Light Revolution, King of Peking, and Dead Pigs; all of which were selected and screened by various international film festivals. Recently, Jane produced The Farewell, which was officially selected by 2019 Sundance Film Festival's "US Dramatic Competition" and has become one of the most successful Indie films this year (distributed by A24).
Jane is the founder and owner of Seesaw Productions, a Beijing-based production house that offers full-service media production worldwide, collaborating with agencies and foreign production companies to produce TVCs, viral videos, and films.
---