Voluntary organ donation is on the rise in China, despite legal and cultural barriers
Huang Jiefu, chairman of the China National Organ Donation and Transplantation Committee, has never been afraid to think big.
"I have a dream. I hope China's organ donors can exceed 10 million in the near future, and reach 100 million by the time I retire," he grandiloquently told the attendees at a ceremony introducing Love & Hope, an online organ donor-registration platform, to a Beijing public hospital in March.
According to the National Health Commission, 6,302 people in China donated their organs posthumously last year, and around 20,000 transplant surgeries were performed. China has become the top country in Asia, and the second in the world, in the number of both donors and surgeries performed.
Even so, there is still a vast backlog of transplant patients in China, which banned transplants from living donors (excluding family members of the recipient) in 2007, and ended the practice of taking organs from executed prisoners in 2015.
Voluntary donations are now the sole source of organs used in transplant operations. However, cultural acceptance of the practice remains low due to legal complications, poor public education, and a lack of trust in the donation system—as well as lingering traditions that say bodies should be buried or cremated intact.
Wuhan native Sang Ziling signed up to become a voluntary donor last year, after following the WeChat account of the China Organ Donation Administrative Center (CODAC), an organization under the Red Cross Society of China. She filled out their online form with her personal information, and signed an online donation agreement.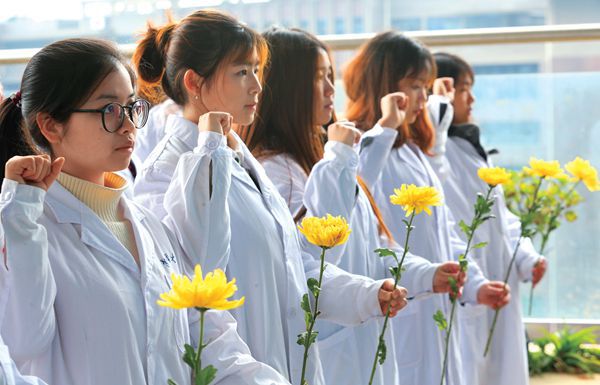 A few months later, Sang received a "Donor Registration Card" that officially confirmed her as a volunteer—that is, someone who has declared an intent to donate their organs in the event of their death. "I have been longing to do it since I heard about organ donation on the news," the 22-year-old tells TWOC.
"Anything could happen in life. I agree with Haruki Murakami that 'Death is not the opposite of life, but its continuation,'" says Sang. "Even if you live to be 100, it would be a wonderful thing to have your organs live on inside of others."
Statistics from CODAC show that the total number of registered organ donors in China exceeded 1.4 million as of August 15. Young people born after 1990 make up 54 percent of donors, while those born between 1980 and 1990 account for nearly another 30 percent.
Xiao Mu (pseudonym), a 26-year-old volunteer donor from Shanghai, completed her online registration in 2017. It wasn't a hard choice for Xiao Mu, who even calls it a "fashion" among her generation. "People die just like a lamp goes out. Everything will end as a handful of ash," she muses. "I'd rather give my organs to people in need."
Most of the Chinese public, though, has limited knowledge about organ donation. The country had no voluntary program before 2010, and the system was not rolled out nationwide until 2013. A 2016 online survey by the government-run China Organ Transplantation Development Foundation (COTDF) showed that, although 83 percent of respondents were willing to donate organs after death, 56 percent had no active plans to register to become donors because they "didn't know where to sign up" or "the procedure was too complicated."
Currently, donors can sign up through the Love & Hope platform, launched by the COTDF in 2014, via CODAC's website and its official WeChat account, or on e-payment app Alipay, which promises a registration process that will take no more than 10 seconds. Those wishing to register offline can go to their local Red Cross office in person. As of July, the number of donors who registered online and through mobile platforms has exceeded 1 million, according to the COTDF.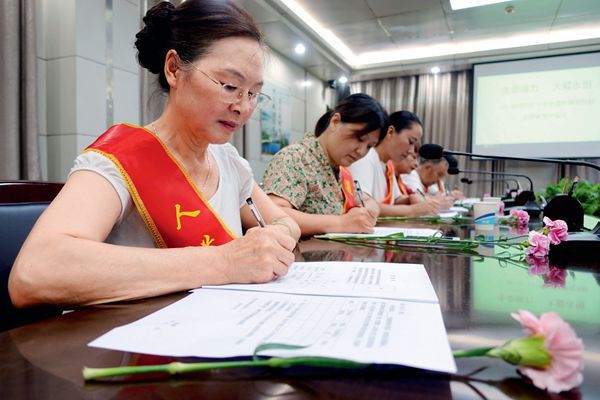 Ning Ning (pseudonym), a 25-year-old public school teacher in Shaanxi province, registered through WeChat in February. "I read an essay posted by a donor on Weibo, and didn't hesitate," she says, telling TWOC that the process was extremely simple. "You just need to read through the agreement and sign it."
Crucially, Ning Ning did not tell her parents what she'd done—nor did Xiao Mu or Sang. Xiao Mu claimed it wasn't necessary, since her parents would have been supportive anyway, while Ning Ning insisted, "I should be allowed to make my own decisions."
Sang's father, though, was shocked and heartbroken when he found her donor registration card by accident one day. "He said I would understand his feelings only after I became a parent, that no matter your child is alive or dead, you can't bear to see her get hurt," says Sang. "But I believe he will come around."
Any Chinese citizen aged 18 or over who is capable of making civil decisions is allowed to register online independently, and can revoke their registration at any time. Doctors must confirm the deceased donor's intentions with family members, and organ removal can only take place with the family's consent.
"If people come to our office to sign the donation agreement, we will suggest they talk about it first with their family," says Zhou Ling, who has worked as a mediator at the Red Cross Society of Yiyang, Hunan province, dealing with donor families since 2012. Over her years in the job, Zhou has developed a deep appreciation of the difficulties families have accepting their loved one's decisions.
Some fear the "damage" done to the body, while others worry about being criticized by other relatives or friends. Zhou has frequently encountered suspicious families who did not understand how donation worked, and would curse or manhandle her when she tried to confirm the donor's intent in the ward—one family even ripped her credentials out of her hand and accused her of "buying" them.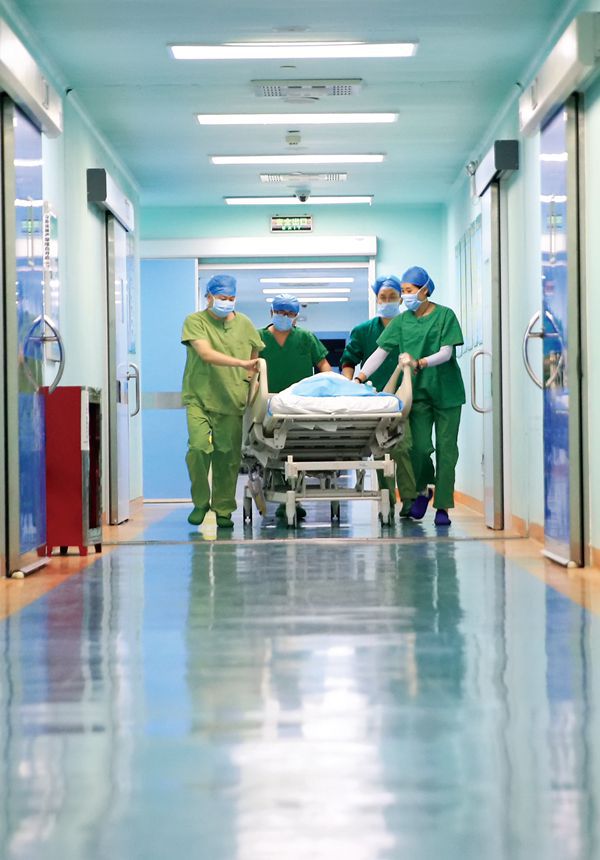 Tian Chunying, a 51-year-old housewife in Liaoning province, objects to her daughter becoming a donor, saying, "I am a little superstitious. I feel like people need to keep an intact body after death." Her husband refuses to even discuss the matter.
The concept of removing organs after a person's death is at odds with several traditional Chinese beliefs, which emphasize that "the deceased should be respected (死者为大)" and "the soul can only attain peace from burial (入土为安)." Wishing for another person to "die without a complete body" (死无全尸) was considered one of the most rancorous curses in ancient China.
"If I know the recipient personally, I may be willing to donate," Tian tells TWOC. However, double-blind donations, de rigueur in most developed countries, have been the standard in China since 2013 in order to ensure fairness and transparency. The China Organ Transplant Response System, a computer program developed by the National Health and Family Planning Commission, keeps a unified database of all donors who sign up online and offline, and allocates organs according to urgency, compatibility, and patient need.
Though donors are often curious about the recipients, the identities of both are strictly guarded. "We can tell [donors and their families] the recipient's gender and age, and how well they recovered after transplant, but aren't allowed to reveal any more information," says Zhou, explaining that such measures protect the privacy of both parties and can guarantee the fairness of allocation.
The National Donation Committee's chairman Huang believes that traditional beliefs are not the biggest stumbling block to broader acceptance of organ donation: While it's true that historically, the deceased were buried intact, "our traditional culture also values mercy, benevolence, and sacrifice for a just cause," Huang told the Southern Metropolis Daily in 2015, quoting the proverb: "Saving one life is more valuable than building a seven-story pagoda."
"What lags behind is not the tradition or moral status of Chinese people…but our system," Huang argued during another 2015 interview on television. The public's already fragile trust in donations is often weakened by scandals—a 2011 survey by the National Health Commission showed that 30 percent of respondents worried their organs would be sold on the black market if they signed up to donate.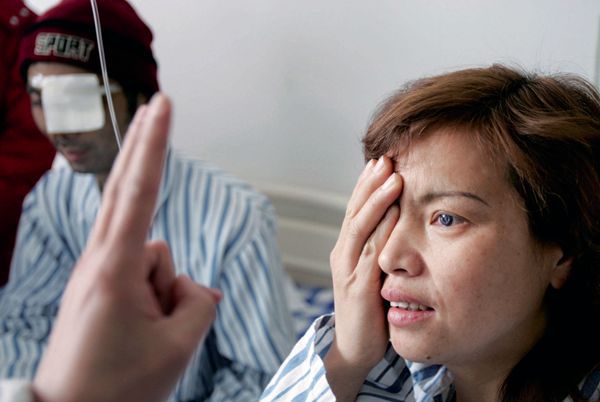 Perhaps there is some reason to worry. In 2018, a woman in Anhui province named Li Ping was severely beaten by her eldest son and declared braindead. At a local doctor's suggestion, Li's husband and daughter agreed to stop Li's ventilator and donate her organs.
Months later, though, Li's younger son found that there was no serial number or official stamp on his mother's donation agreement, and no record of her donation in the CODAC system. His family had also received a 200,000 RMB "subsidy," while organ donation is supposed to be uncompensated. Li's son reported the issue to the local public health department, and the doctor was discovered to have been involved in an organ trafficking scheme disguised as a legitimate program—six medical staff were arrested for abusing a corpse.
The absence of brain death legislation in China poses another problem for donation. A 2012 medical forum, co-sponsored by the World Health Organization, defined brain death as the "diagnosis and confirmation of death based on the irreversible cessation of functioning of the entire brain, including the brainstem." Nearly 90 countries in the world accept this as an indictor of legal death, though their medical criteria may vary.
However, in China, only cardiac death is accepted as legal death—that is, when a person's heartbeat has stopped and their breathing is no longer spontaneous. In China, families of brain dead patients typically choose to sustain the heartbeat with oxygen supplied via ventilators. During this process, the organs may be infected and become unsuitable for donation.
Lung transplant expert Chen Jingyu, a member of the National People's Congress, has proposed legislating brain death at the congress' annual meeting three times. He was turned down in both 2015 and 2016, but met with some success in 2018: The NPC's Education, Science, Culture, and Public Health Committee suggested establishing a "dual standard" of interpretation for the existing law on death, which would grant family members the right to determine the status of a patient's life in the case of irreversible heartbeat cessation or brain death.
Despite the evolution of both laws and donation mechanisms, and increasing numbers of registered donors, demand for transplants in China still far outstrips the supply. According to data from CODAT, China has 4.53 organ donors per million people in 2018, an increase from 0.03 in 2010, but still one of the lowest ratios in the world. By comparision, Spain, the leading country in organ donation, has 48 donors per million of its population.
In March, Huang told the Nanfang Daily that only one in three patients requiring a kidney transplant are currently able to get off the waitlist. Meanwhile, just 490 heart transplants and 404 lung transplants were performed last year, out of over 6,000 total donations, due to a lack of qualified doctors. "An experienced surgeon needs five years of [additional] training to be a good transplant surgeon," he told the paper, yet "transplant surgeons can only be trained if citizens voluntarily donate."
Zhou believes that attitudes are changing. Compared to the violent reactions she once received, "[families] can at least calmly listen and consider the option now."
Their most frequent concerns are whether doctors would still try to save the lives of patients who declared an intent to donate, how transplant surgery works, and whether patients' privacy would be protected. Some families consult a mediator many times before making a decision.
Managing the opinions of extended family and friends is also crucial. In 2015, Zhou counseled a Yiyang woman surnamed Guo, who agreed to donate her husband's liver and kidneys after a cerebral hemorrhage. However, after the donation, Guo's brother-in-law accused her of being cold-blooded.
"Families of the donors need others' recognition and respect," says Zhou. She recalls the emotional welcome she received from Guo after she and a few Red Cross volunteers visited the family two months after their donation. "She repeatedly [told me], 'I know you will understand that I did the right thing.'"
---
Organized Giving is a story from our issue, "The Good Life." To read the entire issue, become a subscriber and receive the full magazine. Alternatively, you can purchase the digital version from the App Store.
---