The China books that grabbed reviewers' attention this year
As 2019 draws to a close, the media's usual array of year-end lists and round-ups are open for business. In the spirit of variety, The World of Chinese has endeavored to chronicle the countdowns that others don't.
TWOC's book reviewers have had a busy year: Apart from expanding the Bookmark section of our magazine, we've started a "Best Books" program dedicated to finding the highest-quality English language books on China.
But we aren't the only ones reading up on this fascinating place. Below are some China books that have received significant mainstream attention this year, plus a few recommendations from our editors' personal bookshelves, to start off your reading list for 2020.
Note: The list is intended to be an overview of the year's new releases, and are not the official results of TWOC's own "Best Books on China" program. The titles are presented in no particular order.
The Banished Immortal: A Life of Li Bai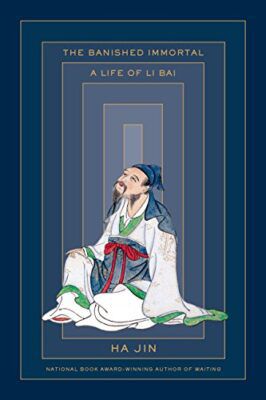 Most Chinese language students have been forced to memorize a stanza or two by this beloved Tang dynasty poet. Although many are familiar with his poems describing his love of liquor and aimless travels, there was a dearth of English language literature on Li himself. Ha Jin (of National Book Award fame for Waiting: A Novel) sought to rectify this with his first work of non-fiction, lauded by The New Yorker.
A Hero Born: The Definitive Edition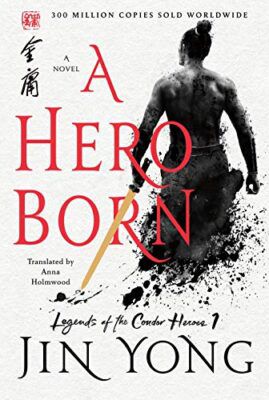 Love it or hate it, there is perhaps no greater trend in Chinese literature than wuxia martial arts. And among the wuxia masters, there is perhaps no greater name than Louis Cha, better known under his pen name Jin Yong. The first book of The Legends of the Condor Heroes series, A Hero Born was translated and published for the first time in 2019, a year after the author's death. With over 300 million copies sold worldwide, this tale of revenge is a must-read for any aspiring China hand.
Out of the Gobi: My Story of China and America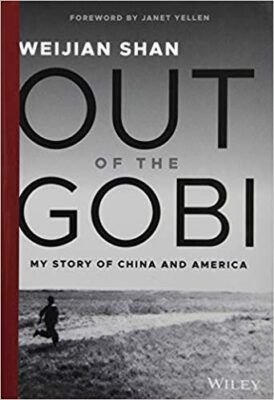 Shan Weijian, one of the founders of China's private equity market, tried his hand at the Cultural Revolution memoir genre—and introduced a new audience of global financiers to modern Chinese history. Reviewed by TWOC in our May issue, Shan's book recalls the author's experiences as a brick-maker, subway construction worker, farmer, mason, electrician, and barefoot doctor during China's turbulent 1960s and 70s—and makes the surprising case that these hardships prepared him for his illustrious career in finance.
The Night Tiger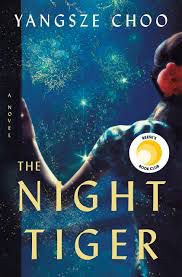 Yangzse Choo writes what she knows: As a fourth-generation Chinese living in Malaysia, her writings are an unusual mix of Chinese and Malay folklore, which make for irresistible mysteries which traverse the worldly and the supernatural. Picked for Reese Witherspoon's digital book club, The Night Tiger is unlikely to disappoint fans of the New York Times bestselling author.
Big Sister, Little Sister, Red Sister: Three Women at the Heart of Twentieth-Century China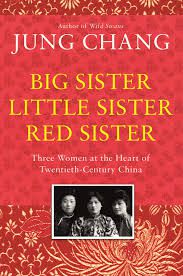 Meet the Soong Sisters. According to the Maoist saying, "one loved money, one loved power, and one loved her country." The oldest was married to the Republic of China's finance minister. The middle was married to Sun Yat-sen (the father of modern China) and later became one of Mao's advisers. The youngest was married to Chiang Kai-shek. Their story has been written by Jung Chang, best known for her classic Wild Swans, another book about three Chinese women.
Supernova Era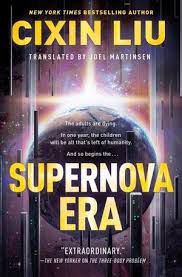 When The Wandering Earth hit Chinese movie theaters earlier this year, Liu Cixin secured his position as one of China's greatest science fiction writers. The year also saw this new English translation of the prolific author. This time, radiation from a supernova threatens to kill off all of the adults on earth, who try desperately to impart all of their knowledge to the youngest generation before time runs out.
Under Red Skies: Three Generations of Life, Loss, and Hope in China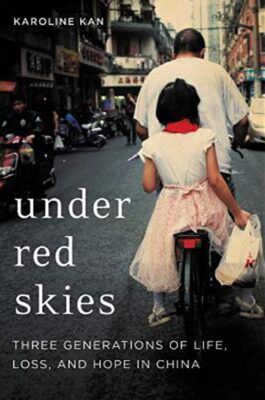 Multigenerational Chinese family dramas have become a bestselling genre, as have nonfiction books detailing the struggles of Chinese millennials. Karoline Kan's recent memoir combined the two genres to much acclaim. The former New York Times journalist's personal family narrative also takes on distinct feminist undertones, as she explores what it means to be a strong woman in a rapidly changing China.
Zhejiang Penguin Specials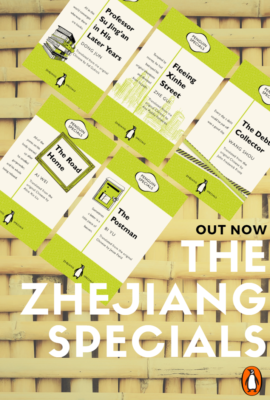 Penguin has released a new series in its China Specials, this time featuring novellas by writers from Zhejiang province. Bi Yu's The Postman, set in 1930s Shanghai, will resonate with fans of spy thrillers; whereas Zhe Gui's Fleeing Xinhe Street and Wang Shou's The Debt Collector delve into the challenges of nascent capitalist societies. Ai Wei's The Road Home is a sad story about the loss of innocence, while Dong Jun's Professor Su Jing'an in His Later Years explores a loss of identity later in life.
Fentanyl, Inc.: How Rogue Chemists Are Creating the Deadliest Wave of the Opioid Epidemic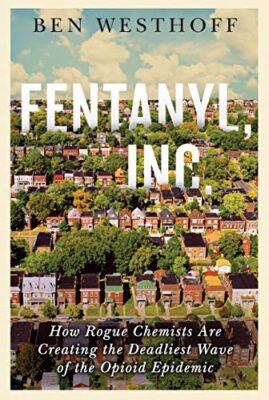 In the midst of the US-China trade war, fentanyl (an addictive synthetic opiate) kept coming up as a point of contention. It's no surprise, then, that there's a new book about it. Described as one of the top books of 2019 by both Buzzfeed and Kirkus Reviews, investigative reporter Ben Westhoff delves into how fentanyl is made, transported, and eventually sold, visiting shady fentanyl manufacturing facilities in China in the process.
Number One Chinese Restaurant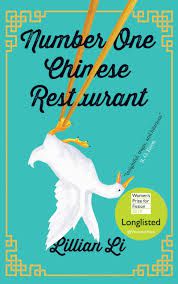 Another entry in the genre of intergenerational family sagas, albeit fiction, Lillian Li's excellent debut novel revolves around a family that owns a Chinese restaurant in Maryland called The Duck House. The complex and moving tale, however, transcends categorization simply as an immigrant or coming-of-age story, as noted by our review of the book in our July issue.
---