Though worth billions, China's podcast industry struggles to turn a profit—or tell a story
When Chen Hengyi failed to get a place in his dream Master's program, discovering the "Podcasts" app on his iPad helped him get over the disappointment. Listening to comedy sketches lifted his mood, while talk shows on technology, music, and current affairs provided an informative distraction.
Now, the 23-year-old from Wuhan is hooked on audio. Chen currently keeps up with 10 programs on Ximalaya, China's largest online audio platform, losing himself every day in the stories of Chinese astronauts preparing for Mars and the struggles of the blind in Chinese cities. "[I] experience different kinds of…life, [and] get a sense that the world is really colorful," he tells TWOC.
Digital audio content, or "podcasts," took off in China around 2012 with the launch of Ximalaya. The genre has already attracted valuations upward of 7.3 billion USD. That figure, first suggested by a State Administration of Press, Publication, Radio, Film and Television (SAPPRFT) research unit in 2017, would make the Chinese podcast or boke (播客) industry roughly 23 times the size of that in the US, theoretically offering boundless amounts of content for fans like Chen.
Yet most English-language analysis has fundamentally misunderstood this figure, and even the concept of boke in China. The government figure actually refers to all audio content, including audiobooks and so-called "pay-for-knowledge" (知识付费)  programming—educational lectures that consumers pay to listen to—in addition to the kind of storytelling programs more familiar to listeners in the West. Rising incomes, the ubiquity of mobile payment, and the fear of missing out have all contributed to a remarkable boom in Chinese audio platforms that host and distribute this broad mix of programs, including Ximalaya FM, Dedao, Dragonfly, and iGet.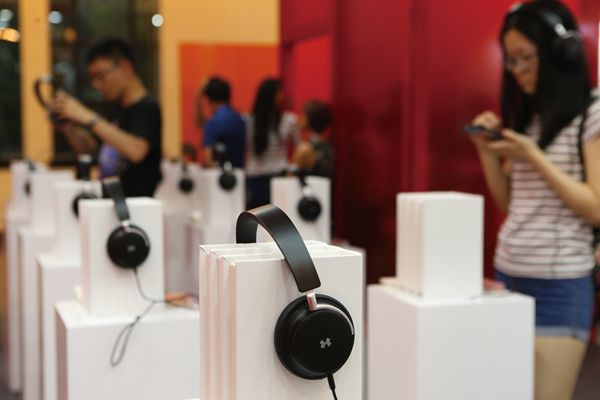 Compared to the other types of content, though, Chinese narrative-driven podcasts are rare, and only just beginning to gain listeners. By stark contrast, in the US and other Western countries, shows like Serial and This American Life, which first aired in 2014 and 2006, respectively, have become household names, driving a boom in similar narrative programs with high-production quality, and making millions of dollars.
Now claiming over 400 million downloads and 35 million daily users, Ximalaya is reportedly valued at 3 billion dollars and recently invested 100 million USD in US podcast-sharing app Himalaya. During its annual 123 Knowledge Festival (a shopping event like Black Friday, but with discounts on educational audio content) in 2017, Ximalaya made 196 million RMB in a single day. Rumors of an IPO for the company have intensified in the last year.
Ximalaya's main business, however, is selling subscription services on everything from investing and business to childrearing and elocution: the Make Your Voice More Attractive podcast has over a quarter-million subscribers, who pay around 198 RMB to learn how to "master a scientific way to pronounce and speak standard Mandarin."
Like the broadcasters, most of these listeners are looking for a return on their investment—such as Chen Jun, an aspiring Shanghai cryptocurrency investor who told American economics publication Marketplace that he quit his job in 2018 and paid 199 RMB for a year's subscription to tycoon Li Xiaolai's Path to Financial Freedom podcast.
A far smaller proportion of listeners are the narrative junkies like Chen Hengyi. "At the moment, there aren't many good quality Chinese [storytelling] podcasts, so I quite quickly have nothing left to listen to," he says. At the top of his playlist is Gushi ("Story") FM, produced and funded by Daxiang Gonghui, a digital magazine that, according to Gushi founder Kou Aizhe, had "never heard this kind of storytelling podcast in the Chinese world before, and thought it was really interesting."
Kou was working for a Canadian television company in Beijing in 2016 when he started making podcasts in his spare time. With a format inspired by This American Life, Gushi FM invites "ordinary people" to tell their warts-and-all stories in their own words. But despite gaining an audience of over 700,000, the show has yet to become profitable. "Right now we haven't especially thought about profit because first we need to expand…and get more people to know that this kind of program exists," Kou tells TWOC.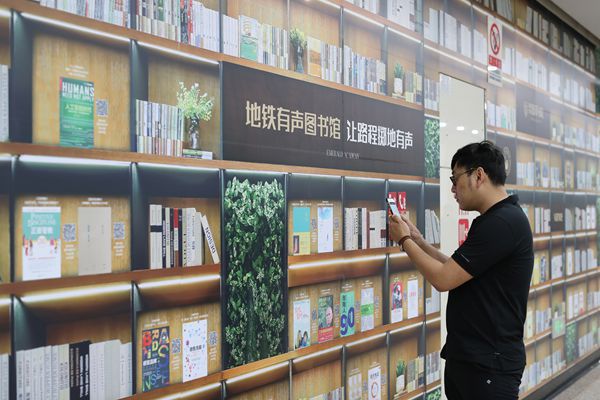 Narrative shows, as well as those that tackle topical issues in a roundtable format, have to deal with a host of domestic obstacles on top of the usual issues, such as finding a server and setting up an RSS feed. All Chinese media, including podcasts, must go through a labyrinthine approval process from various departments such as SAPPFRT and the public security bureau.
Despite its frequent focus on marginalized or sensitive issues like child abuse, gay marriage, and assisted suicide, Gushi has only had one show, which dealt with a family bankrupted by a controversial scam, censored over its 200-episode run. But in June, the Cyberspace Administration of China launched a scathing attack on apps which promote pornography, "historical nihilism," and "two-dimensional culture" for commercial purposes, and suspended dozens of audio platforms including Himalaya.
Shows that manage to stay on the air usually suffer from poor production values, which puts off potential advertising clients, says Yang Yi, the founder of consulting company JustPod. "The effect is that a lot of people believe podcasts can't make money." With so few podcasters able to afford to produce full-time, audiences like Chen Hengyi have less content to listen to.
Even the profitable pay-for-knowledge industry has its issues with quality control. When Tim Taylor, a US academic and editor of the Journal of Economic Perspectives, was approached by Ximalaya to produce a podcast based on his book The Instant Economist, it soon became clear that the platform essentially wanted him to provide investment tips, rather than the popular economics courses Taylor had in mind.
"Pretty much all the courses [in the business and finance section of Ximalaya] are about…how do you make money," Taylor tells TWOC. "Even the ones that say they're about economics, if you look at the description, it says: 'How do you profit.'" A course providing explanations to key concepts like central banks and monopolies, rather than get-rich-quick tips, apparently proved a hard sell for Ximalaya in the pay-for-knowledge economy.
It's perhaps no surprise, then, that the sector has been criticized by some scholars and state media outlets for promoting a shallow understanding of topics, and by subscribers themselves, who failed to get as much "knowledge" as they hoped from listening. "Apart from a few more gray hairs, wrinkles, and a couple of bags under my eyes, nothing has changed at all," one subscriber complained to Tech Sina after spending over 5,000 RMB in just over a year on pay-for-knowledge audio content. "My quality of life hasn't improved, my salary hasn't increased, my dream holiday hasn't happened…"
This may explain why Xiao Yi, the COO of Dragonfly, suggested in a technology roundtable talk last December that the pay-for-knowledge boom may be already past its peak. Yang explains that many subscribers buy access to a few programs once, but don't renew, as they feel they didn't gain as much from the courses as they'd expected.
Still, Gushi's Kou hopes that the pay-for-knowledge model will ultimately "help encourage the habit of Chinese people paying for audio content" on platforms like Ximalaya. A decline in the popularity of pay-for-knowledge may even be an opportunity for more original, narrative-driven shows to fill the space, though Kou warns that "if a podcast becomes totally paid-for, it will harm the show."
This fear is echoed by Chen Hengyi, who says he would have reservations about subscribing even to his favorite storytelling programs: "I wouldn't pay, unless they provided some other services as well, like a newsletter." A-Bin, a homemaker who has produced 35 episodes of her podcast The Unemployables (《无业游民》) since October 2018, attracting 20,000 listeners per episode, tells TWOC she'd only consider monetizing "if the opportunity arose." Having listened to podcasts for free since 2017, she too would be reluctant to start paying.
Podcasts "must be able to make money, otherwise we'll have no way to continue existing," says Kou. But Yang is more optimistic about the future of podcasts in China: "More people are developing the habit…it's just that their listening demands can't be met," he says. "They realize quickly that there's nothing more for them to listen to, [and think] 'I still want to listen, so now what?'"
---
Audio Attraction is a story from our issue, "Tuning Up." To read the entire issue, become a subscriber and receive the full magazine. Alternatively, you can purchase the digital version from the App Store.
---