China starts to embrace secondhand consumption, with recycling apps for books, clothes, and electronics
Though China has been criticized for conspicuous and sometimes wasteful consumption, secondhand trading has grown in popularity. According to the cyber-economy research firm 100EC, transactions of secondhand goods totaled 500 billion RMB in China 2017, with users under the age of 30 making up nearly 60 percent of the sales.
Here are eight trading platforms for buying and disposing of various types of used possessions—most, regrettably, are not available in English, but have relatively simple interfaces and mobile apps.
1. Xianyu 闲鱼 (2.taobao.com)
Launched by Alibaba in 2014 as an extension to its online retail site Taobao, Xianyu enjoys a 70-percent share of China's secondhand market. Users can log in with their Taobao or Alipay accounts and offload unwanted Taobao purchases using the "one-click resell" function, or list other castoffs by manually uploading photos and product information. Transactions are secured with both parties' credit ratings on Taobao and Alipay.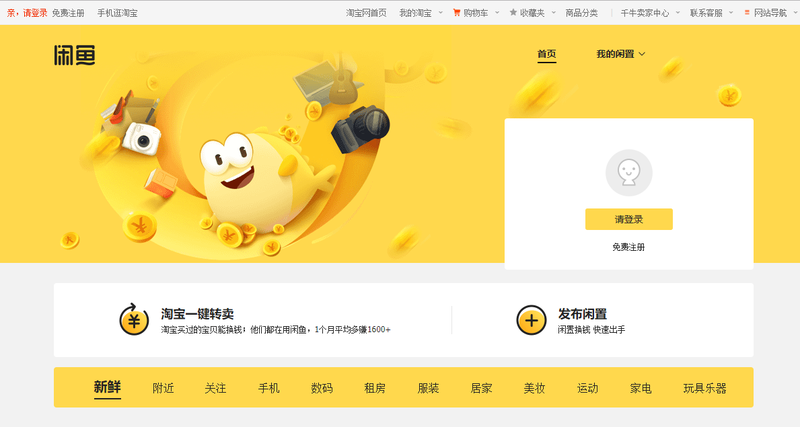 2. Zhuanzhuan 转转 (zhuanzhuan.com)
Launched by 58 Group, an online classified ad service, Zhuanzhuan is financed by Tencent. According to its official site, 177,102 pieces of goods had been transacted on the platform on the day of writing. Though largely similar to Xianyu, Zhuanzhuan offers professional pre-sale testing and after-sale repair services for phones and home appliances traded on the site.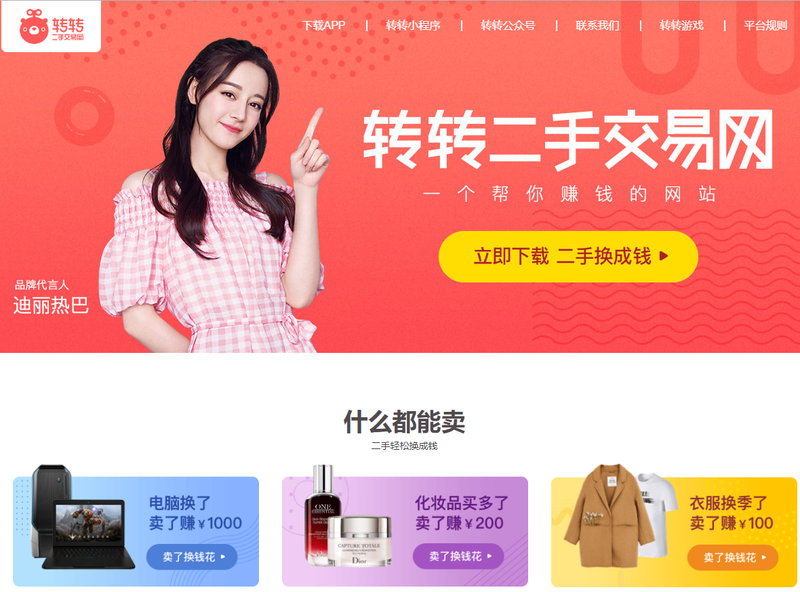 3. Paipai 拍拍 (paipai.jd.com)
This platform was established by Alibaba's rival JD.com, and advertises over 150 registered businesses and 115 kinds of secondhand commodities for sale, including pianos, mobile phones, luxury items, and books. Users can also rent or recycle goods.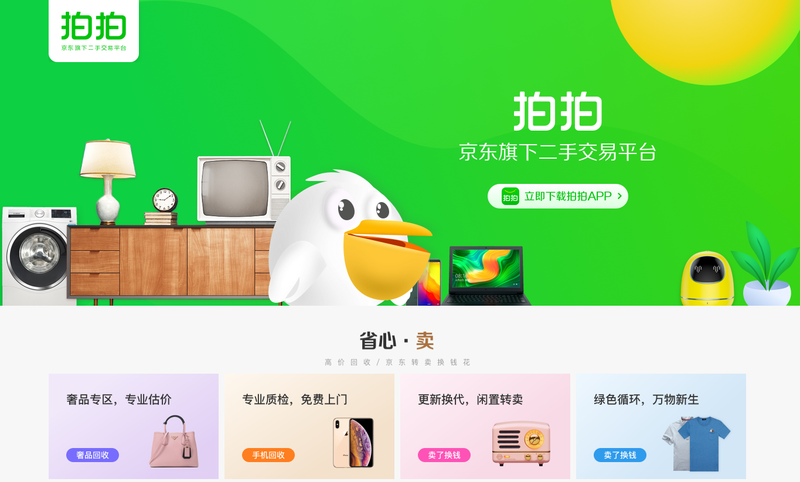 4. Aihuishou 爱回收 (aihuishou.com)
Launched in 2011, this platform is one of China's largest online-to-offline (O2O) electronics recycling platforms. Users can get a quote for the value of their old mobile phones by filling out an online form, and deliver the device to Aihuishou by courier for free. Those in Beijing, Shanghai, Guangzhou, and Shenzhen can also drop off their electronics at Aihuishou's physical kiosks.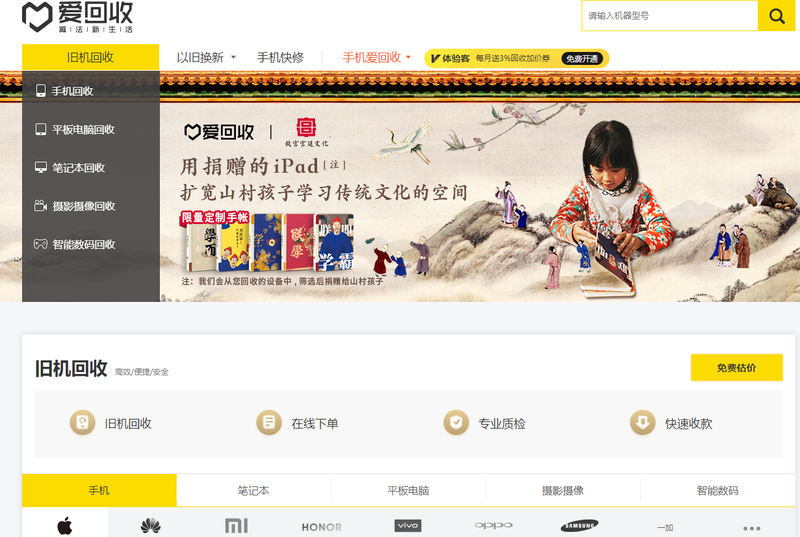 5. Déjà Vu 多抓鱼 (duozhuayu.com)
Déjà Vu is a book-recycling service mainly used by the under-35 crowd. It's usually accessed by a mini-app on WeChat, and promises to clean and re-package any used books it sells. Sellers can get their books valued by scanning the ISBN bar code, while buyers can access user-generated book lists, AI-generated recommendations, and lists of top-rated titles on Douban.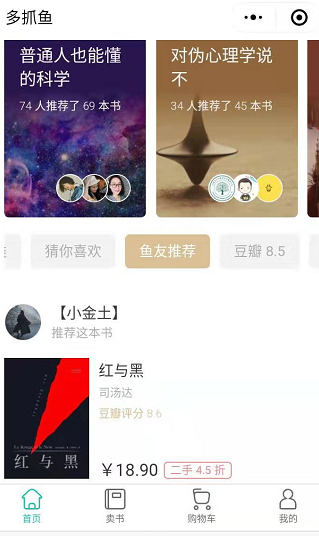 6. SECOO 寺库 (secoo.com)
SECOO is an online and offline global trading platform for both new and secondhand luxury goods. In June, it controversially replaced the "used" and "secondhand" label on goods with codes like "N", "S", and "A" to indicate the degree of wear and tear, which confused many users.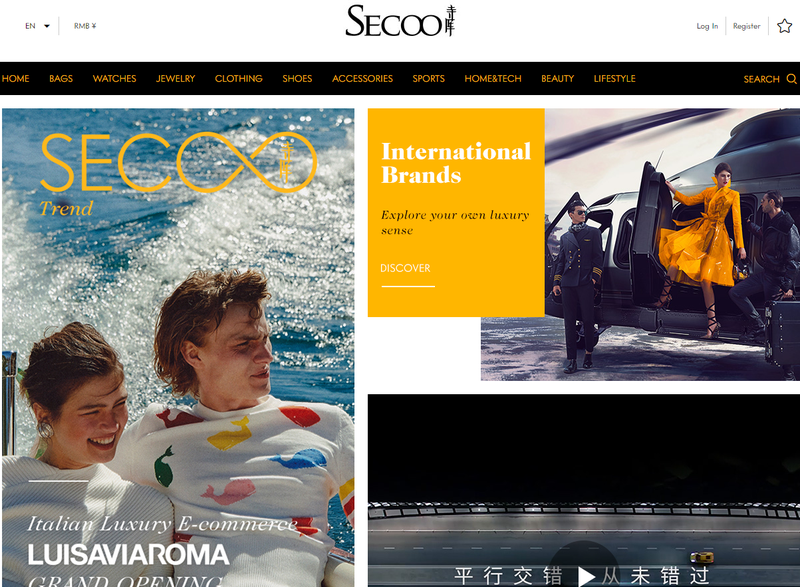 7. Zhier 只二 (goshare2.com)
A consignment service specializing in secondhand clothes, bags, shoes, and accessories for women, Zhier advertises authentic branded goods, insured purchases, and a 7-day, no-questions-asked return policy. Users can sell by sending the item to the platform to be valued; if they don't accept the offer, they can have the item sent back.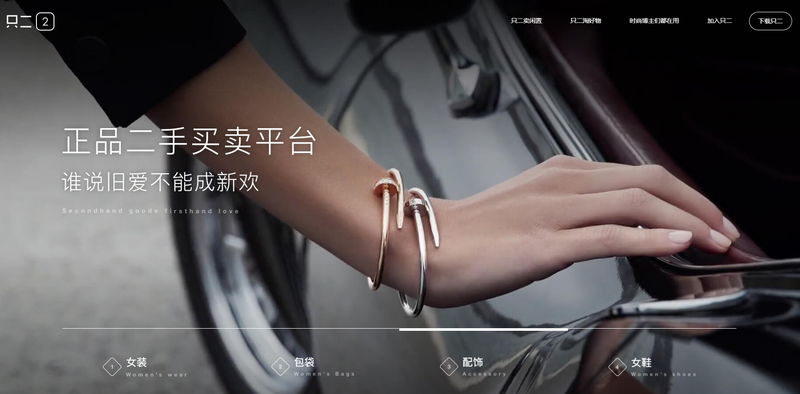 8. Douban Groups 豆瓣小组 (douban.com) and WeChat Groups 
Community bulletin boards under social media platform Douban and group chats on WeChat are also places where users advertise unwanted possessions for sale (or transfer concert tickets, gym memberships, rental apartments, or anything else). Serendipity is needed, as some cities' groups are more active than others'. Douban's groups can be found by searching "city name + 二手" on the site, but WeChat groups are by invitation only—with invitation codes often found in Douban groups.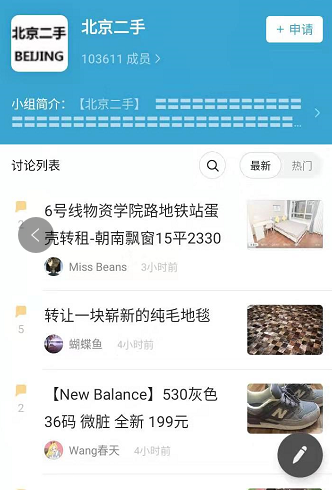 Cover image from Pexels. Other images are screenshots of the platforms.
---