Two years of deadly forest fires in China highlight the importance of professional firefighters
As fires blazed through the mountains in Liangshan in March, turning 270 hectares of forest to ash, 19-year-old Mahai Wuge and his team spent four days and nights fighting the scourge.
With the road out blocked, the firefighters took shifts sleeping on the ground in between battling the flames. By the time the fire in Sichuan province was extinguished ten days later, 2,044 firefighters and volunteers, four helicopters, 142 fire trucks, 64 emergency trucks, and one satellite had been deployed; 18 firefighters and one guide lost their lives in the effort.
"Those who died were right behind us; we went up the mountain together," Mahai recalls. "It was their first time out. The number one thing you need to look out for is wind direction and terrain. They went where the grasses are high, where in one second the fire can get dozens of meters tall."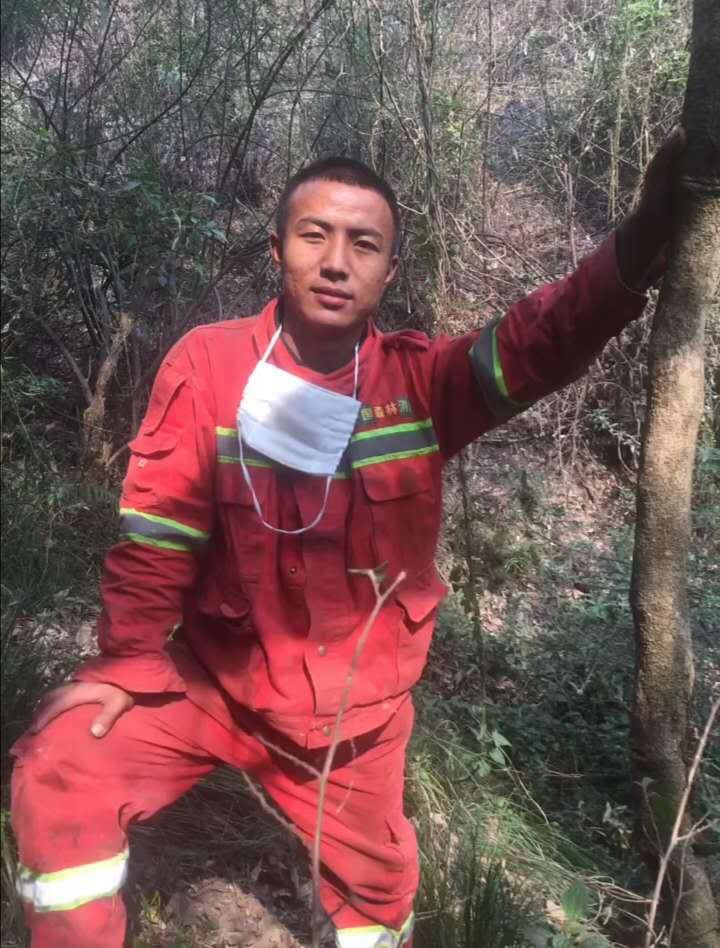 Firefighting in China has only recently begun to professionalize. In 2018, the China Fire and Rescue Team was inaugurated by President Xi Jinping, hiring 18,000 new recruits into the country's first dedicated national firefighting force. Previously, many firefighters were military personnel transferred to do firefighting temporarily.
Continued calls for reform came after a 2019 fire in Liangshan took the lives of 30 firefighters, two of whom were only 18 years old. While the US has 1.58 firefighters per 1,000 people, China has fewer than 0.2, reported the Beijing News.
"I have always called for putting the safety of personnel first when fighting a forest fire," wrote Liu Hutang, former head of the Forest Fire Prevention Command in Hainan province, in a since-deleted Weibo post in 2019. He told the South China Morning Post shortly after, "Our country puts economic profits in first place and human lives at the bottom," referring to the lack of government investment on training and personnel.
Mahai had just graduated from a technical secondary school when he saw the calls to hire civilian firefighters under the local forestry department in 2019. Unable to join the military due to his height, Mahai became inspired to apply for the job by videos posted by firefighters on the streaming app Kuaishou.
As first responders, Mahai's team lives at the fire station 24 hours a day, seven days a week during the January-to-June dry season. After subtracting living expenses, he is left with 1,800 RMB out of a 2,600 RMB monthly salary. As with much Chinese contract labor, there is no additional health insurance, though Mahai's colleague had his immediate medical expenses covered by the department for a recent injury.
Given the dangerous conditions, long hours, and low pay, firefighting is a harrowing profession, but Mahai hopes to return next fire season. "I like the feeling of serving my country," he told TWOC, citing the 20 fires he put out in his first year on the job.
"Professionalism has a lot of benefits. It is a road that must be taken," Liu wrote. "A tree can regrow after it is burned down, but a person cannot be resurrected after they die."
---
Blazing Trails is a story from our issue, "Disaster Warning." To read the entire issue, become a subscriber and receive the full magazine. Alternatively, you can purchase the digital version from the App Store.
---