A cumbersome plot dilutes Back to the Wharf's attempt to tackle sensitive and timely topics
Though it was one of the most anticipated movies at October's box office, Back to the Wharf still managed to surprise. The film has been a topic of conversation since its was shown at the Shanghai International Film Festival in July due to its sensitive and topical subject matter: gaokao (university entrance exam) identity theft.
But despite starring some of the brightest talents in indie cinema, the film has scored just 6.5 out of 10 on rating website Douban, beating just 18 percent of films of the same genre, and divided audiences. "Back to the Wharf is the best bad movie I have seen in the last three years," a user under the handle of Youzi commented on Douban.
The film takes place in a small seaside town in China in the 1990s, where protagonist Song Hao (Zhang Yu) is a top student with the chance to go to Tsinghua University, one of China's best. However, he is betrayed by his friend Li Tang (Li Hongqi), the mayor's son, who takes his place at the university through backhanded deals arranged by his powerful father. After a dramatic accident, a cover-up, and more shady deals, Song exiles himself from the town for 15 years, returning only when his mother dies. Back in his hometown, Song falls in love and starts a family, but his life is once again turned upside-down by his old school friend Li Tang.
Despite the dramatic storyline, the plot is ill-conceived and often confusing. The movie spends too much time fleshing out back story and indulging in side-plots that add little to the main narrative. "The screenwriter is too obsessed with stressing the main themes," neglecting to develop the plot, the popular WeChat account "Ticket Collector in Hall Number Three" stated in its review of the film. When Song falls in love with Pan Xiaoshuang (Song Jia), an age is spent depicting their courtship, marriage, and pregnancy, none of which has much influence on the main storyline.
This also leaves less room for the film to develop other characters. Li Tang, for example, has depth at the beginning of the movie, where he helps Song escape bullying at school, and is conflicted and ashamed about his father's efforts to give him Song's place at Tsinghua. But when he returns as an adult, he is two-dimensional—arrogant and domineering. There is little that is humanizing about the adult Li as he goes about manipulating Song, and his dramatic change in personality is never explained.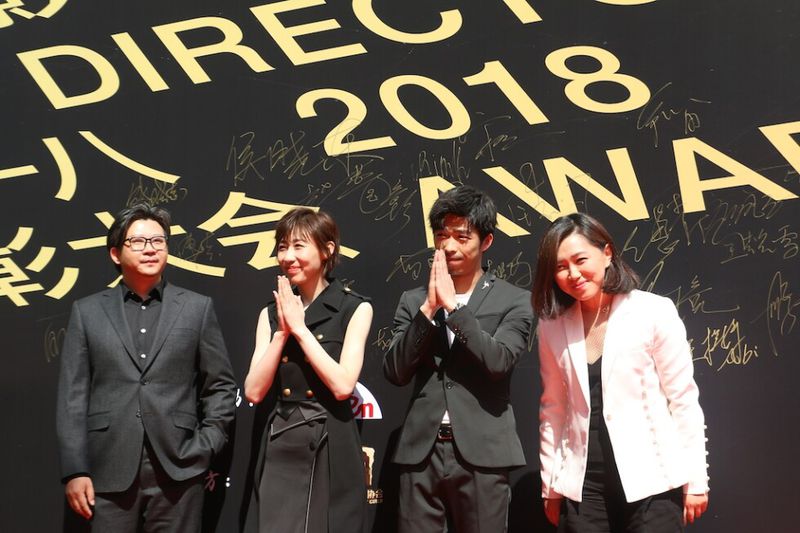 Despite the unbalanced plot, actor Zhang Yu's performance, and to perhaps an even greater extent his good looks, have earned him praise. An article in Vista magazine asked, "What exactly is it about Zhang Yu's style of sexiness that makes girls of the new generation fall for him?" and argued that Zhang's character Song Hao represent "low-society sex appeal." With a shaggy beard, tanned and thin face, and generally rough appearance, Song is distinguished from the normally clean cut, suave, and fashionable male leads in mainstream films. Song's tragic life, kind nature, devotion to his lover, and struggle against injustice only add to his allure.
Beyond Zhang Yu's good looks, part of Back to the Wharf's draw is the sensitive subject matter it takes on, which has surprised some viewers given the strict censorship regime enforced by the State Administration of Radio, Film, and Television (SARFT). Numerous news stories about gaokao examinees who had their identities and places at university stolen by peers came to light this summer, heightening interest in the film. Over 200 such cases were uncovered in Shandong province between 2002 and 2009, creating a scandal that was headline news for some weeks.
"I was shocked when the news [of the Shandong scandal] came out," director Li Xiaofeng told WeChat movie review account Duyao. "In the movie, only one person's fate was changed, but there are over 200 others people who were affected by this in real life. This kind of social injustice has long existed."
"The biggest value of this movie is that it boldly reveals these problems," one comment under the review by Ticket Collector in Hall Number Three reads. But daring subject matter alone does not make a good movie, as the commenter continues: "Why has revealing these problems turned into something 'bold,' and become a selling point?"
Cover image from VCG
---