The crime writer who killed, a sea of bikes, exploding phones, and molestation mid-thievery
The Viral Week That Was is our weekly round-up of the previous week's trending memes, humor, rumor, gossip, and everything else Chinese netizens are chatting about. Think of this as a nicotine patch to help ease yourself into the week after suckling on the smokey teat of the weekend.
Welcome back one and all to the frivolous world of the Viral Week. In today's edition we bring you the dominance of Wolf Warrior, a sexually abusive thief, Xiaomi blowing up in India, a mountain of bikes, and a Chinese murder mystery solved. But first…
 Chickens take flight
What would happen if you gained the power to call on chickens in your time of need? Something like this. It's… weird.
 Wolf Warrior dominance
Wolf Warrior 2, the surprise smash-hit at the Chinese box office, continued its ascent into the annals of cinema history over the last week. 
No longer is it playing second fiddle to a half-woman, half-fish (The Mermaid). The wolf is now the highest-grossing film of all time in China. 
Unsatisfied with its takeover of just the mainland, Wolf Warrior 2 has made its presence known on the international stage. 
Edging out another Chinese favorite in Forrest Gump, Wolf Warrior 2 now holds the 100th position in the worldwide all-time box-office gross. 
 Drunk man sexually assaulted
Having passed out drunk on a public bench, a man, woke to find his phone and wallet missing and his belt loosened. After alerting the authorities, the police soon found the perpetrator caught on closed-circuit television. 
At around 4.30am, an opportunistic assailant found his victim passed out and started to molest him. After a few minutes fellatio, the victim's phone fell out of his pocket. The rapist stopped committing one crime and proceeded to commit a different one by pocketing his phone. He then continued with his previous activity. 
In the end, the rapist took the victim's wallet and left the scene. 
The police has since caught the rapist, who admitted that he was homosexual and that he initially found the sleeping man attractive, before taking his phone. He is currently in custody but it is unclear what kind of punishment will be handed out. 
 Xiaomi Blowup
Chinese phone makers have made strides in recent years to catch up to their foreign competitors. However, a recent incident proves that some attempts may have backfired. 
Bhavana Suryakiran is an Indian man who had recently purchased a RedMi Note from Flipkart, an Indian online retailer. When Suryakiran was riding his bike, the phone suddenly combusted in his pocket. 
The pain and heat were allegedly so intense that Suryakiran was unable to remove his own trousers and had to wait until bystanders doused him with water. 
Suryakiran is now preparing to sue the Chinese tech company, while the company released the following statement through a spokesperson: "We take such matters seriously, as customer safety is of utmost importance for Xiaomi. All of our devices go through stringent quality tests."
 Sea of bikes
With the bike-sharing economy in China still going strong, it inevitably leads to a deficiency in viable parking spaces. 
Fortunately for citizens of Hefei, Anhui province, a local school has abandoned one of its fields for cyclists to use. This comes as a welcome repreive for bike users in Hefei, as the city ranks at the top in terms of number of bike impounded—they have had over ten thousand shared bicycles impounded since May.
 Murder, He Wrote
A common (joke) theory behind Angela Lansbury's classic crime drama Murder, She Wrote is that the main character herself is, in fact, behind all the killings. Liu Yongbiao may well be her real-life equivalent—albeit male, Chinese and not quite as successful. 
Liu published a 2010 novel, appropriately named The Guilty Secret, which told the story of a beautiful female writer who avoids arrest following a string of murders. Last week, Liu was arrested in Anhui province for the murder of four individuals in Zhejiang province.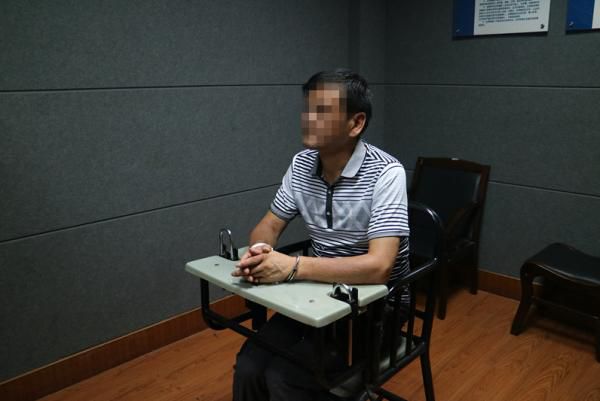 The case starts in 1995, when two robbers killed four people at a hostel, including a 13-year-old boy. According to police, the utter lack of connection between the killers and victims meant that the case soon turned cold. However, recent advancements in forensics meant that DNA testing was now available. 
When the police raided his home, Liu was said to have been sitting, waiting for his arrest. His accomplice, Mr Wang, was also found separately and taken into custody a few hours later. 
Cover image from China Daily
---