From Bollywood to propaganda, here are our picks for 2017
Bollywood film of the year
Dangal (《摔跤吧!爸爸》)
This biographical film, based on a true story, is a tale of an Indian man who trains his daughters to become world-class wrestlers. It became the third major Bollywood movie to become a breakout Bollywood blockbuster in China after its May release, following Three Idiots in 2011 and sci-fi comedy PK in 2015. Dangal, or Let's Wrestle, Dad, struck a note with mainland viewers with its themes of strict fatherhood and struggles against patriarchal norms. The movie since became China's top-grossing non-Hollywood foreign film ever, with 643 million RMB (93.3 million USD) at the box office.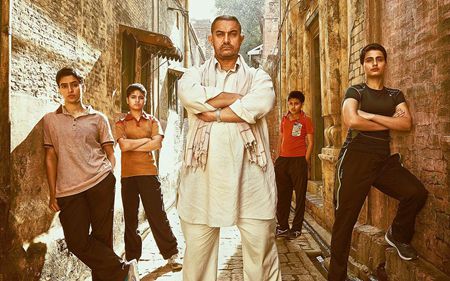 Highest-grossing film of the year
Wolf Warrior 2 (《战狼2》)
This propagandist picture smashed all records, and is now China's official selection for Best Foreign Film at next year's Oscars.
Animation of the year
Have A Nice Day (《大世界》)
The creative team behind Have A Nice Day pulled off a coup to get their work into official selection of France's Annecy International Animated Film Festival, one of the premier events for animated movies in the world. Unfortunately, the government had other ideas, but the film has been widely acclaimed.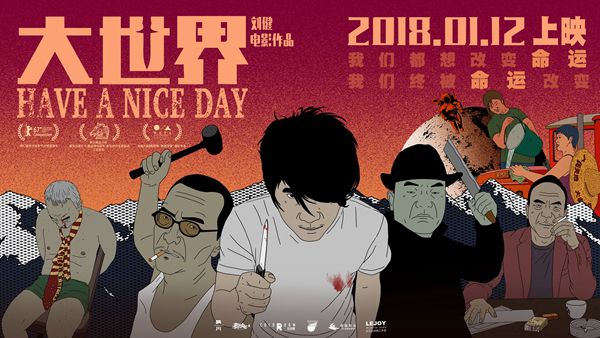 Self-indulgent film of the year
Duckweed  (《乘风破浪》)
Former blogger, heartthrob, and perennial mediocrity-turned-movie-director Han Han continued his longstanding love affair with himself with Duckweed. It's yet another dose of sentimentality after 2014's The Continent, with yet another protagonist who resembles a saccharine version of Han Han. This time, a racecar driver has an accident and travels back in time to the 1990s to hang out with his father, a charming criminal with, naturally, a heart of gold. Like a sanitized Back to the Future knockoff, the film wallows in nostalgia, although this being China, millennials are already looking at the late 90s the same way Marty McFly once viewed the 50s. Maybe there's a message in here for the former zeitgeist director himself.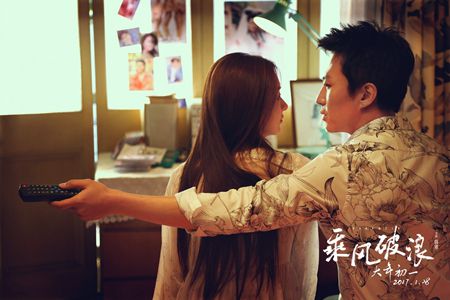 Propaganda film of the year
The Founding of an Army (《建军大业》)
The third in the CCP 'Founding' series—following The Founding of a Republic (2009) and The Founding of a Party (2011)—struggled to find as large an audience as previous installments, despite the usual formula of an all-star cast and state-backed marketing push. In fact, the youthful casting backfired amid accusations of disrespect. But no matter, the similarly timed Wolf Warrior 2 provided the necessary nationalist juice that this film failed to squeeze.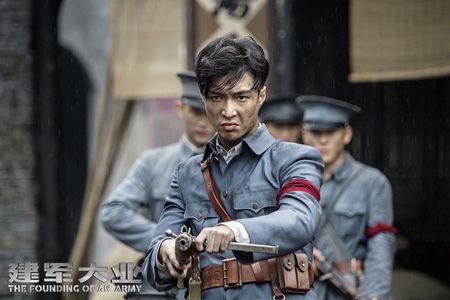 Documentaries of the year
This also has been a good year for documentaries. As they struggle for wider release, TWOC believes it's appropriate to give this genre some extra spots on the list.
Twenty Two (《二十二》)
As of 2014, there were only 22 out of the some 200,000 Chinese comfort women during the WWII still surviving. Twenty Two is an even more powerful update of director Guo Ke's first documentary, Thirty Two from three years ago. With victims of war atrocity quickly passing away, this documentary aims to give those remained a voice that will be preserved as a part of history. Over 32,000 individuals have participated in the crowdfunding to raise 1 million RMB for the film's release.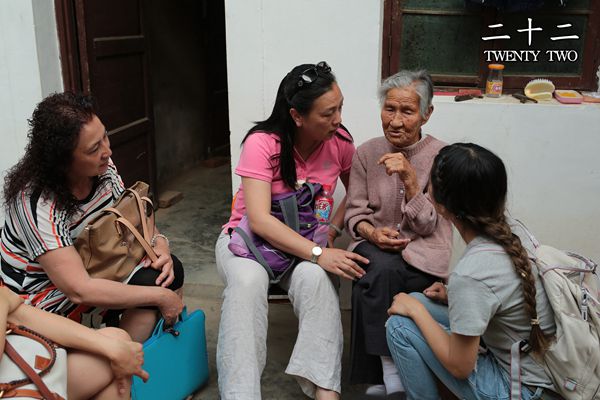 Inmates (《囚》)
The 2017 Golden Horse best documentary focuses on the lives of patients in a mental hospital in Northeast China. The five-hour-long documentary has no narration or interviews but documents the patients themselves, who suffer from schizophrenia, depression, mania, compulsive sexual behaviors, and alcohol addiction. In the moment when they regained lucidness and self-control, they are no different from normal people, telling audience their life stories, with occasional rather philosophical insights. Director Ma Li said she did not aim to depict a tragedy for audience to feel pity, but to present the reality of a group of people and let them tell their stories.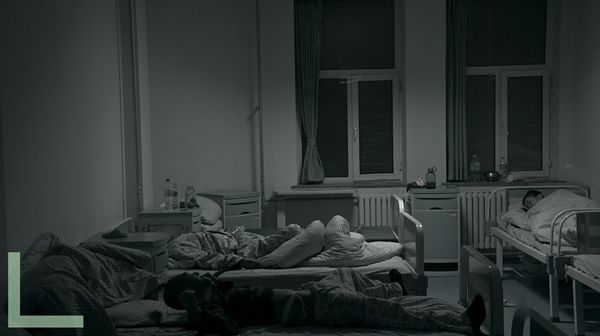 Still Tomorrow (《摇摇晃晃的人间》)
A Special Jury Award-winning documentary of the 2016 Amsterdam International Documentary Film Festival, Still Tomorrow depicts the struggles of Yu Xiuhua's (余秀华), an outspoken rural woman-turned-poet whose famous line, "Crossing half of China to sleep with you," went went viral on Chinese social media in 2015. Yu, who has cerebral palsy, was in an arranged marriage for over 20 years to a man more than 10 years older than herself, then gained financial independence through her work and wanted a divorce. However, her family members were against the decision.  The documentary was released in limited cinemas in June, 2017.
---