Hainan may become first Chinese province to legalize online betting
Gambling is to be permitted in Hainan, at least according to Bloomberg—but experts say legislation, if approved, will only allow "online betting and lotteries," rather than physical casinos.
Gambling has long been forbidden on the mainland, and online lotteries were barred in 2015, although Vegas-style casinos are allowed in the autonomous Macau. A southern island like Hainan, the Special Administration Region earns 38 billion USD a year for its privileges. Bloomberg's report, based on a source citing December's "Hainan Tourism Development Plan 2017 – 2030," was cautious, and rules are likely to impose betting limits and entry criteria, but some will hope this is a precursor to turning the province—or at least its southernmost city Sanya—into a full-blown gaming resort.
Indeed, dozens of "online competitive gaming" companies seem to have sensed the political winds early, and registered themselves in Hainan: Many have names which imply state ownership, such as Guokai (China Development Bank) and Zhongxin (Citic). Zhongmin Guokong, for example, which "combines senior care and online gaming, [and] develops and issues pension lotteries," was registered in February 2017 by its namesake parent company, a retirement-property developer owned by the China Forestry Group.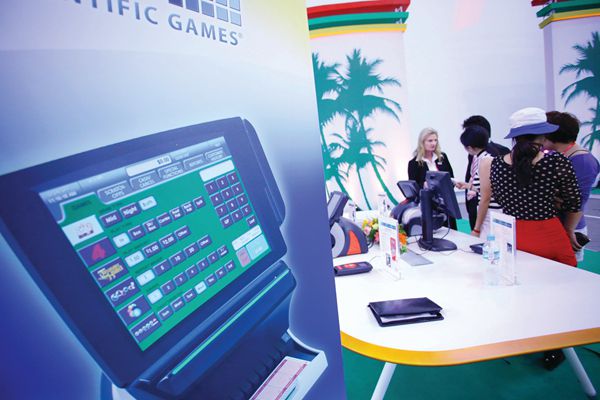 Few in the industry think this will green light the kind of resorts operated by Steve Wynn and Sheldon Adelson in Macau—for one thing, the government has promised that gambling activities on the mainland will be "investigated thoroughly to root out interest parties behind them," and any such step would involve an amendment to the Criminal Law.
The Mangrove Tree, a resort in Sanya, narrowly escaped charges in 2013 over suggestions that the hotel was offering de facto gambling by allowing guests to win points that could be exchanged for Mangrove Tree goods and services. The owner had told foreign media that the resort had been given tacit approval for a pilot scheme for cashless casinos, an allegation that local authorities denied—and the entertainment bar was closed.
The slippery story indicates that legalized gambling is still a long shot. Hainan's reliance on real estate to turbo-charge its economy has created a property bubble, as well as a deserved reputation for corruption. The island hopes that the billionaire class that would be attracted by racecourses in Sanya will sustain the local economy; Beijing will be wary of local policy that contradicts its central edicts, especially in a remote province with a history of graft. Will casinos save Sanya? Don't bet on it.
---
Risky Gamble is a story from our issue, "The Noughty Nineties." To read the entire issue, become a subscriber and receive the full magazine. Alternatively, you can purchase the digital version from the App Store.
---