How a Beijing electronics market became the cradle of China's tech revolution
It's evening in one of the last cheap electronics malls in Zhongguancun, just north of Beijing's Fourth Ring Road. Teng, a young office worker, has brought in a malfunctioning hard drive. She hopes that the shopkeeper who has served her so well in the past can retrieve some files.
The storekeeper easily extracts the files, as he discusses the future of the mall. "It'll be gone within a few years," he says. Not because of rising rent—that's always been high—nor any municipal campaigns, which in recent years have seen numerous "low-end" markets and migrant communities demolished in the capital.
"It's Jingdong," he says, and lists several other online platforms that sell electronics. Now he has also started selling via Jingdong (also known as JD.com), and malls are becoming unnecessary. Across the road, in the colossal eWorld market, a lone teenager stands vigil over the now-empty booths. "The electronics businesses all left two years ago," says the 19-year-old security guard. "Now I just watch over the place." The chipped outline of a Sony sign still stands above the entrance.
Outside, a brightly lit Microsoft sign tops a giant office block; tech giants Lenovo, Sohu, and Sina all have offices in the district. A few blocks away, Baidu occupies a giant facility in the shape of an infinity symbol, designed like a Mobius strip. Its international competitor Google, despite an acrimonious exit from China in 2010, recently announced it would be establishing an Artificial Intelligence (AI) development center in Beijing. The smart money suggests that this office, too, is likely to be located in Zhongguancun.
These gargantuan companies, along with smaller startups fuelled on coffee and venture capital funds in places like the nearby Inno Way strip, represent key aspects of the future of Zhongguancun, just as the abandoned electronics malls represent part of its past.
It's easy to assume this development was a linear path forward. But, in truth, a bizzare array of lucky breaks and unlikely coincidences had to come together to create the first district to earn the moniker "China's Silicon Valley."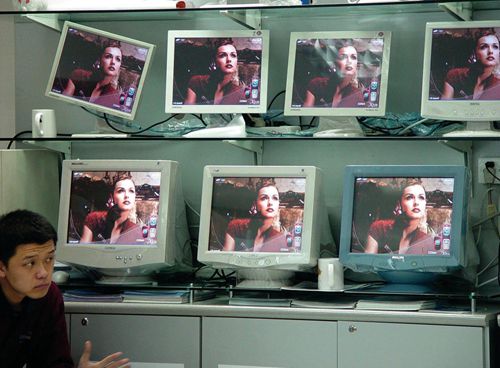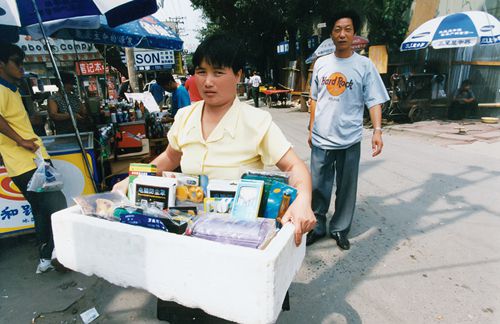 Ning Ken is an unlikely tech historian and scholar. His buzzcut and demeanor give him the appearance of a blue-collar worker, and he grew up among Beijing's scrappy alleyways.
In college he studied Chinese, then moved to Tibet on a whim, drawn to its mysterious image. He would later write two books on the region, which earned accolades, and go onto work at a Beijing magazine dedicated to literary fiction.
But he recently spent two years writing a book on Beijing's tech industry, and says it was a piece of news that broke in 2004 that really inspired him to write Zhongguancun Notes.
"Lenovo purchased IBM," he tells TWOC. "IBM was a big international company. I had always thought of Zhongguancun as just cheap electronics markets. That's mostly what it was throughout the 90s, when it was known as 'Scammer Street.' While the quality was often low, outright fakes were rare. You would buy things, and mostly they worked, but only for a short time. This wasn't a problem though, because they were so cheap, if they broke, you just bought a new one. I bought a computer there. It was an IBM."
When he heard the news about Lenovo, "I knew there was much more going on in the area. I knew about the Beijing hutongs, but then I felt I needed to research Zhongguancun. This was another key aspect of Beijing."
Several years later, he wrote the book. The stories he has to tell involve modern-day startups and multinationals, as well as several key pioneers of the tech industry. Two men, in particular, put the area on the path toward where it is today: Chen Chunxian and Liu Chuanzhi.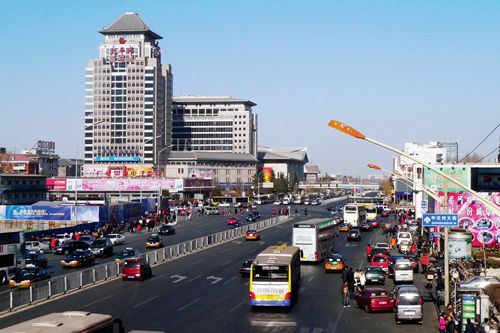 Chen Chunxian is often credited as the founder of Zhongguancun. But it's not as if he discovered the land or planted a flag—Chen was a nuclear physicist who sat on a national advisory committee at the Chinese Academy of Sciences (CAS), and was among those who created China's first Tokamak nuclear reactor, which went into operation in 1995.
In contrast to the common model of top-down government policies creating economic zones from nothing, it was actually Chen's shrewd evasion of bureaucratic fetters that first breathed life into Zhongguancun and arguably China's entire private sector.
In 1979, Chen visited California's Silicon Valley, and saw "dozens of people were running a company that would require hundreds of people in China," Ning says. "He also discovered that a professor could be a 'boss'—in China, professors had to be professors, and bosses had to be bosses."
Chen came back to China and in 1980 tried to set up his own company, but was immediately slapped down by his danwei (state work unit). Even though China had already entered the reform era, the bureaucracy was still hostile to the idea of government employees—academics, at that— running companies for profit. Only state-run entities were allowed to be called "companies."
So Chen tried another approach, arranging for a sub-committee, the Advanced Technology Service Association (ATSA), to be formed under an existing advisory committee. As long as "management fees" made their way to the parent committee, they looked the other way.
It's difficult to classify ATSA: On paper it was similar to an NGO, but in reality Chen had created a startup in disguise. The service they offered was simple: When something complicated was broken, their scientists would fix it. At the time, China only had neighborhood handymen, and for an expensive or complex technology, it was difficult to track down someone who could fix the problem. Chen and six "employees" simplified the process.
It wasn't long before the team had amassed 30,000 RMB—a small fortune at a time when the average salary was around 800 RMB a year. This was more than the salary of the head of the academy, and he wanted it: ATSA was disbanded and its cash seized. But a member of his danwei's advisory committee, Zhao Qiqiu, was on Chen's side. She vented to her husband, a Xinhua deputy bureau chief, about the injustice that had occurred at work. He wrote and submitted an "internal reference"—reports considered too sensitive for public consumption, distributed to leaders and select organizations—which reached the desk of senior figures, including General Secretary Hu Yaobang. Hu issued a document condemning the seizure; Chen first heard news of his vindication over the radio.
Despite this modest victory, Chen never had much of his own success at business and he died, poor and sick, in 2004; his last deed for science was having his corneas donated for medical research. But many aspiring entrepreneurs heard the same radio broadcast, and dreamed of getting rich from their own ideas—including others within CAS. By 1984, the academy was keen to have its own "company" using Chen's model. "Chen had broken the ice," Ning says. Government bodies were now rushing to set up their own profit-making organizations. CAS was at the heart of this, partly because the salaries of its engineers were tiny.
One such engineer was Liu Chuanzhi. He and his superior at a CAS sub-department, which would become today's Institute of Computing Technology (ICT), finagled 200,000 RMB to start a company along with nine others collaborators. Liu had been making about 100 RMB a month at CAS and needed to support his family.
The company he started was called Lianxiang. There were a lot of difficulties. In the 2005 book The Lenovo Affair, he's quoted saying, "The lowest thing you could do in the early 80s, as a scientist, was to go into business. China had a strict planned economy and there was barely room for a freewheeling company like ours." There was another catch: Computers didn't have a huge market in China yet. So Lianxiang's first, unsuccessful strategy was to deal in televisions, while making detours into areas like selling digital watches.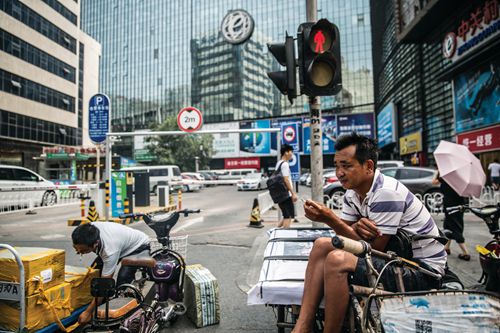 While this was occurring, electronic markets were coming of age. One street in Zhongguancun, named after CAS, is now home to the Academy's ICT. The department has had various name changes since it was first established in 1956, but for a long time it was a focal point of computer development. The ICT spun off multiple related departments, so when computers began to become commercially available to the public in the late 80s and 90s, staff at the precursors of the ICT were among the first customers.
As Liu and his Lianxiang colleagues hustled to sell TVs, others began hawking computing gear to local researchers and China's first tech-adopters. Lianxiang had their first taste of real success when they started to focus on spot checks for computers. In 1988 Liu moved to Hong Kong, and by 1990, the company was making and selling computers under the English name Legend. By 1994, it listed in Hong Kong as Lenovo. It would later become one of the world's biggest computer companies, and one of the key players in Zhongguancun in the same neighborhood where its television business used to be.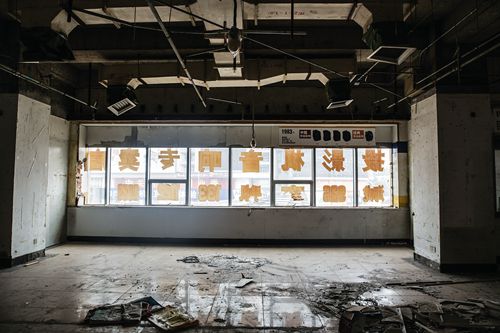 The environment in Zhongguancun has been transforming to match the needs of local talent for decades. Regarding what, fundamentally, separates Zhongguancun from other tech clusters in China—such as those in Shenzhen, which has its own roster of billion-dollar tech companies and the massive Huaqiangbei electronics market—Ning points to the prestigious universities of Haidian district.
"Talent," he says. Just as Silicon Valley's history was bound to Stanford, Tsinghua and Peking University would be entwined with the rise of Zhongguancun. The key to the district's success was its proximity to facilities like CAS and the universities that produced their researchers.
Even so, there was insufficient talent to provide the intellectual rocket-fuel that Zhongguancun needed in the 90s and early 2000s. China was far behind the US in terms of computing know-how, and had a dire shortage of trained talent. Many of its best and brightest had gone overseas to study, and now that the bureaucracy was finally open to the idea of for-profit innovation, there was a vast distance to close. One approach was to lure back haigui ("sea turtles")—a punny name for Chinese educated abroad who could be persuaded to return. Beijing's Overseas Chinese Office, which is tightly linked with Zhongguancun and other key departments, offered homes, loans, and tax breaks to haigui whose business ideas passed muster.
Locals, too, could receive government help. In 1988, a series of key measures was rolled out. With the establishment of the Zhongguancun Science Park, Zhongguancun was formally designated a tech center in which businesses could enjoy perks and certain advantages provided by the government. This was closely tied to the Ministry of Science and Technology (MOST)'s "Torch" program, which tied together all of China's innovation efforts into one overarching policy. There were direct funds on offer, "innovation clusters" whose results can be seen in the more than 50 science parks around the country. The Zhongguancun Science Park now has offices abroad, including Silicon Valley.
The Torch program is still going strong, with extensive—though at times controversial—cooperation with foreign institutions like the University of New South Wales. Unlike many centrally planned large-scale Chinese policies, which are racked with bureaucratic inertia and pushback, the Torch program defied easy categorization. In 2013, researchers in Germany analyzed its policy implications and found an example of "adaptive governance" based on "planning and feedback mechanisms that, due to historical-institutional reasons, have differed markedly from other major technology programs during the last two decades."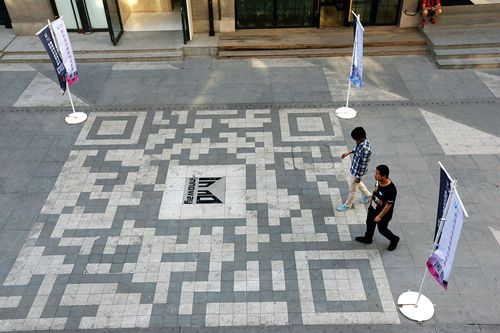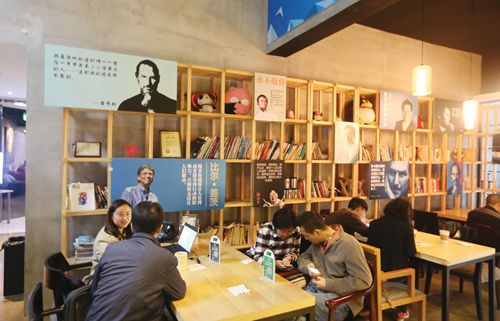 Starting in 1999, it also handed out cash to prospective startups, in a process remarkably similar to VC funding. According to the figures on the MOST website, by 2006 there were 100 approved projects which shared 70.6 million RMB in funds, and about half of the projects "succeeded." Similar rates of success occurred in the following years. By 2012, approved applications had ballooned to 720 projects with 500 million RMB funding, of which 64 percent succeeded.
In 2013, though, a dramatic turnaround occurred: Despite 833 approved projects and another half a billion in funding, only a third of the projects were considered "successful." The site doesn't list figures after that year. But these funds represented a drop in the bucket compared to the billions of RMB in capital that is pumping through the tech behemoths in the area.
By 2015, there were reportedly 20,000 enterprises that has sprung up within several Zhongguancun Science Parks, with an estimated 1.5 million employees. Venture capital now plays a much bigger role in the area, with the attendant culture of startup accelerators, awards ceremonies, and the omnipresent incubators. Perhaps the best place to get a glimpse of this society is on Inno Way, a strip of incubators just west of the old electronics markets.
Inno Way features in Zhongguancun Notes via the story of Cheku Cafe, Zhongguancun's first coffee-peddling incubator which jumpstarted the development of the street. Ning relates the tale of Shen Mengde, a rural schoolteacher-turned-excavator salesman, who sold all his assets to come to Beijing and lived in a public bathhouse so he could spend all his money developing tech pitches at Cheku. His vision of Android-operated landline phones never materialized. A year later he was back selling excavators again, with dozens of employees and a potential investor, only now he was doing it online—the fruit of what Ning called his 18 months' "baptism" at the cafe.
The street itself is quiet in the evening, but along a strip in the middle of the ground are key dates and historical details. A stone sign bears the inscription by former Chinese president Li Xiannian, though it was only in 2014, long after Li's death, that "Inno Way" was first opened to the public in its current title and incarnation.
The coffee shops nearby have burgeoning businesses attached to them, bearing names seemingly mixed-and-matched from their US counterparts, such as an "Angel Crunch" crowd-funding platform which receives prominent billing. In 2016, a Tech in Asia report indicated that there were 339 startups formally registered in the area; 48 were foreign.
In many ways, the startup climate here is just as immersed in technology as it is in Silicon Valley. While ringing up a customer's coffee, the cashier at one incubator suggests that cash isn't as convenient as scanning the QR ("Quick Response") code and paying with WeChat's wallet function. It's an ordinary style of transaction for most Chinese now, but hasn't yet become ubiquitous in the West. Ning predicts that there will be other trends that are sure to take off—he's visible enthusiastic when discussing the area's potential: AI, nanotechnology, and cameras that can identify not just faces, but particular substances as well, providing the opportunity to authenticate products.
Given the area's tumultuous history, though, Ning is hesitant to make any hard-and-fast predictions about Zhongguancun, except has been at the forefront of development for a long time—and is likely to remain so for a long time to come. – Additional reporting by Alexander Cecil McNab and Hatty Liu
---
Silicon Saga is a story from our issue, "Fast Forward." To read the entire issue, become a subscriber and receive the full magazine. Alternatively, you can purchase the digital version from the App Store.
---