On Tomb Sweeping Day, enjoy a tale of family relationships and remembrance—with a twist
Liu Yang woke from his dream with a start. His phone was vibrating ceaselessly beside him. It was a call from his mother. "Your father's back." Her voice had extraordinary calm. "He's waiting for you in room 1022 of the Tea Horse Hotel." She hung up as soon as she finished speaking.
Thinking that it had been 13 years since his father had left without a goodbye, never coming back once, Liu Yang's temper flared. Okay, let's go meet him, see what this cold-blooded man has to say.
He threw on a coat and walked out into the pitch-dark night towards that hotel. There was nobody on these midnight streets, the only the wind rustling the slumbering maple leaves as it swept the ground.
It was an old hotel, a retro sign flashing the words "Tea Horse Hotel" brightly. Liu Yang had never seen it in the area before; the first time it'd appeared to him was on his phone's GPS.
The middle-aged, sallow-faced woman at the front desk glanced briefly at Liu Yang, not even bothering with the registration procedures. He walked straight into the elevator, and pressed the button for floor ten under the dim, flickering light. He shook his head at the buttons that were so worn down as to be almost illegible. Who knew his father had such poor taste?
The dark red of the carpet in the hallway was the color of dried blood. The lights in the ceiling flickered as in the elevator, as if about to go on strike. Liu Yang came to a stop in front of a mahogany door carved with floral patterns, inlaid with a golden plaque that said 1022.
He hesitated, took a deep breath, and knocked. The door wasn't locked, and he pushed it open, walking in to find a balding middle-aged man sitting upon a twin bed, shoulders hunched. When he heard the door, he looked up, startled, at Liu Yang, appraising him. He'd aged. He was changed from the tall, strong man Liu Yang remembered. Wrinkles etched deeply in his face, and almost no loose flesh hung upon his wide frame. Under Liu Yang's gaze he stood up, still tall, but a bit hunch-backed, his body slightly bent.
He smiled at him. The two hands in his sleeves trembled at his sides. Liu Yang felt like this man in from of him wanted to hug him, and unconsciously took a step backwards. He didn't want to be touched by those dirty hands. He couldn't come and see me for 13 years; what right had he to come ask me to care of him when he's too old to move? Liu Yong looked at his dark pupils, murky and full of pain and hurt. His mouth was pursed, and his entire frame seemed to be was trembling inside his white shirt. It seemed as if he would collapse any second.
He had yet to say anything.
Just as Liu Yang tried to say something to break the ice, his father's eyes suddenly grew wide, fear and panic written his face. He shoved Liu Yang onto the bed with frightening strength. Liu Yang looked up angrily, but what he saw froze his anger in mid-air like the cold ice of winter.
A knife protruded from the back of his father's neck. He pushed against the wall with his hands, struggling not to fall down. In Liu Yang's peripheral vision, a pallid young man was darting out the room. He jumped up and hurriedly called the emergency number. He had taken this knife from him. Maybe this time I will lose him forever…my father.
The events of 13 years prior played over in his head.
When he was 8 years old, his father was strong and solid. He climbed on his father's back, clamoring to pick a pomegranate from the tree. When he was 13, his father lost his job, and sat around with pain and guilt written upon his brow, but he never stopped caring—making Liu Yang's every meal, helping him with every hard math problem. At 17, Liu Yang saw his father leave for a distant province, trying to make good through hard work. He came back less and less frequently, but was always smiling when he did so. Then, one day, he never returned.
The loud sirens of the ambulance sounded, pulling Liu Yang back to reality. His father walked forward leaning on Liu Yang and the paramedic; the goddamned hotel elevator couldn't even fit a stretcher. Liu Yang swore nonstop, afraid his father would leave him again, but this strong man gave no sign of wanting to collapse.
From the ambulance, Liu Yang sent his mother a text. He didn't call so as to not wake her up, but a reply came quickly.
Liu Yang sit in a chair in the hallway of the hospital, watching his father carried into the emergency room. His mother had already arrived, and now pressed herself against the ER's glass window to peer inside. Who was that pallid young man? Those ice-cold eyes that had looked back at him made him tremble, but there was a feeling of familiarity. In fact, he realized, the man looked like him.
Time passed slowly. Just before the first light peeked over the horizon, his father emerged with his mother from surgery. "Thank heavens!" His mother wore a smile he hadn't seen in a long time. "It was just a flesh wound, no damage to the tissue. Some stitches fixed it up." Liu Yang took his father's arm from his mother's grasp, and held on to him gently.
"You won't blame him, OK?" His mother seemed like a little girl, looking at him warily, afraid to excite him. Seeing him shake his head, she breathed a sigh of relief. "Then let's go home. We can finally be together as a family."
His father still hadn't said anything.
The trees that lined the street looked resembled guards at their station, watching over them. Liu Yang supported his father as he walked forward, step by step. He tried to remember details about his father, but his mind was blank. But touching him was real. He felt the warmth of his body, the heat mingling with the blood in his own veins, imprinted deeply and permanently in his bone and tissue over the years. Liu Yang took a breath of the morning air, the intermingled scents of grass and soil, and felt embraced by luck and fortune.
Suddenly, his father stopped in his tracks. He turned his face, a face full of happiness contentment.
Tears flowed from his eyes like pearls off a broken string, covering his face. Liu Yang tried to wipe away the tears with his hand and embrace his father. "Don't cry. We're almost home. I don't mind, I really don't! As long as you're back…and you really are."
His father pushed him away. His eyes were murky, and his mouth trembled. He looked as if he wanted to speak but couldn't. He waved at Liu Yang and finally opened his mouth. That familiar voice seemed to come from far away. "We're out of time." He was standing not three feet away but his voice was very faint, as if they were separated by a pane of glass.
"What do you mean, out of time?" Liu Yang asked without understanding. He raised his own voice. "We've got a lot of time!"
His father pointed at a mountainside not far off. He had the same  expression was as when Liu Yang saw him that last time 13 years ago, just as resolute, just as infuriating. His father was planning on leaving again.
"Get lost!" Liu Yang yelled at him. "Go back to where you came from. I just don't want to see you again!"
His mother suddenly knelt beside Liu Yang. "Don't speak to your father like this. He can't help it." She motioned towards the mountainside. "Look closer."
His gaze shot like an arrow towards the place where they pointed. It was a graveyard, a stone in the ground  covered with a thick blanket of vegetation. "No, no, no—" Liu Yang cried hysterically. "I don't believe it; this isn't real! My father is still alive; he's standing right in front of me!"
Tears flowed from his father's eyes like a spring. He stepped into the graveyard with the first rays of light, not looking back again.
Liu Yang awoke suddenly. His father had left them after that car accident 13 years ago. They were destined to never see each other in this life again.
Maybe his soul was still here—waiting for Liu Yang in his dreams.
---
Author's Note: This story came from a dream of mine. Early one morning, I woke with vaguely remembered scenes from a dream, which I decided to type up. There was not a clear theme at the time, but when I reflect back on it, I hope to convey that misunderstandings between parents and children should be resolved while they still have the chance. I hope people can understand that when it comes to parents, or your family, some of their actions are due to circumstances beyond their control. We should avoid hurting one another, and be good companions in life.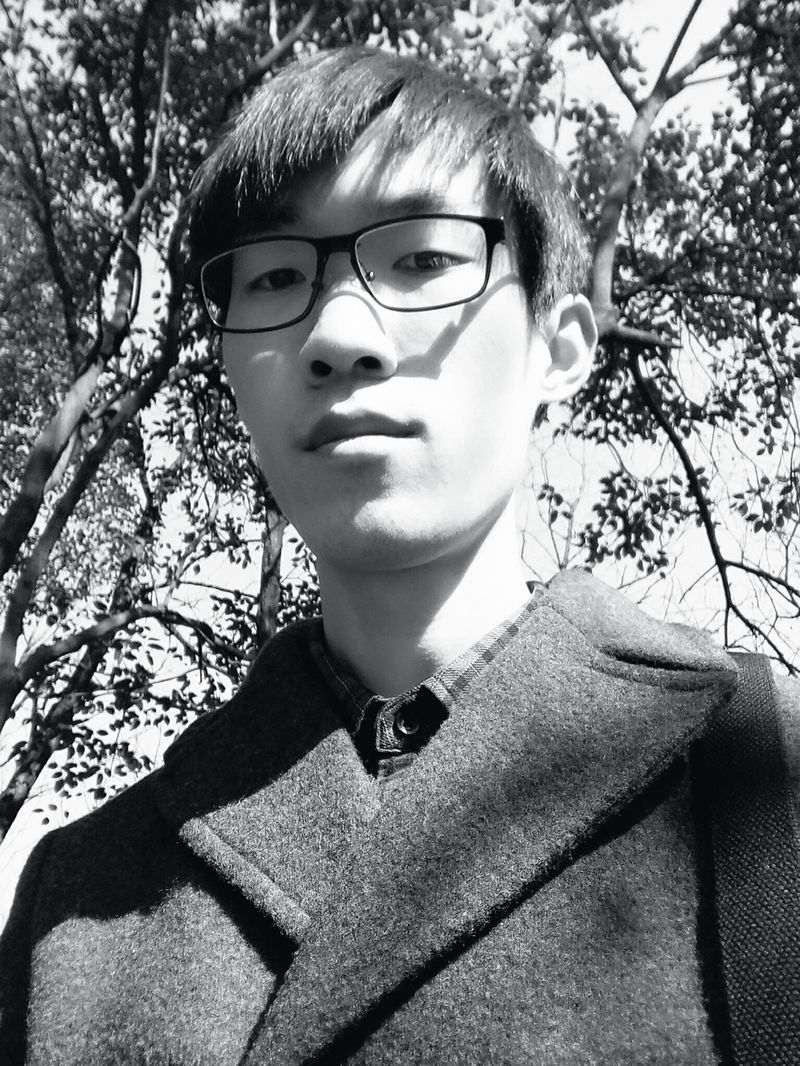 ---
R.R.
Real name Wang Xiaohan (王啸寒), R.R. was born in 1987 and now lives in Hangzhou. He writes fantasy, sci-fi, and thriller, as well as poetry. R.R. describes himself a dreamer with eyes wide open, and an absurd and bizarre imagination.
---
A Grave Reckoning | Fiction is a story from our issue, "The Noughty Nineties." To read the entire issue, become a subscriber and receive the full magazine. Alternatively, you can purchase the digital version from the App Store.
---
---