Your apartment may be poisoning you—a TWOC investigation finds a rental business riddled with scams, runaway prices, and toxic chemicals in the walls
When a tenant sued rental agency Ziroom in August, blaming the high levels of formaldehyde in one of its Hangzhou apartments for her husband's death from leukemia, Xue Jing was one of many who saw the news and panicked.
"I bought a DIY testing kit, and it told me there were abnormal formaldehyde levels in my bedroom, so I borrowed a meter and got a reading of 0.23 milligrams per cubic meter," Xue told TWOC, quoting a figure more than twice the national maximum. The carcinogen, commonly found in varnishes and paint used in renovations and furniture by companies like Ziroom, is capped at 0.1 milligrams per cubic meter by Chinese law. "I didn't even know this could be a problem; the agent never said anything before I moved in."
For those in the know, it has long been an open secret that harmful chemicals are present in apartments across China—and that this is only the tip of a toxic iceberg. "Actually, all rentals have formaldehyde levels exceeding the maximum; Ziroom is just the biggest offender, and the unluckiest," one source within Ziroom's competitor, Xiangyu Apartments, told TWOC on the condition of anonymity.
Once a neglected rung on China's heated property ladder, the country's rental market got a push in late 2017 when President Xi Jinping called for homes to be built for "living in," rather than purchased for speculation. However, as cities and state-owned banks responded by rolling out preferential land-use and lending policies, and developers rush to cash in, the rental sector seems to have not only inherited the housing boom's investment—but also its issues with speculation, poor regulation, and corruption.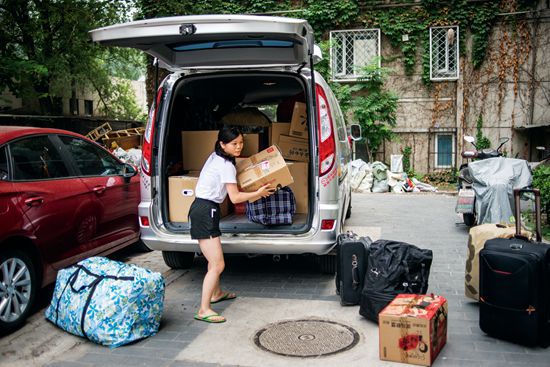 Aside from the so-called "formaldehyde-gate," this scandal-ridden year saw Ziroom censured again in September for evading responsibility for a hidden camera found in one of its Beijing apartments. Meanwhile, chief competitor Danke Apartments was investigated in May for a "pay-by-month" scheme that resulted in tenants getting signed up for loans without their knowledge, which they repaid in the belief that they were simply making rent each month (Danke also paid landlords monthly, meaning that the agency controlled the equivalent of a year's rent in loans with which to expand their business).
The same practice heralded the October bankruptcy of Shanghai-based Yujian Apartments, which crumbled after taking on too much debt acquiring rental properties from homeowners, leaving landlords with unpaid rent and tenants potentially still on the hook for the loans in their name.
All this comes alongside growing anxiety that rents have simply increased too much, and show no sign of stopping in spite of the blatant disregard to tenants' credit, safety, or health. Among first and second-tier cities, Chengdu and Shenzhen led the price surge, with the average cost of rentals increasing 31 and 30 percent, respectively, since last year; in parts of Beijing, rent jumped 10 percent just between June and July this year. "Rent prices see astronomical increase; tenants pay with their lives!" shouted the summer's headlines. "Pay the highest price and breathe the most toxic chemicals!"
In August, a Beijing homeowner revealed that an apartment he planned to rent out for 7,500 RMB per month was eventually listed at 10,800 RMB per month, after Ziroom and Danke tried to "outbid" each other for the right to lease the unit. More mysteriously, Hu Jinghui, then vice-CEO of real estate agency 5I5J, accused competitors of driving up rent prices and called for government regulation—then abruptly resigned the next day, claiming pressure from Ziroom's parent company Lianjia.
For tenants, it's a depressing cycle of shady bargains, high fees, and not knowing where to turn to help. "All that the agent gave me were green turnip plants to 'suck up the chemicals,'" says Xue. "It makes me feel very helpless."
***
Several of Chu Min's roommates were still in their rooms when the demolition crew came one early morning in September.
"I saw a plastic card being slipped inside our door, breaking it open. A member of the residential committee came in, followed by policemen, and a crowd of workers, who said they've come to tear down [illegal] apartment subdivisions," he says. "Some of my roommates, who hadn't gone to work yet, got smothered in falling dust as their walls were knocked down."
For those caught up in the summer's scandals, it may be hard to imagine that "branded apartments" (品牌公寓) such as Ziroom's were once touted as a solution to an abusive industry where experiences like Chu's were the norm. A US-educated "overseas returnee" with no prior experience renting in China, Chu left his first apartment in Beijing because his agent pressured him to pay rent ahead of its due date, and moved into what he believed was a four-bedroom loft. "It got subdivided into nine bedrooms. I'd been completely scammed."
Chu had fallen for a classic bait-and-switch by "shady agents" (黑中介), a term for unlicensed, fly-by-night operations that typically pose as tenants to obtain apartments from homeowners or other agencies, make modifications to the unit, and sublease it, often with various illegal fees tacked on. "In reality, all agents subdivide apartments so they can rent them out for more money," Chu says,  "and if I want to move out, they'll say I broke the lease and forfeit my deposit. It's also not clear if I'd still be on the hook for the loan they took out for me."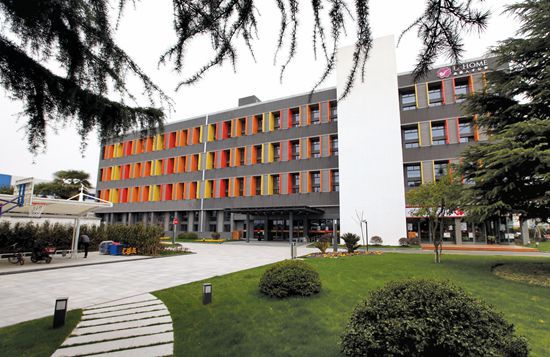 Other underhand ploys involve agents delaying repairs, cutting off utilities, or claiming that the unit will be demolished or repossessed by the owner; tenants are then offered a less attractive apartment, and forfeit their deposits or even their rent when they (predictably) refuse. "Then, once they've gotten rid of the tenant, they'll repeat the process with another," says Chu, calling the practice "apartment laundering." When problems arise, unlicensed agents also simply disappear. Their scams are difficult to prosecute because they are considered "individual subletters" rather than corporate parties under a lease.
Unscrupulous brokers have been a feature of China's real estate history since at least the eighth century—when they were called yaren (牙人) and banned from the capital—but the modern crisis is related to the building boom that began with the commercialization of China's housing policies in 1994. By 1998, the State Council had formally abolished the housing distribution system, and many cities began to develop their land into new housing projects to boost their GDP and absorb the inflow of industry and migrant populations.
It wasn't long before collectivism had swung in favor of a cultural obsession with homeownership, fueled by an economy that offered few other surefire investments or social safety nets. This is especially true in first-tier cities: home-ownership is usually a prerequisite for obtaining a local household registration (hukou), as well as other social resources, such as desirable schools. Public housing is also almost inexistent—instead, almost all new developments are for profit, contributing to runaway price inflation.
There is no official study for the vacancy rates of Chinese apartments—that is, the percentage of purchased properties that are neither occupied nor rented out—though most unofficial studies since 2013 have put the figure between 20 to 30 percent. For absentee landlords, agencies play a crucial role in finding tenants and looking after their spare investment properties. "I'm unable to go deal with the tenants myself, but with an agent, I basically don't have to worry," said Beijing homeowner Mr. Feng, who has already moved back to Shenyang, but has no plans on selling.
China lags in providing legal protection for either tenants or landlords; nor are there authorities such as rental boards that deal specifically with rental properties and leases. The obligations of the renter, agent, and landlord to respect their lease are broadly outlined under the PRC's Contract Law. However, no city or province has comprehensively addressed matters such as who is legally entitled to lease or sublease an apartment, what fees they are allowed to collect, and the maximum by which the prices can increase by year.
In a sellers' market, this makes renters feel compelled to pay whatever they are charged, or move out and cut their losses if they're dissatisfied, rather than face the rigmarole of a civil action whose verdict is unlikely to be enforced. Recent graduates, with little money or legal know-how, are especially vulnerable to predatory agents and too-good-to-be-true deals; China's lack of a consumer credit system means that rent is usually paid in three-month installments or more. Added with the equivalent of at least a month's rent, each, in agent fees and deposit, it amounts to a minimum up-front payment equal to five months' rent before the tenant even moves in, not counting other miscellaneous fees that an unlicensed agent may charge.
"I've looked at better apartments, with [more established agencies such as] 5I5J, but they ask for two months' deposit plus three months' rent, which is more than I can afford," says Chu. "Small agencies are my only other option."
In September, he received notice that his third apartment in Beijing is yet another illegal subdivision scheduled for demolition, but moving isn't an option. "It could take several months to get my deposit back, and I can't afford an additional three months' rent and a deposit on a new place, so I'll stay until they tear it down—I'll actually lose less that way."
***
"When I first found a job in Beijing and began looking for an apartment, I thought it was such a mess," Xue recalls. "I met 'professional subletters,' agents posing as owners, shady agents…many apartments had passed through two or three hands, so I thought of trying a 'branded apartment,' where I'd pay more, but gain peace of mind."
After signing her lease with Ziroom, Xue was impressed by the modern furnishings, housekeeping service, and on-call repairs offered by its mobile app. Both brands, along with competitors such as 5I5J's Xiangyu, are positioned as younger, white-collar subsidiaries of their respective parent companies (Danke's is Ziwutong, a Beijing property management firm).
The usual business model of "branded apartments" is to sign landlords for slightly longer leases than the typical letting agency, and install standardized renovations, such as drywall, and furnishing to the unit before renting it out at higher prices. Since starting in 2011, Ziroom's main selling point has been a lack of agents (though it employs similar individuals called "stewards") and agent fees (though its "service fee" can be even higher). Pricing is said to be transparent, with rent and amenities spelled out on the agency's app, which acts as a centralized platform for paying rent and requesting services.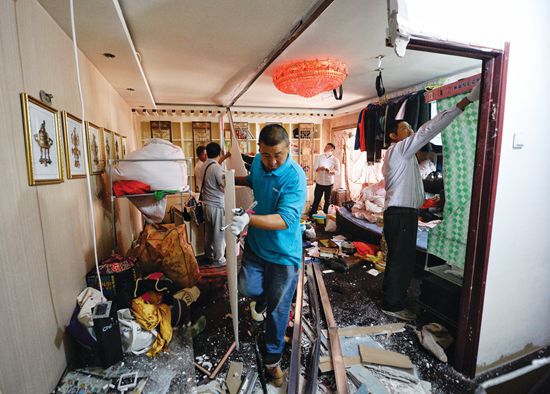 According to classifieds website 58.com, the branded apartment market saw its sharpest growth in the latter part of 2017, with hundreds of thousands of listings in more than 20 major cities in China. It's not only traditional agencies leaping on the branded bandwagon, but developers like Vanke, hotels chains like HomeInn, and independent startups. More recently, it has become popular for developers to offload underused hotels, office buildings, and even malls to be redeveloped into "centralized apartments"—whole complexes of studio units with common areas rented out by a single company.
The industry has also attracted high-profile investments: Xiaomi founder Lei Jun invested in both the now-defunct Yujian and You+, a centralized apartment startup, while Tencent has backed Ziroom. International backers are also sniffing around, with US-based Tiger Global Management leading a 70 million USD financing round for Danke in June, and global equity firm Warburg Pincus backing Ziroom and Mofang Apartments.
The summer's scandals were something of a reality check to this industry pile-on, though sharp-eyed renters would have noticed that harmful formaldehyde levels had been reported in Ziroom apartments before. In fact, according to the Jinan Times, there have been 10 previous lawsuits relating to formaldehyde in residential units, none successful, as tenants could not prove that their health problems were directly related to the apartment.
However, after the platform took all new apartments offline for a month for third-party air quality inspections, many have been quietly put back online as of October—and health and safety issues are being reported again. Branded agents are also not immune to the old trick of subdividing apartments: This past winter, surprised Ziroom and Danke customers in Beijing returned to find their bedroom walls smashed ("and they didn't even lock the door after," one complained on Danke's app), part of a citywide crackdown after a deadly fire in Daxing district in November 2017.
"After leaving Danke, I've decided to rent from individuals," vows Wang Yi, one of the victims of the agency's monthly loan scheme. Getting out of the brand's shadow is easier said than done, though: Since breaking her lease, Wang has been unable to reach the company to pay back the 700 RMB owed on her balance. "I recently got denied a credit card. I'm worried this will affect my credit permanently."
***
"Where are way too many renters with stories to tell," says Liu Ruiting, co-founder of Kan Fang Gou ("Apartment-Hunting Dog"), a self-proclaimed "half charitable, half commercial" startup that grew out of a WeChat account exposing rental horror stories. "In the beginning, we noticed that there were a lot of issues, some of which we experienced ourselves, and created WeChat groups where people could warn each other about shady agents."
Run by teams of volunteers across China, the platform has since branched out to provide a landlord-tenant matching service, an agent blacklist, and free consultation about rental contracts. Its most active features, though, are still the WeChat "complaint groups"—which have become a platform not only for tenants who fell for the same scams to commiserate, but find collaborative solutions.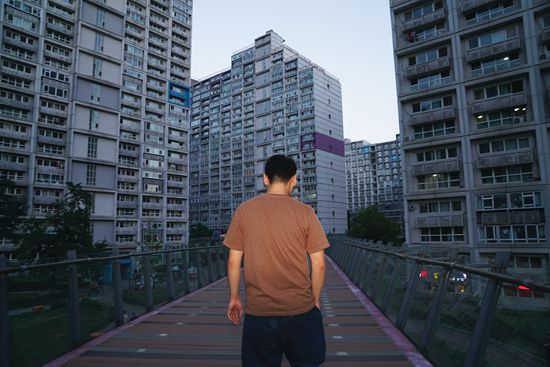 Chu, who is a member of several groups, says he has reported agents' bait-and-switch practices to a public security bureau overseeing his neighborhood's "itinerant population," as well as the local residential committee. However, "They kept telling me they have no power of law enforcement, and I was to blame for renting an illegal apartment, which is like buying stolen goods," he says. "It made me feel really angry; I was clearly the victim."
He has also filled out an online complaint with the Ministry of Housing, and is considering going to the industrial and commercial bureau regarding items in his lease that violate the Contract Law. "I've been taking pictures of every document I've signed with [the agents] and preparing to go to court at any time."
Wang is also considering going to the industrial and commercial bureau. "I heard it's the solution that gives the best results vis-à-vis the cost." Xue, though, fears that no kind of result can be worth the time and effort it will require. "I've complained to the housing ministry, and joined in the WeChat groups, but I'm too busy with work to pursue it further," she says. "Anyway, all the institutions I called just kept transferring me."
She now plans to stay out her lease, even renew, if there's no better option. "By then I'll have already breathed [the chemicals] for a year and probably inhaled it all," she half-jokes.
However, remarkably for someone who deals with rental corruption cases each day, Liu believes the situation is improving. "It's not apparent yet, but the forecast looks good—for example, there's a new law where landlords and agents will have to report the amount they charge to the authorities," she says, referring to a policy unveiled by Zhejiang province on October 19, which also bans hidden loans, makes agencies liable for air quality in their apartments, and caps rent increase at five percent on average over one year.
In August, Beijing's housing ministry also got the city's top agencies to agree to stop "apartment-bidding," hoping to cool the prices. "In the future, we hope to see improved regulation on how much the agents may charge, and if they obtain property under false pretenses," says Liu.
Wang, similarly, hasn't lost faith in agencies, believing they can correct themselves with better management. "I'd like to try a centralized apartment next; they ought to be easier to supervise."
Chu disagrees. "I no longer have any trust—not for Ziroom, Danke, or anybody," he says. "I don't care how big they get; they're never too big to fail. And then where will I be?"
– Additional reporting by Sun Jiahui (孙佳慧)
Update 2018-12-18: Chu Min has moved out of his third apartment, where demolition has been carried out. He has also filed a lawsuit against his rental agency, but the case has yet not been accepted by the court. On December 6, the Beijing Dongcheng District People's Court held the first hearing in a class action suit from 26 renters against Ziroom for health problems attributed to formaldehyde levels in their apartments.
---
Room to Grow is a story from our issue, "Curiosities and Quests." To read the entire issue, become a subscriber and receive the full magazine. Alternatively, you can purchase the digital version from the App Store.
---