Fashion designers struggle to build sustainable brands in the era of cheap clothes
"I don't understand Taobao at all," says fashion designer Zhang Wei, noting that a pair of pants can sell for as little as 15 RMB on the ubiquitous e-commerce site. "There is no way it can be that cheap. Even the fabric should cost more than that!"
Once a chaotic online bazaar, selling everything under the sun, Taobao has been trying to position itself at the forefront developing China's homegrown fashion design industry.
In 2018, the company committed to helping over 500,000 independent designers establish storefronts to attract millennial consumers. The company's ongoing anti-piracy campaigns, cracking down on troves of knockoff "Rolex" watches and "Gucci" bags, is expected to help, as independent designs often cost the same as a luxury knock-off.
The online marketplace offers designers the chance to open a store without the usual overheads; instead of paying rent and staff costs, Taobao-exclusive brands seek out investors and key opinion leaders, knowns as KOLs, to raise their profiles. One success has been Mukzin, a favorite of runway model Gigi Hadid which has secured Series A funding from Oriza Holdings and Crystal Stream.
However, it may be premature to sound the death knell for the brick-and-mortar boutique: In 2017, only 480,000 Taobao users purchased from independent designers. Meanwhile, the diversity of Taobao's offerings and high volume of online traffic can be a blessing as well as a curse.
For Mukzin, founded by the husband-wife team Kate Han and George Feng in 2014, the online market allows Han to come up with better designs. As Feng, who handles the business side, told Luxe magazine, analyzing "the age, demographics, careers and favored styles of their consumers…continually feeds creative and design inspirations to the design team that are relevant to market demands."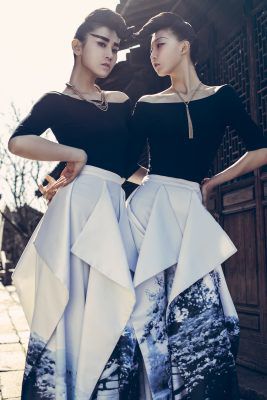 Cindy Wei Zhang's founder, though, sees Taobao as one of the biggest challenges to her eponymous brand. "If people have never heard of your brand and if they can't touch your clothes to feel the quality, they won't pay much money," she believes. "They just go for the cheapest thing."
Zhang worked for haute couture designer Guo Pei before starting her brand in China. "During the first two years, I just created without any thought about market or cost research. I counted on my cousins to purchase my clothes." She eventually transitioned away from expensive formal dress and toward everyday wear for women.
The pivot still wasn't enough for Zhang to find success online. With items in her current line priced between 1,000 and 3,000 RMB, most of her sales come through boutiques and partner shops. "At this price point, shoppers want to try it on, especially if they haven't heard of the brand before." However, Zhang is unwilling to sacrifice high-quality fabrics for the promise of extra sales—which still may prove elusive at a lower price point.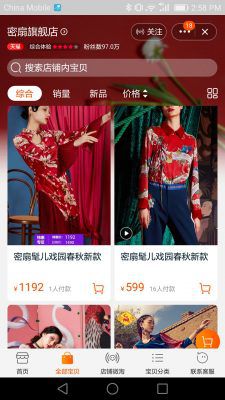 Designer Li Yalong of Yoikadakada agrees that balancing both markets is the biggest challenge for young Chinese designers today. "Only if brands can amass a larger number of loyal customers will they be able to survive this difficult stage," he believes.
Li has focused on building collaborations with artists around the world, a strategy which works well with his edgy style. One of the signature pieces in his new collection "Experience- Both Sex," in a collaboration with artist Menyelek Rose, was a "nipple shirt" that stunned New York Fashion Week last month. To promote himself on Taobao, he collaborates with the website's new iFashion platform, which is geared toward millennials, and differentiates original designers from common storefronts.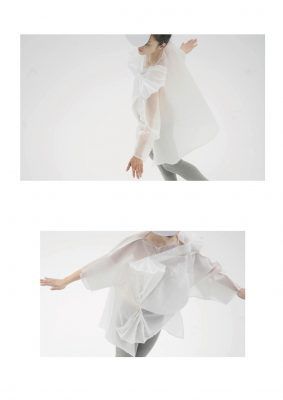 Wang Mo, an independent designer in Beijing, relies solely on word-of-mouth, though. Most of her customers visit her studio for custom fittings. "I want to keep my brand small and sustainable," she says. "As soon as you get investors involved, it becomes all about what they want and how to make money. They don't care about what you want or what is actually best for your customer."
Zhang says she's the only one of her friends still designing; the rest have transitioned into other roles within the fashion industry. "Designing is easy," she says. "But my jobs isn't just about designing clothes, it is about building a brand—and that requires a lot of business, management, and marketing skills…Those of us that survive this stage are going to create very strong fashion brands."
Cover image courtesy of Wang Mo
---
To learn more about Chinese designs, check out our new fashion-focused issue, "China Chic: Homegrown fashion from the drawing board to the shop floor," now available in our WeChat, PayPal, and Apple stores
---