Competitive parents are spending small fortunes grooming the child stars of tomorrow
Update 2019-04-10: On April 3, the National Radio and Television Administration issued new guidelines prohibiting TV programs from "sensationalizing" and "over-commercializing" child actors, and promoting competition, underage romance, violence, fame, and wealth.
---
Nine-year-old Duoduo is a minor celebrity among his classmates, teachers, and even local security guards, having appeared in many school plays and concerts. On weekends, he hones his skills through grueling four-hour shifts at a studio set, sweating under lights and makeup, and patiently doing take after take of a five-minute scene.
While many of his peers are content to get their extracurricular arts from state-funded "children's palaces," and often cut back once homework and "academic enrichment" classes pile up, Duoduo is different. Despite being in the third grade, he has appeared in talent shows put on by Shenzhen Television and eShenzhen.com, and acts in two to three music videos per year. Each Saturday, he attends a training school founded by stage parent Tai Ge, whose daughter Dai Wenqi, also known as Xiao Chouchou ("Little Stinker"), is an internet celebrity who has appeared on Beijing TV's Spring Festival Gala.
Yet Duoduo isn't exactly a professional, either: He doesn't come from a family of performers, and isn't forced to take to the stage to support his family—just the opposite, in fact. Duoduo's father Chu Gegang says group voice lessons cost 150 RMB for 45 minutes of instruction, and private lessons "several times that much." Some of Duoduo's stage and TV appearances, moreover, are paid for by his parents; one show tried to charge 400 RMB for a two-minute spot.
China's stage parents, though, find the cost and sacrifices worthwhile. "Isn't going onstage or on-camera the point of learning to sing and dance?" asks Yan Hongxia, whose daughter Feifei, another disciple of Tai Ge, was recently runner-up in a national child-modeling competition. The 12-year-old has also released an original song online, acted in the short film My Dream and several TV series, and has an account on short-video platform Douyin that's religiously updated by her mother. "For a student of the arts, the stage is the classroom, so I feel like the more opportunities to go on camera, the better."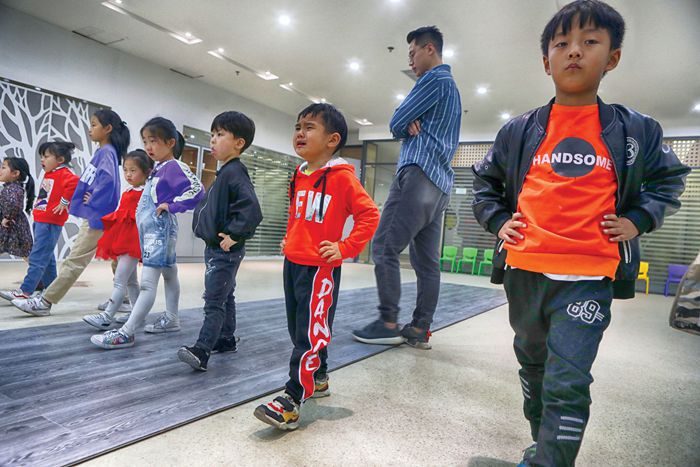 A growing industry now exists to support careers like Feifei's. According to the PRC's State Education Commission, there were over a thousand organizations in Beijing alone dedicated to "child star training" in 2014. Unlike private schools which offer traditional drawing, piano, and calligraphy classes, these organizations explicitly coach children for camera work—MVs, short films, modeling, and TV—and offer opportunities to appear on stage and in talent competitions. Many are founded by well-known stage parents or celebrities, like actor Sun Nan, and some even provide talent agency services.
Liu Wenhua, vice-director of a Shenzhen training institute, tells TWOC that his school has seen a boom in enrollment recently, though he's reluctant to provide details. Liu, who has over a decade's experience in the entertainment industry, gave several reasons for this development, including an obsession with celebrity culture and a new emphasis on arts in public schools, as China's exam-oriented system transitions toward "quality education." This concept, first brought up in 1985, aims to foster students' ability in more diverse fields, including music, art, and sports.
Pop culture also plays a role. The 2013 reality show Dad, Where Are we Going? starring celebrity dads and their kids precipitated an explosion in training schools. Hunan TV's all-child adaptation of literary classics Story of the White Snake and Dream of the Red Chamber premiered to rave reviews in 2016 and 2017, respectively, with the latter earning 77 million views on Tencent.com and a rating of 9.2 on review app Douban; copycats of other well-known works (Water Margin, Hua Mulan, The White-Hair Girl) soon appeared.
While many of these shows' casts have been praised as xiao xigu ("little drama bones," meaning junior vetaran actors), the prevalence of "pay for play" has given rise to the pejorative term xiao xizi (based on an ancient insult for vaudeville performers, who were considered less honorable than farmers or artisans) to refer to today's manufactured child stars, according to Liu.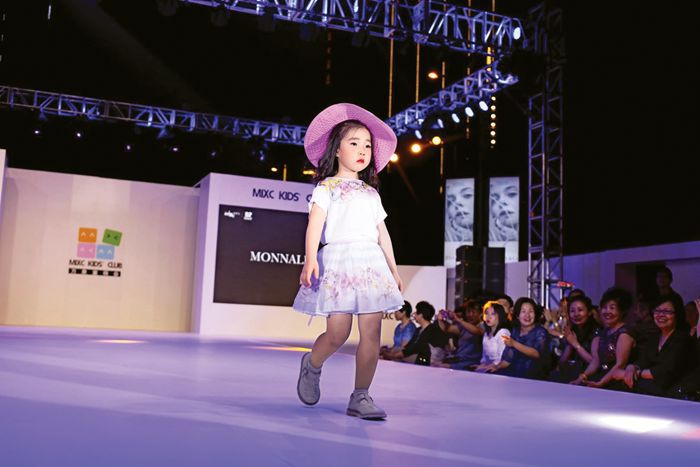 The industry is also a magnet for controversy due to under-regulation and runaway costs. According to Shenzhen trainer Ji Yiran, parents can pay 23,800 RMB in tuition fees alone for 20 two-hour classes and the chance to record two episodes of "Star Age Broadcast," a child-hosted online news show produced by her employer Times China Media and aired by Tencent (Ji says the kids still have to pass on audition). The company also produces Laugh Out Loud, an online series broadcast by iQiyi and Tencent, starring four children whose parents each pay 158,000 RMB to participate.
Starring in a music video on iQiyi, meanwhile, can cost tens of thousands for filming, costume, and makeup ("most parents do just one song," Ji admits). Chu is reluctant to discuss the exact amount he spends each year to make Duoduo a star, fearing that "the teachers will be influenced due to the Fan Bingbing incident"—a tax evasion scandal which rocked the entertainment industry last summer—but notes that some celebrity-founded training schools charge hundreds of thousands for a year's instruction. Other parents gave TWOC monthly budgets of 10,000 to 20,000 RMB.
The prevalence of paid performing opportunities has led less scrupulous companies to take advantage. In 2018, a Hunan father named He Xing sued a company that charged him 12,800 RMB to get his 9-year-old son a "top role" in an online movie, but instead gave the boy three scenes and one line. The court ordered the company to return a little over half the fees. Mr. He stated he had also spent 5,500 RMB on transportation and food during the shoot, and that the company had charged different fees according to the size of the role promised—some families paid 28,900 RMB, according to Sixth Tone.
For all the money spent, most families are arguably less interested in raising future artistes than participating in China's "competitive parenting" trend. In 2018, the 15-page CV of a 5-year-old, submitted for admissions to a preschool in Shanghai, sparked discussion about the phenomenon of "super kids"—children who excel, win awards, and pursue fame to an often absurd degree.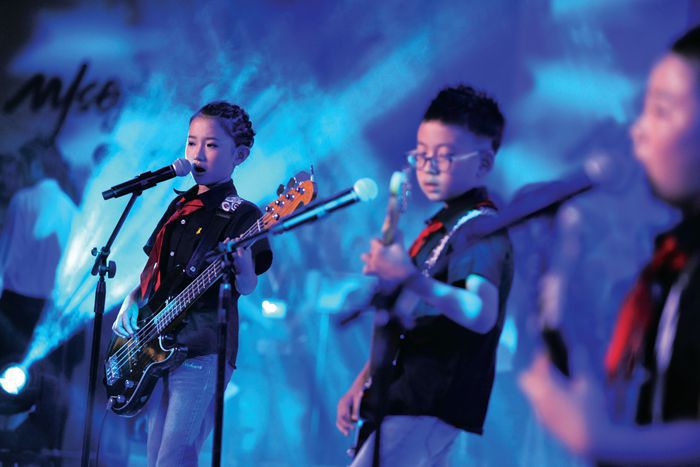 The trend is encouraged by a system that places enormous pressure on schools to offer academic courses and prepare students for standardized tests; teachers are happy to let enthusiastic parents pursue extracurricular "quality education" targets themselves. A Beijing parent told TWOC that her 8-year-old's summer homework once included "putting on a performance." She ended up getting her son to start a "band" with two other children, and play one show in a community clubhouse that the parents rented together.
"I once saw a girl sing a solo at a children's palace and was so envious," admits Yan, explaining why she encouraged her daughter to sing and model. "I hoped Feifei can be just as shining and confident." Yan blames most of the competitiveness on parents. "Children are very simple. If you ask them to sing a song on stage, they'll sing a song." According to Ji, "vanity" is a major reason why parents come to her company. "[It's because] other people's children are doing it."
It's not just about vanity projects and the remote possibility of stardom, though. Ji adds that her classes can have major benefits. "The student who made the greatest impression on me had parents who were too busy with work to spend much time with her," she tells TWOC. "She transformed from a timid girl who hid behind her mother to someone who can calmly introduce herself on stage, improvise, and get in character. Going on camera gives children opportunity to express themselves, and become more confident and independent."
"My son's EQ has improved," claims Chu. "Kids who undergo artistic training have noticeably better interpersonal skills." Yan, meanwhile, views the training as a way to make up for the emotional and artistic qualities neglected by past generations of parents and educators. "I'm afraid to sing in public because I never took any singing classes when I was a child" she says. "When I was young, I liked to draw, but my family didn't have the resources to support this dream."
Such views have drawn scorn from the likes of education expert Lan Hai, who told The Paper that many of today's child stars are really living their parents' dreams. "All parents should ask, are they doing it for the children or for themselves?" she declared, noting that some push their children into performing because they feel bad for not spending enough time with them, or think children should not be "idle."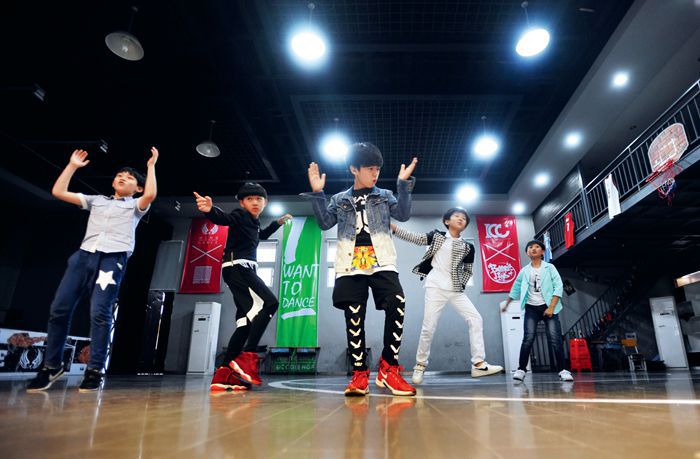 In 2016, a viral article despaired that "xizi are dominating while heroes disappointed"—that is, entertainers are paid disproportionately more than scientists. Alarm over "celebrity worship" also sounded after a 2011 China Youth & Children Research Center survey of 6,466 students in six provinces found that 68.4 percent of respondents from the third to eighth grade named singers, actors, and athletes as their heroes, compared to 2.3 percent who admired scientists.
Then there are the usual pressures and abuses that have long plagued the entertainment industry. China's most infamous child star, Beijing Olympic lip-syncer Lin Miaoke, may be an adult now, but has been criticized for, among other things, flaunting her wealth, being paid to drink with clients, and failing her audition to several prestigious film academies. Fans of Dad, Where Are We Going? have also been accused of invading the child stars' privacy and "shipping" the underage actors into pretend-romantic couples.
Chu and his wife plan to protect Duoduo by limiting his exposure, and have considered sending him to an arts school in the US when he's older. Their eventual goal is for Duoduo to take the yikao, China's admissions exams for fine and performing arts colleges, a goal that most other parents at the school don't share. "It wasn't a choice that we had in our day," Chu says.
The yikao, which tests artistic ability along with general knowledge, has long been considered an attractive alternative to the overcrowded gaokao, the National College Entrance Examination, with admission minimum as much as 35 percent lower. In recent years, though, the yikao has also exploded in popularity, with the elite Central Academy of Drama expecting an acceptance rate of 0.8 percent overall, and 0.2 percent for drama, the most popular major.
In spite of Feifei's busy schedule, says Yan, schoolwork still comes first. "We never miss school to do shoots or competitions, and Feifei takes her classes mostly during the weekend," Yan says. "As Chinese people become more affluent, it's natural for them to choose one or two artistic talents for kids to focus on."
Chu believes that the extracurricular activities are good preparation for whatever path in life the children take. "Just like school rankings publicized online, there are placements at modeling competitions, and successes and failures, which [children] learn to accept," he says. "Going on stage is like taking midterms or finals, where kids discover their strengths and weaknesses."
Plus, Yan points out, child stars may actually have an easier life than "regular" kids, given the demands of mainstream education. "In order to achieve high scores and a better future for their kids, Feifei's classmates' parents force them to spend even more time on English classes and Math Olympiad than Feifei does on the arts," Yan says, "and they don't have as much fun as she does. I feel sorry for them."
– Additional reporting by Hatty Liu
---
Tiny Fresh Meat: Inside China's Child Star Factory is a story from our issue, "China Chic." To read the entire issue, become a subscriber and receive the full magazine. Alternatively, you can purchase the digital version from the App Store.
---