Is this the end of China's brief experiment with self-service stores?
It wasn't that long ago that retail analysts were all over "smart shops"—that is, supermarkets that use facial recognition, mobile payment apps, and AI to stock, maintain and sell produce without need for human staff. The so-called New Retail was once hailed as the future, with China supposedly "set[ting] the pace for the rest of the world."
Now, two years on from the initial hype, along with the all-too-familiar "the robots are coming" doom-mongering, those who were initially more skeptical about the need for these smart shops—not to mention their profitability—are being proven largely correct. Funding has dried up, bankruptcies are on the increase, and many of the smaller chains are facing a bleak future.
Shenzhen's Buy-Fresh Go, which opened in 2017 and quickly began expanding across the city, has since seen its flagship location closed. In nearby Guangzhou, the city's own local smart chain, i-Store, has shut six of its nine stores over the last year. In Shanghai, Jian24, which opened its first staff-less shop in October 2017, began closing stores in late 2018. And it's not just the smaller, localized groups: Alibaba's rival, JD.com, has quietly cancelled plans to open 5,000 "smart shelf" stores across China.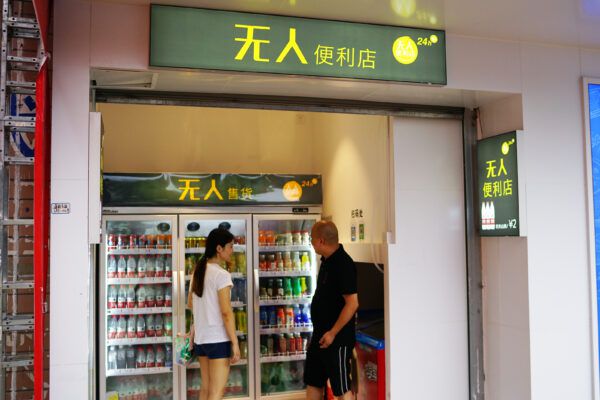 It's all a very different picture from a couple of years ago, when the likes of Alibaba (whose CEO, Jack Ma, coined "New Retail" in 2016) and JD.com were promising that digital payments and big data would ensure a bespoke shopping experience that was fast and seamless, offering rapid-fire delivery and customer convenience.
Leading the pack was Hema Xiansheng (Freshippo) which focuses on fresh food (most notably, live lobsters, which can be cooked to order on-site), offering a "wet market" experience with added tech convenience, such as conveyors belts transferring goods above shoppers' heads. Hema's app, used by 11 million customers, allows users to scan produce in-store and receive information about freshness and supply chains, and order goods delivered in half-an-hour anywhere within three-kilometers of a Hema outlet. The shop,  effectively a showroom for the app, was an example of the enticing possibilities that New Retail can offer.
But few of the competitors that followed have shown the same inkling for innovation, or balance between manpower and AI, that Hema spearheaded. There were at least 200 smart shops in China by the beginning of 2018, a business worth about 4.3 billion RMB at the time, according to IT research firm Itjuzi.com. But once the initial novelty of these smaller robo-shops wore off, the flaws began to show. To many shoppers, these smart stores are little more than glorified vending machines.
Unlike vending machines for non-perishables like candy bars and soft drinks, though, one of the "unique selling points" for staff-less shops was their ability to offer fresh goods, like boxed lunches and fruit, with reduced labor costs. The margin for perishables like these is about 50 percent and makes up a large part of the minimum 4,000 to 6,000 RMB that a typical store in Beijing or Shanghai needs to turn over daily to remain in the black, analysts say.
To stay viable, and differentiate themselves from vending machines, successful smart shops need to offer a far larger array of fresh food; one of the smarter industry newcomers, Bianlifeng, features glass-fronted cabinets with a tempting array of fresh foods. But many of the companies that opened robo-shops seemed to lack the knowledge, know-how and supply chains necessary to resupply their shops, while cutting back on manpower, according to analysts like Itjuzi.
Other issues, such as the legality and "convenience" of  cashless-only services, malfunctioning tills and entrances (and shoplifters taking advantage of malfunctioning AI systems), as well as the risk of tampered goods being introduced have also proved a major drag on growth.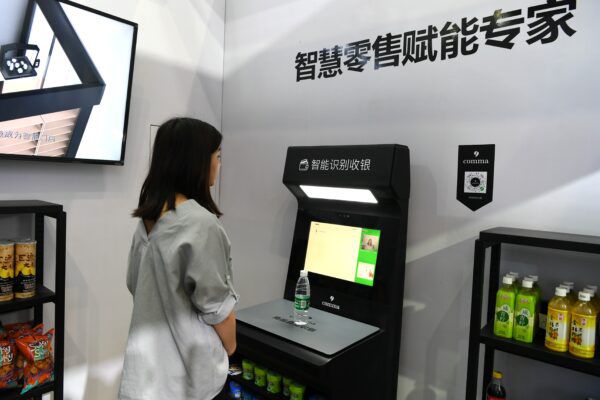 The other supposed major advantage, big data, also offered less sizzle than was hoped. Nowadays, even regular, manned convenience stores use sales data to plan which new products to introduce, eliminate dead stock, and build networks to ensure timely deliveries. But few of the investors and firms opening the recent swathe of smart shops knew how to convert their data into this kind of viable business operating system.
There's little doubt there's still a huge need for convenience stores in cities like Beijing, and many of the mom-and-pop ones are simply not up to scratch, selling only a small and tired range of unhealthy dried snacks to an increasingly more demanding market. There's no question, either, that New Retail will continue to be a buzzword for years to come. But for now, the brief boom of the small-time robo-shop seems to be over.
Cover Image from VCG
---