Take a cycling trip on the top of the world
Cheng Yingwen was six years into his 10-year mission to visit every province in China, when he discovered the digital single-lens reflex (DSLR) camera.
Now, the 37-year-old college instructor is making up for lost time, having collected 110,000 pieces of photographic equipment in the past four years. Cheng has also decided to combine hobbies, photographing scenery on the bike trips he takes during every school break—to date, he has traversed 20 provinces. "If you see a cyclist on the road with a DSLR around his neck and a folding bike under his arm, that might be me," Cheng wrote in a photography forum in 2018.
Last summer, Cheng joined forces with three fellow cyclists he met online to tackle the Qinghai-Tibet Highway—a grueling 14-day, 2,000 kilometer ride from Xining to Lhasa, with daily altitude climbs of up to 1,200 meters. Traversing plateau, desert, and the lofty Tanggula Mountain Pass, the world's highest asphalt road has become famous for attracting fed-up urbanites seeking to "give it all up" for a two-wheeled spiritual journey to Tibet.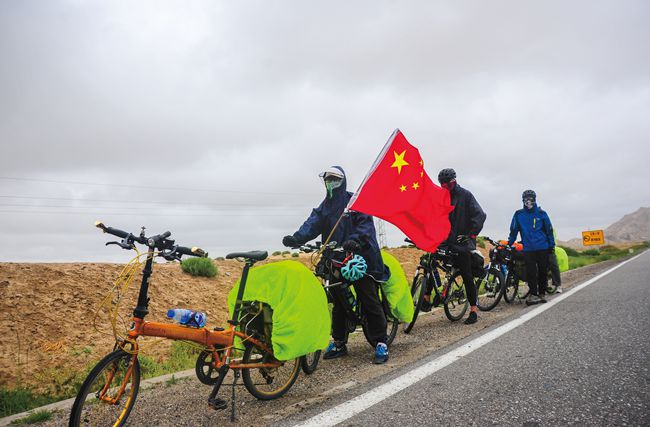 Sojourners share this well-traveled road with an eclectic cast of characters, including yaks and mountain goats, devout Buddhist pilgrims, and fellow cyclists. The latter are always ready to help with a tire-change or photo, or offer friendly encouragement to others on this high-altitude challenge.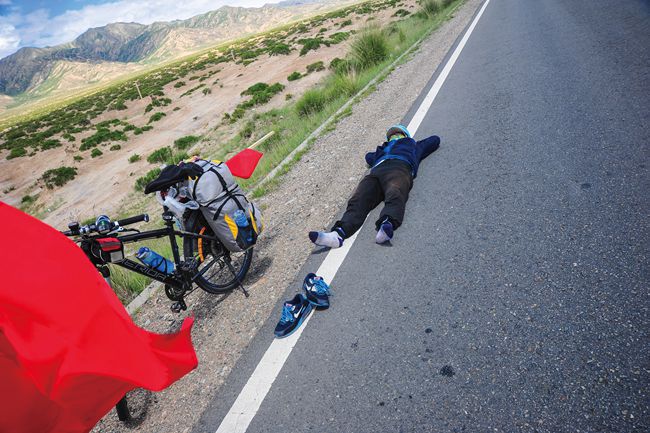 As night falls, travelers pitch tents by the roadside, bundling up for warmth as temperatures drop below 5 degrees Celsius even in summer; others check-in to one of the bare-bones roadhouses that have opened en route to accommodate the spiritualism-seeking cyclists.
When day breaks, it's time to suit up for another day of pedaling up the "World's Rooftop." Up ahead, bright prayer flags and bikers' colorful gear signal the next adventure—or the latest scenic spot for a photo op.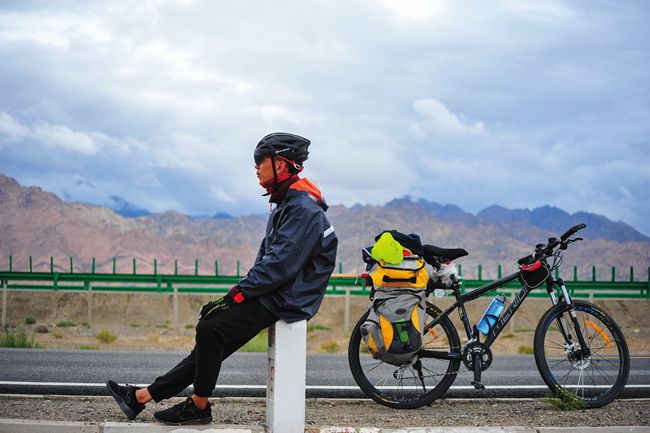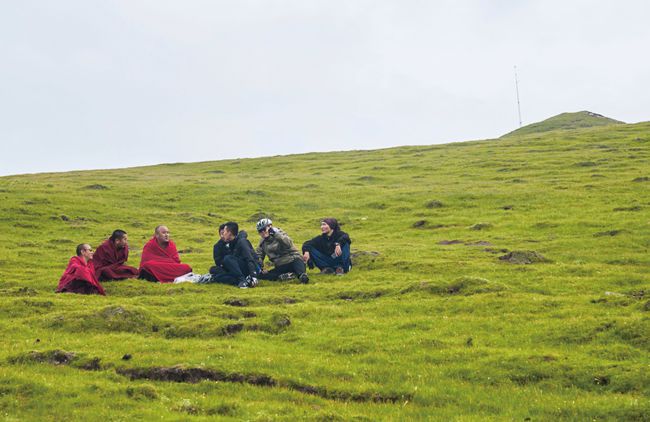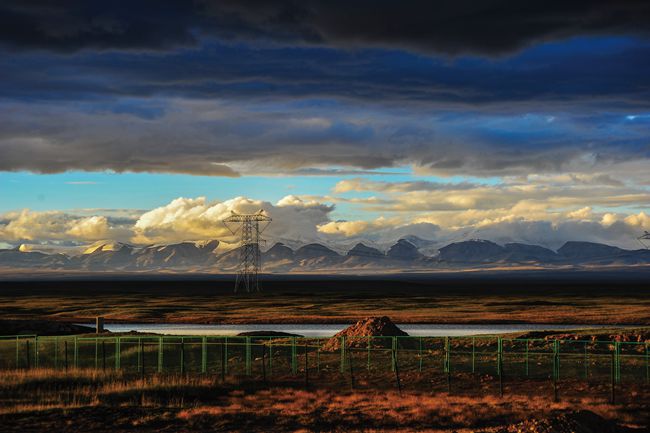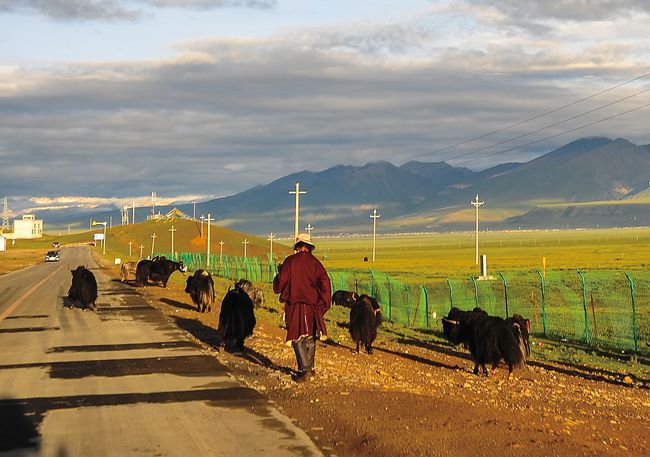 Photography by Cheng Yingwen (成英文)、
---
The High Way is a story from our issue, "Funny Business." To read the entire issue, become a subscriber and receive the full magazine. Alternatively, you can purchase the digital version from the App Store.
---