Reasons to buy Hainan: Jade Cliffs to Ocean Paradise, TWOC's new guide to China's southernmost province
Before there was Covid-19, TWOC editors, writers, and photographers spent several decadent months hiking hills and sipping coconuts on the beach on a certain island in the south of China…oh yeah, and working hard to bring you little-explored stories about Chinese surfers, maritime archeology, and lethal nuts.
Now, just in time for China to reopen for tourism, we present Hainan: Jade Cliffs to Ocean Paradise. Our latest book takes our readers to China's steamy southern frontier, which was once a backwater where disgraced politicians were exiled, but now welcomes over 76 million domestic and international tourists each year with its sunny seas and year-round balmy weather. But Hainan is more than just a vacationers' mecca: It is a fascinating province in its own right with an oft-overlooked history, an eclectic culture comprising four major ethnic groups and a sizable Southeast Asian diaspora, and colorful residents who flock from afar to make a home on the island.
Continuing the tradition we set out with our Hangzhou and Shandong books, we've made this much more than a run-of-the-mill travel guide. Here's why you should read it:
1. See a different China
Do you think of China as this?
Or this?
Hainan was settled 3,000 years ago by the indigenous Li people and incorporated into the Chinese empire in around 110 BCE, but mainland settlers never penetrated the interior until around the Tang dynasty. For those used to thinking of China as staid temples and dragon thrones, Hainan looks and feels palpably different. Today, visitors can head into the interior of Hainan island and witness the Li way of life preserved in thatched roof cottages, intricate brocade weaving, and the (sometimes dark) tradition of face tattooing.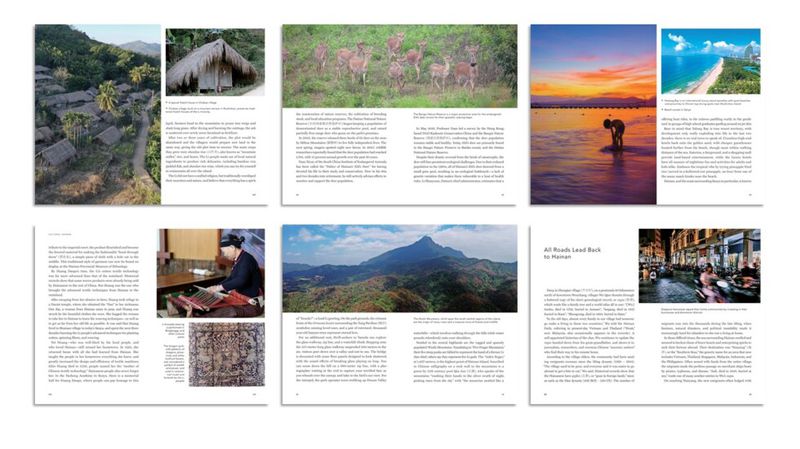 The province maintains strong connections with overseas Chinese communities around the world, and has been strongly influenced by "returned" emigrants who left their mark on the island's food and architecture, as well as its unique coffee-drinking tradition.  
Hainan is also a nature's paradise with rainforests, the towering Wuzhi Mountain, ecological reserves hosting endangered Hainan gibbon and Eld's deer, clear ocean waters, and other unspoiled destinations off the beaten path.
2. The Who's Who of Hainan
Did you know that the most important meal in small-town Hainan is afternoon tea, where you can sit and chitchat with the locals for hours? Have you ever heard overseas Chinese tell of how they put down roots in Hainan in the arduous 1960s, both for their families and their coffee beans? And how about the passion of turtle conservationists, village historians, surfing champions, sunken ship experts, and fishing families that spend their entire lives on the water?
In researching for this book, our writers not only visited the ordinary tourist circuit, but got up close with the people who call the island home through interviews, profiles, and conversations with Hainanese old and new.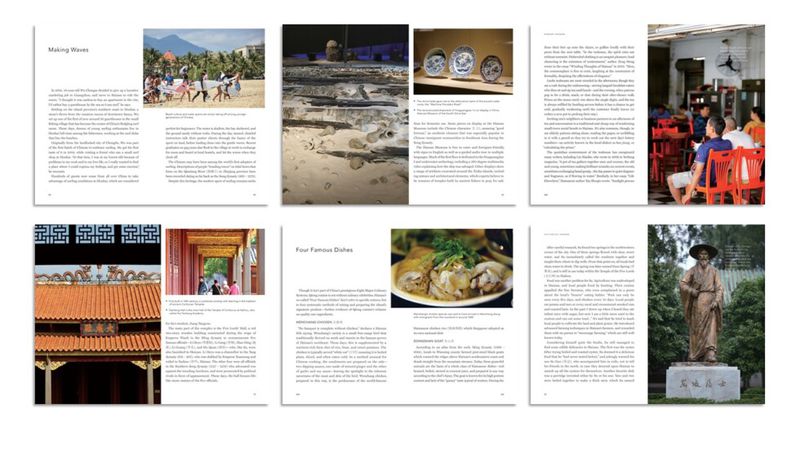 3. Sumptuous writing and visuals
Hand-drawn maps, stunning aerial photographs, and turns of phrase from well-known Chinese writers who can appealingly portray tea-swilling men in under-vests as a "divine existence" that "passes in quiet elegance and fragrance, as if flowing in water."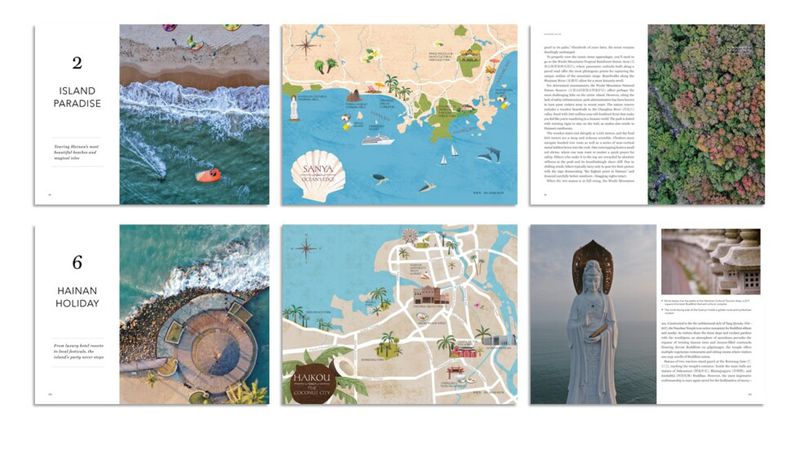 4. Tools for talking about your travels
What's a TWOC publication without a language guide? Our magazine's ever-useful "On the Character" and "Chinese You Need" segments are recreated in the book to help you find your way around the island and talk intelligently about what you've seen.
5. Peek into the future
Hainan has never been afraid to try new things, whether it's becoming China's latest Free Trade Zone, hosting top experts in Maritime Silk Road shipwrecks, providing visa-free entry to passport-holders from 59 countries, or promoting new sports like diving and yachting. We chart Hainan's efforts to make its name in the world—and hope it has at least made an impression on you.
---