Produce Pandas, a new boy band with facial hair and broad waistlines, challenge conventions and win LGBT hearts
Youth With You, iQIYI's new series of its idol talent show, has got off to a big start: Rather than the baby-faced and lanky "little fresh meat" (小鲜肉 xiǎoxiānròu) that dominate the Mandopop scene, headlines were stolen by the portly boy band Produce Pandas.
Although their members' bellies bulge out of their tracksuits during their more vigorous gyrations, the band's infectious energy and professional moves have seduced judges and the studio audience alike.
It was the first time males with their type of physique have been seen in the K-pop genre, so many were misled by first impressions. "I'd like to apologize," said Lisa, member of the K-pop band Blackpink and a dance mentor on the show. "I was concerned, when I first saw them, about whether they would be able to dance to the beat and the like; but later on every one of them was flying."
Sporting beards and averaging 100 kilograms per member, Produce Pandas sparked an outpouring of support on Douyin and Weibo, with users simultaneously gushing on their cuteness and declaring how looks shouldn't matter if you're dedicated to following your dreams. "They have a kind of spirit that transcends worldly aesthetics, and inspires others," commented one user on short-video app Douyin.
The band members are unorthodox in ways other than weight. Eschewing the usual gauntlet of dance training schools, the five young men—Chen Dingding, Cui Yunfeng, Qi Ha, Shiqi Jun, and Ka Si—had varying career paths prior to stardom, including modeling plus-sized clothes, refining petroleum, computer programming, and customer service for Amazon; all the while practicing dance in their spare time.
They are also starting late for their genre: Formed in 2020, the band has an average age is 27, whereas most other male idols have already made it much earlier. Members of the roaringly popular group TFBoys have an average age of 20, while Nine Percent's average age is 22.
Produce Pandas also seems to be winning over young men in the LGBT community, in contrast to the mostly female fanbase of other boy bands. "It represents an improvement in attitudes towards homosexuality in China," says Liu Ziming, a Beijing-based member of the LGBT community.
According to Liu, the Pandas fit a standard that the gay community finds attractive—their beards, glasses, and larger physique are "a typical gay look in China." Beneath the band's videos on Weibo, there are comments referring to the five as "0," a slang term among gay men for being sexually submissive. LGBT fans deem Produce Pandas to be in the "Bear Zone," with "bear" being a slang term for gay men who are built on the bigger side as well as a reference to the "panda" in their name.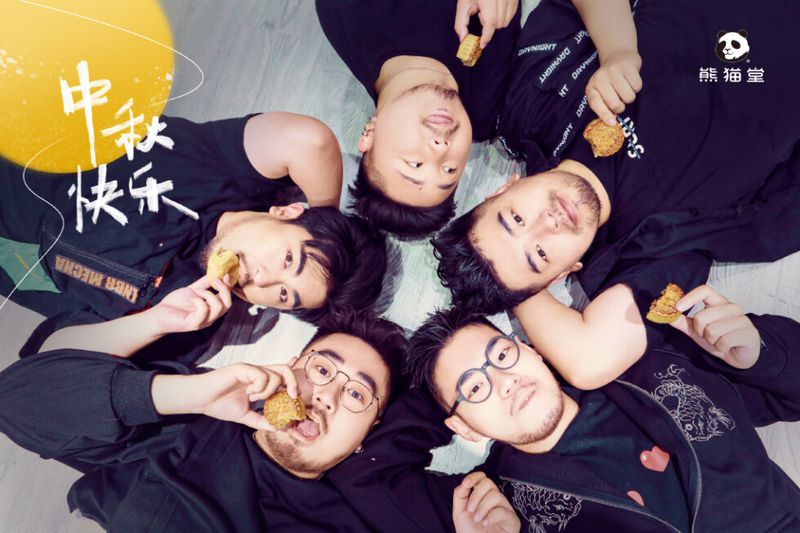 The band is tapping into a desire of some audiences for more relatable, "real" idols. According to EntGroup, an entertainment industry research firm, Chinese audiences have been edging away from untouchable, perfect, and self-made idols since the late 2010s. Instead, they seek empathy and the sense of accomplishment that comes with following underdog idols' journeys to the top. Liu also suspects it makes marketing sense for Youth With You to package Produce Panda as more down-to-earth in order to "broaden their viewer base so that more people will watch [the show]."
Young Luo, an agent at DMDF Entertainment, told the South China Morning Post that the band members were selected out of 300 "chubby" candidates back in 2018 because they wanted to "break stereotypes and the industrial-factory standard on what an idol group should look and act like," and form "an idol group that could be role models for ordinary people."
The show may also be banking on the feel-good factor for audiences who enjoy watching underdogs achieve their dreams. "I'm proud of them," Dong Zeyang, a 25-year-old male fan, tells TWOC. "They're showing people you can be an unconventional boy band and still be successful."
The band has played up its everyday image. Moving away from the usual themes of sex and love, they perform songs like "Hot Hot Hot," which relates the joy of having Sichuan hot pot with friends. They regularly post videos showing their down-to-earth lifestyle: sleeping in steel-framed bunk beds in a tiny dorm room, pasting Polaroids of their social life on a notice board by their door, and loading their recording equipment and instruments onto their van themselves.
But not everyone is won over. Li Kexin, a 24-year old postgraduate student at Beijing's University of International Business and Economics, calls the Pandas an "eyesore" and "greasy" (油腻, yóunì)—a term used to describe men who come across as creepy or insincere. "Why should I spend time watching people who are ordinary looking? We can see such people everywhere in our life," Li tells TWOC.
But it's also easy to earn audience sympathy when there are many Li Kexins out there. "After we posted our dance videos on the internet, a lot of people commented on it and said it was greasy and we shouldn't be dancing," said band member Chen Dingding after the band's performance on the show, "but we're fat and have a bigger heart so we don't care. Youth is about doing what we love to do."
It's also unclear whether the Pandas will find mainstream success after the show ends. "The homosexual community is by its nature a smaller group," says Liu, speculating their fan base will always be alternative. The criticism of viewers like Li is echoed on Weibo–"Has the threshold for talent shows gotten so low?" one comment reads.
Other unconventional entertainers have seen mixed success after their initial burst of fame. In 2018, trainee idol Wang Ju made it to the final elimination round of Produce 101, despite netizens attacking her for having darker skin and a chunkier figure than other competitors. But her only single to date "Te Quiero," was panned after release seven months after the show, earning many one-star ratings on review site Douban and comments accusing it of ripping off "Havana" by Camila Cabello. Wang has not made it onto Weibo's the list of top 100 idols, despite her following of 10 million users on the site.
But for Produce Pandas, being big in China might not be a problem. Agent Young Luo told the SCMP that their target audience was the whole of Asia: The band has been shipped off to record songs in Thailand and Bali, while in Japan its songs topped the Mandopop category on iTunes last year. Perhaps if China isn't ready for a change of scene, pop fans elsewhere are.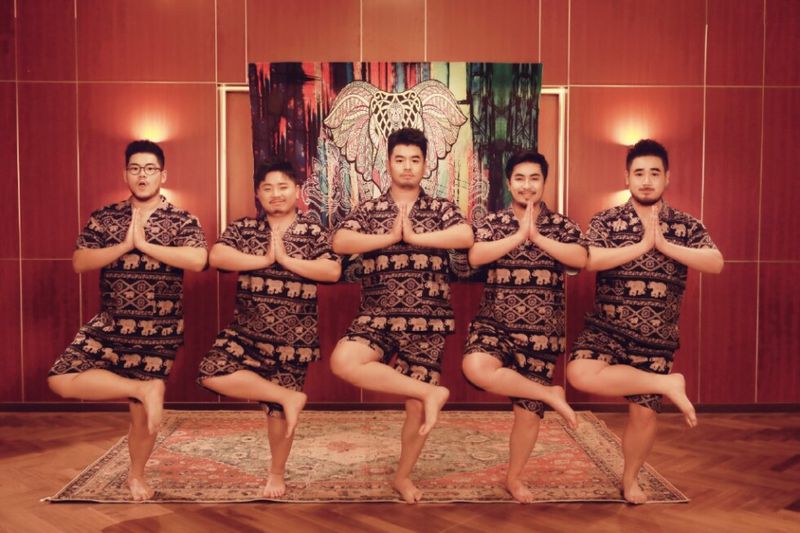 Some names have been changed at interviewees' request.
Cover image from Weibo
---