There's a snap and crackle in the air, when the popcorn man is in town
It's a collective childhood memory shared by the post-80s generation—when the popcorn vendor arrives in the neighborhood and fires up his machine by the street. Everyone rushes home to fetch a bowl of rice or corn. Meanwhile, the vendor starts slow-rolling his popcorn machine over the fire—a black, metal, dangerous-looking vessel. A few minutes later, as a crowd watches nervously, a "ka-boom!" announces the arrival of sweet-smelling popcorn. Popcorn-making used to be a thrilling spectacle, not like today's fast-food version involving microwaves and commercial breaks. With street vendors fast becoming a thing of the past, and a new generation developing more diverse snacking habits, is there still a place for popcorn made the old-school way?
In 2013, Discovery Channel's "Mythbusters" set out to find the quickest way to make popcorn, and imported a Chinese machine, which they referred to as "mysterious Oriental ordnance." Video footage of the show's host wearing a bomb-proof suit, letting the popcorn explode all over the room instead of into a bag, was widely mocked in China. "Their methods are all wrong," tutted one viewer on Youku.com. Another commented: "Is there seriously the need to wear a bomb suit? It's an insult to the memories of the Chinese people." Still, other commentators were glad to be reminded of one of their favorite childhood activities.
The "ordnance" essentially is a pressure vessel with a barometer. The device is rotated over a high heat until the pressure reaches one mega-pascal, and lifted to open, with the container mouth attached to a bag or basket. The moment the pressure is released, the grain pops and bursts out of the cooker.
In the Wuchang district of Hangzhou, photographer Zhang Demeng came upon this popcorn vendor who has stuck to the traditional style. The vendor said that he does not have a fixed location in the city, and drifts from spot to spot. In the office buildings and construction sites that now populate his beat, though, he does not get many customers. Perhaps in the near future, for him too, the memory may be all that is left.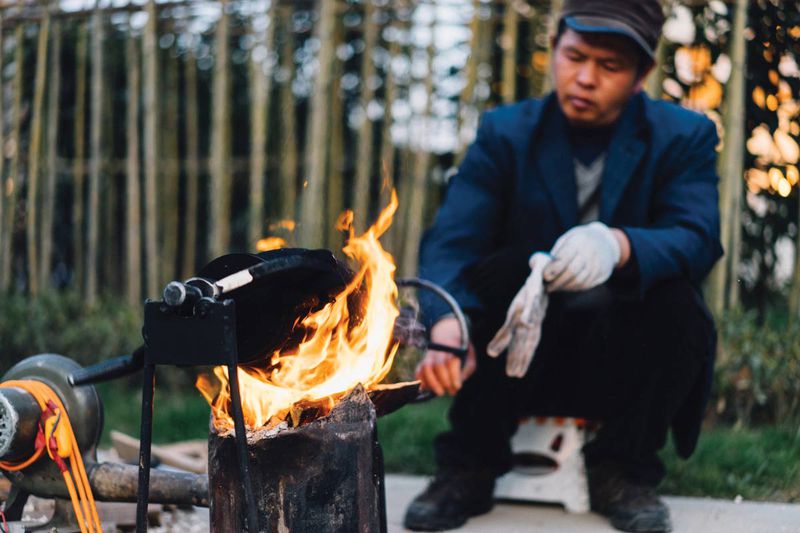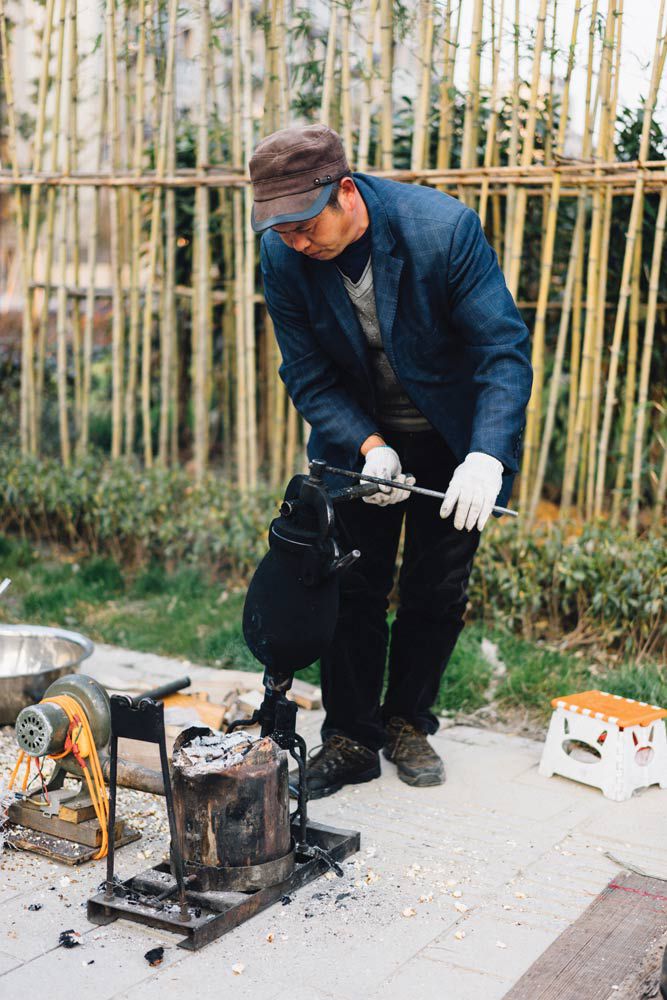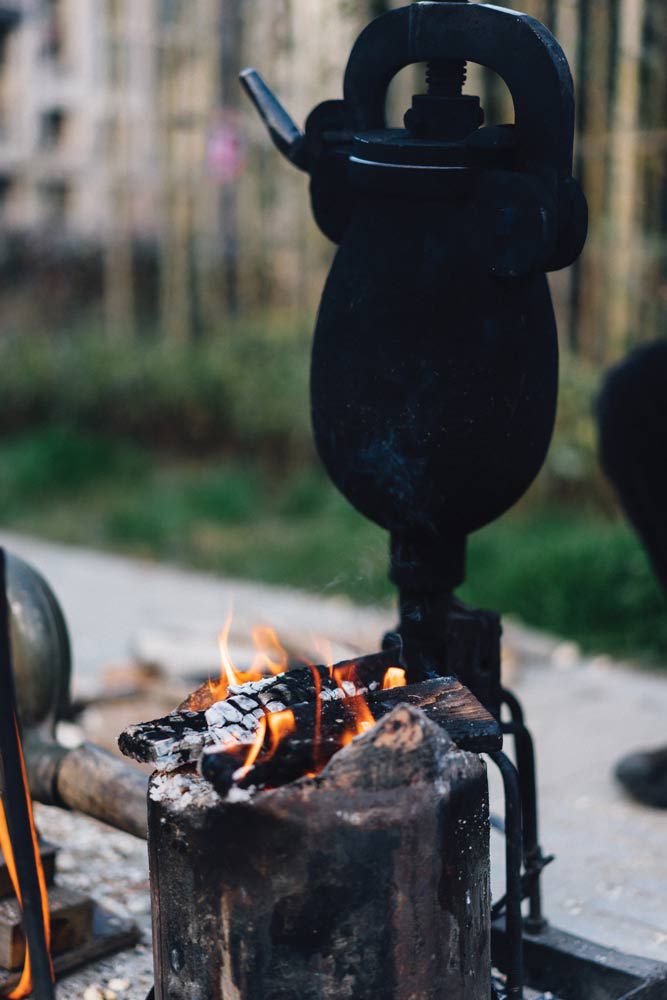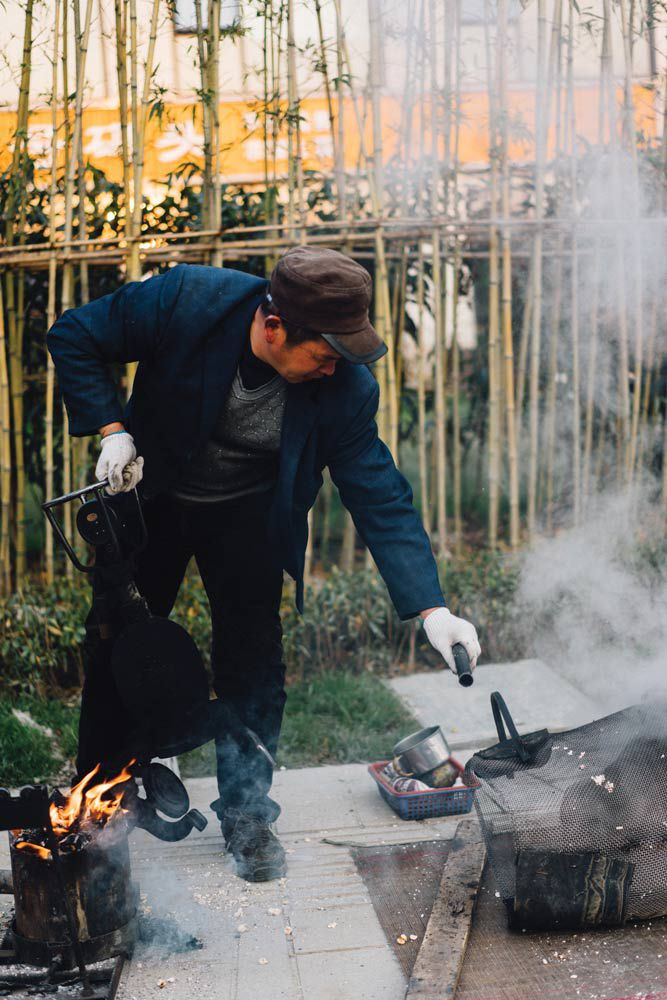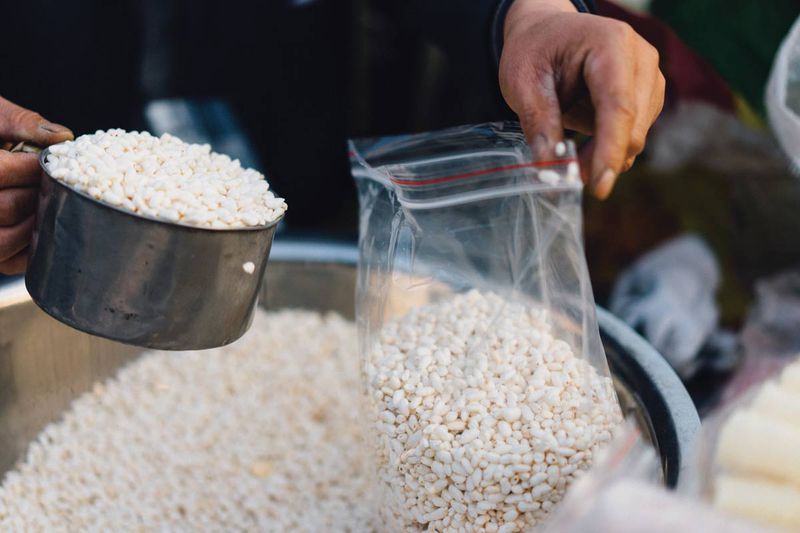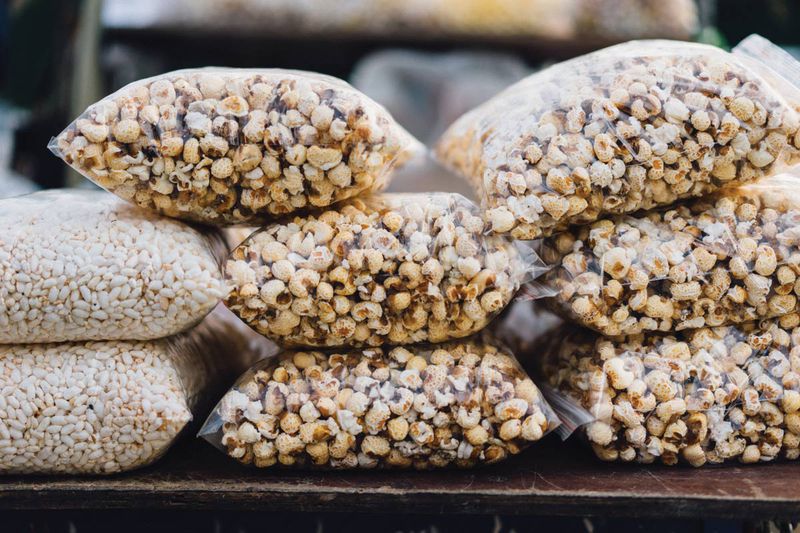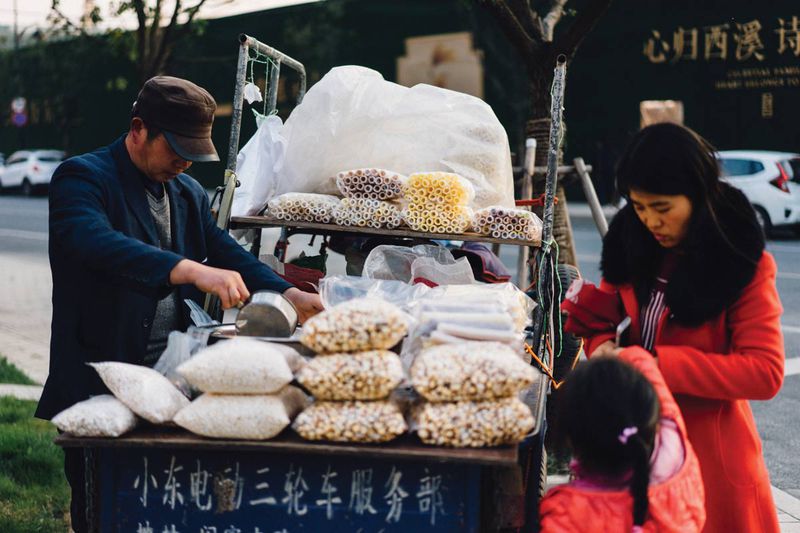 Photography by Zhang Demeng  (张德萌)
---
Pop Culture is a story from our issue, "Fast Forward." To read the entire issue, become a subscriber and receive the full magazine. Alternatively, you can purchase the digital version from the App Store.
---