Hunan TV's reality shows spark debate on helicopter parents, stifled teens (and adults)
It's an open secret that some of the best known Chinese TV in recent years were copies of Korean shows. When Hunan TV released its new show, My Little One (《我家那小子》), viewers pointed out suspicious similarities to South Korea's The Mischievous Child in My Family—but this early controversy has since been eclipsed by another, this time of a definitely Chinese character.
The show's concept is to invite the mothers or senior relatives of minor male celebrities to comment on the lifestyle of their single sons/junior relatives living alone in the big city. Its recent virality, though, was probably single-handedly caused by the 71-year-old mother of 39-year-old actor Zhu Yuchen. Both mother and son have now left the show, amid viewers' observations on the "unbearable" mother's love that they displayed.
What might have given people that impression? Here's a segment from the show: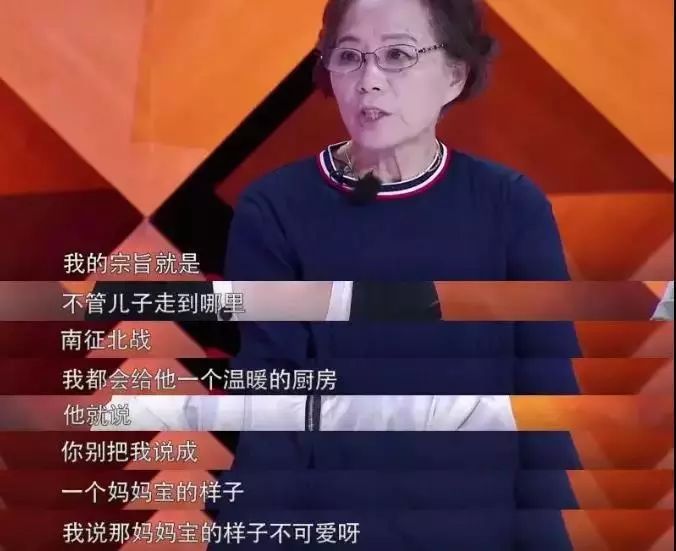 According to Zhu, when his mother came to visit him in Beijing, he cooked her a tasty meal. However, this made her decide to move in with him, because he clearly must have been suffering if he had to cook for himself. Since then, Ms. Zhu has accompanied her actor son to all of his shoots, taking along kitchen equipment needed to cook his meals. For the last 10 years, she has gotten up at 4 a.m. every day to prepare pear juice for her son.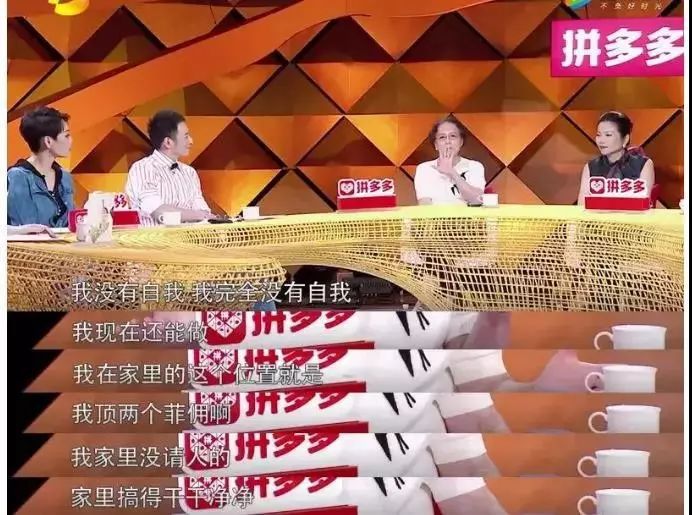 Ms. Zhu also takes care to intervene in Zhu's other relationships: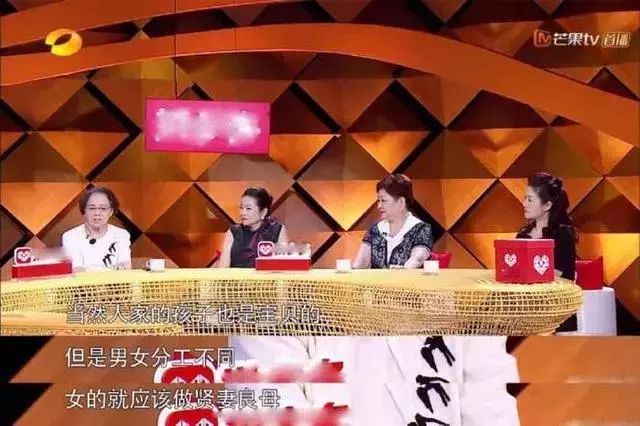 What do virtuous wives and good mothers do? Naturally, according to Ms. Zhu, they get up at 4 a.m. to make juice, cook all three meals, and do the chores of two exploited domestic workers. Though feminine accomplishments may not have seemed out of place 100 years ago, it's fallen somewhat out of fashion for today's mothers-in-law to demand these of their sons' wives ("female virtue schools" notwithstanding). The show then dropped the bombshell that Zhu's older sister was still single because her mother's requirements have made her fear marriage and motherhood.
Though Zhu does not agree with everything his mother says, he tells the audience that she doesn't listen to his protests and he "doesn't dare" hurt her. Now, ask netizens, is it any wonder he's still single?

Then again, Zhu and his mother are from a different era, so today's "post-80s" and "post-90s" parents will break the cycle, right? Wrong! As shown by another recent Hunan TV production, Teenager Said 2018 (《少年说2018》), it's even more common for schoolchildren experience this type of love (or control) from their parents.
Resembling two viral Japanese shows Youth's Opinions (《未成年的主张》) and Rooftop Confession (《屋顶告白大会》), both broadcast last year, Teenager Said 2018 takes cameras into 12 schools around the country and provides primary and middle students there a platform to "courageously" shout out their true feelings to their families, teachers, classmates, and friends.
In contrast to the Japanese versions, which mostly showed with romantic confessions, this program had an impressive number of complaints from students about their parents.
Eighth-grade student Luo Junjie (罗俊杰), for example, pleaded to his mother not to ask him eat apples and hard-boiled eggs anymore: He had one apple a day for six years in primary school, and one egg per day for a year-and-half of middle school, as his mother believes that these foods are good for his health and his looks. Fortunately for Luo, his mother was later shown to give in.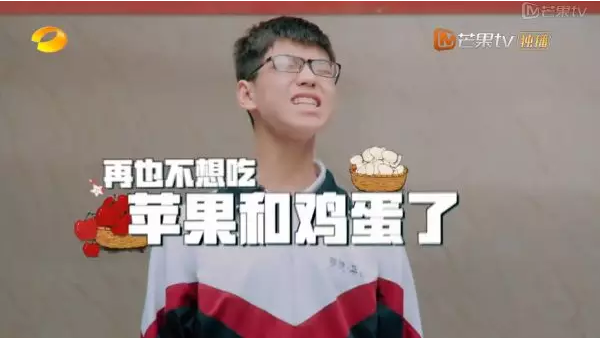 Another eighth-grader Peng Guanjie (彭莞杰), expressed her passion for dance, and complained that her mother made her quit because her grades declined a little. Peng's mother responded that Peng could resume classes if she ranked in the top 100 of her class. After some bargaining, Peng's mother agreed to compromise, asking Peng to stay in the top 150.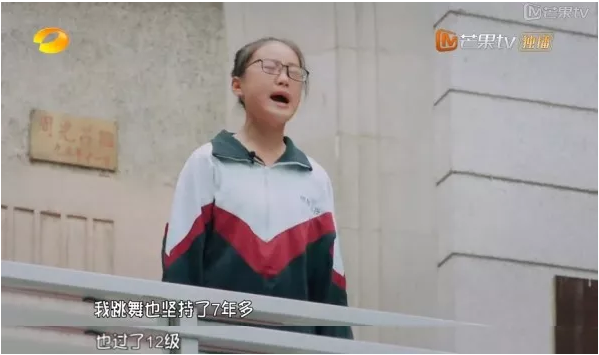 Seventh-grader Yuan Jingyi (袁璟颐), though, was not so lucky. According to Yuan, her mother has always compared her with her best friend, a straight-A  student, and she hoped her mother could appreciate her efforts and encourage her more instead of only focusing on her weak points. Though Yuan's wish and intelligent delivery resonated with both the hosts and other students on the show, Yuan's mother just gave her another lecture, emphasizing how Yuan should pay more attention to study habits and methods in school, and must be discouraged so she doesn't get lazy.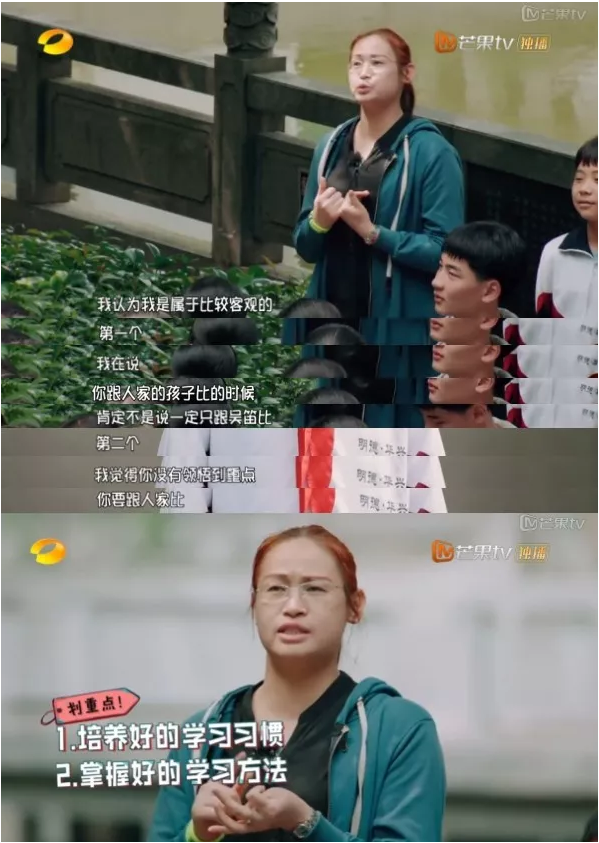 One netizen, comparing the Japanese and Chinese versions of the show, summarized: "Youth's Confession: Youth is wonderful; Teenager Said 2018: I can't wait to grow up" (except, as Ms. Zhu has shown, even that might not change matters).
These recent shows have inspired intense debate on Chinese helicopter parenting, with some netizens expressing surprise that the problem was even more serious than they'd imagined—that is, even celebrities and the younger generations aren't immune to parents who make decisions for them in the name of love. As children developed their own personalities and judgment, mainstream media is urging parents to respect children and communicate with them instead of "morally kidnapping" them with the traditional virtue filial piety.
---