More Singles Day records, "Boys Day," Kris Wu accused of farming, and principal caught mining—it's Viral Week
Viral Week is our weekly round-up of the weekend's trending memes, tracking the rumors, humor, and gossip that Chinese netizens are chatting about. It's like never having to think about Singles Day again for another year.
This week, boys get a day, a thrifty principal mines ethereum, a rapper is accused of click-farming, and parents refuse to tutor. But first…
Singular records
China's biggest shopping holiday has unleashed its usual record-breaking stats. Transactions on Tmall reached 10 billion RMB the first 2 minutes and 5 seconds of November 11, and had broken last year's sales total for the entire day by 15:49 p.m. But this wasn't the only madness that went on Sunday:
The National Museum's Tmall shop sold a reproduction vase at 120,000 RMB to a buyer, who according to Alibaba is located in the US
New carriages reserved for Singles Day packages on Fuxing high-speed trains between Beijing and Changsha can transport 50,000 tons of products per trip
Pictures are circulating of China's "courier army" lined up for work before midnight on November 10, ready to face the onslaught of packages (1.35 billion sent out just on November 11, according to the State Post Bureau)
Speaking of couriers, they are the subject of 11.11, a new documentary by artist Cao Fei which was filmed during Singles Day last year and saw its first domestic screening in Beijing on November 10
Every boy gets his day
The students on Chinese college campuses haven't forgotten, though, that Singles Day was technically meant for the celibate. This year, they're attempting to start a new tradition of honoring China's vast hordes of single men with an annual "Boys' Day" on November 12.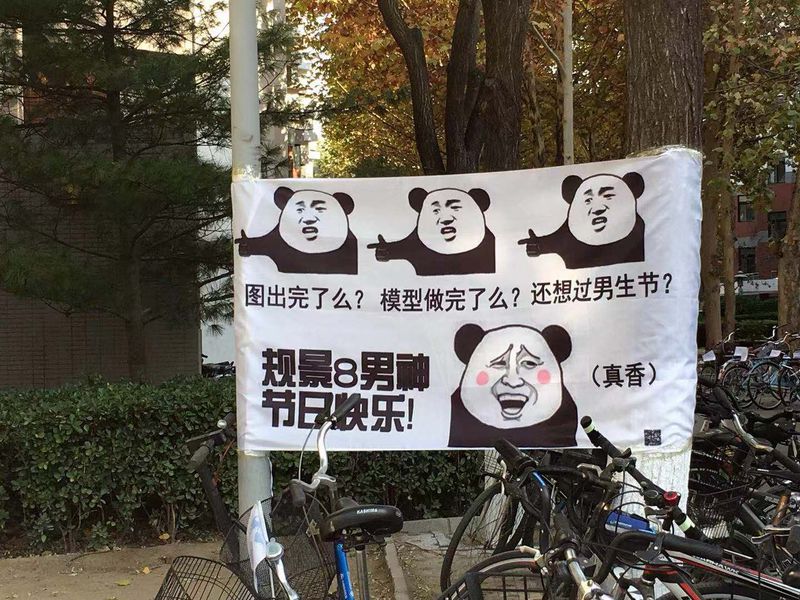 Crypto-principal
The Chinese may be known for creative ways of being frugal, but Lei Hua, principal of a high school in Chenzhou, Hunan province, may have taken it too far: He was fired last week for running his own ethereum mining "lab" on school facilities.
The enterprising educator had started mining in his own home over a year ago, but hated how much it cost him in electricity. His solution? Place the eight machines he bought in the school computer lab, and bill the 14,700 RMB as a school expense (a ninth machine and 2,444 RMB electric bill were the work of vice-principal Wang Zhipeng, who was inspired by Lei to join the plot).
Authorities investigated after other teachers complained of increased electricity costs (which Lei blamed on the heating and air-conditioning), slow internet, and strange noises in the school building at night. Both Lei and Wang have received warnings from the police and the Party, respectively, for misusing public resources and creating fire hazards.
Kris who?
Diss-magnet pop star Kris Wu has instigated a war between Chinese and American fans, as seven songs from his new album, Antares, reached the Top 10 on Worldwide iTunes Song Chart, above the tunes of award-winning singers such as Lady Gaga and Ariana Grande.
American netizens who had never heard of Wu cried foul, and Grande's manager, Scooter Braun, accused the Chinese-Canadian rapper of employing "click farms" in a now-deleted tweet. In response, Wu's fans complained about racial discrimination and continued their support.
Inconsistencies between the rankings on iTunes, Billboard, and Spotify, though, didn't help Wu's case, and his songs have since plummeted out of iTunes's Top 100. According to Billboard, as of on November 8, Wu's iTunes performance was under review, though no clear conclusion has been offered. Chinese media also questioned whether overenthusiastic fans were on a campaign to help inflate their idols' sales.
No homework for parents
WeChat's "Moments' saw a tongue-in-cheek "child-selling" epidemic last week, sparked by a father's offer to pay for an apartment, a car, a wedding ceremony, and other betrothal gifts to his daughter's future in-laws—a reversal of the traditional gender roles—if they only could take the primary-schooler away and supervise her homework.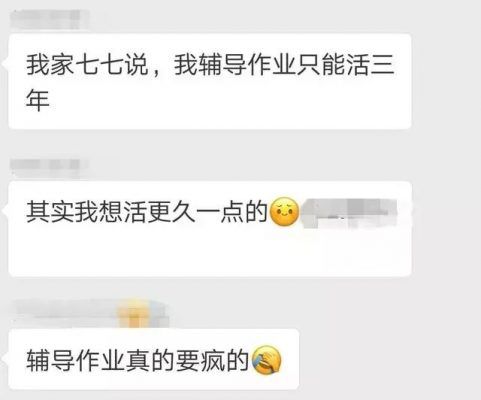 There is documented pressure on parents to help with homework, develop extracurricular interests, and provide "cultural enrichment" for their children in China's cutthroat education system. The father's announcement inspired similar posts in which parents complained of spending three to four hours per night mentoring their children's studies. On October 29, a mother in Nanjing developed an acute cerebral infarction after tutoring her uncooperative daughter until 10:30 p.m.
---