Xiaohongshu is a social e-commerce app worth billions—but can it monetize its trend-setting reputation?
The Chinese spend an average of 102 minutes each day browsing e-commerce sites, the longest in the world. On social media, they lag, but still clock in at a respectable 25th place worldwide—exactly two hours per day, and one minute behind the US.
It was only a matter of time before someone tried to combine the two trends.
Founded in 2013, Shanghai-based "social commerce" app Xiaohongshu ("Little Red Book") has had a very good year. It had always been a relatively popular platform for buying foreign brands, a hipper alternative to using overseas "purchasing agents" (daigou) via Taobao or WeChat. In 2018, however, Xiaohongshu raised a total of 300 million USD in funding from backers such as Alibaba and Tencent, and grew its users by 40 percent to a total of 100 million, which include celebrities such as Jing Tian, Fan Bingbing, and the cast of reality show Idol Producer.
Digital marketing expert Miranda Tan has attributed Xiaohongshu's meteoric success to its "uniquely Chinese" characteristics. "Its appeal might be difficult for people unfamiliar with Chinese society and culture to understand," she wrote for Jing Daily in 2017. As in the case of another Chinese start-up with no clear overseas equivalent, the IMDB-Myspace-Goodreads hybrid Douban, tech writers from outside China have resorted to unwieldy comparisons to try to encapsulate all of Xiaohongshu's functions—the app has been called a combination of Pinterest, Instagram, and, of course, Taobao.
The app works like an online diary or scrapbook, on which users can share photos and write reviews about different products they've discovered, foods they've sampled, their travels, or leisure activities. Where it differs from a run-of-the-mill Pinterest board is the ability not only to browse, "like," or "pin" items from other users' feeds, but buy them directly through the app. "In China, [social media platforms] get to monetization much faster than the West," Xiaohongshu's co-founder, Charlwin Mao, told Wired in 2016.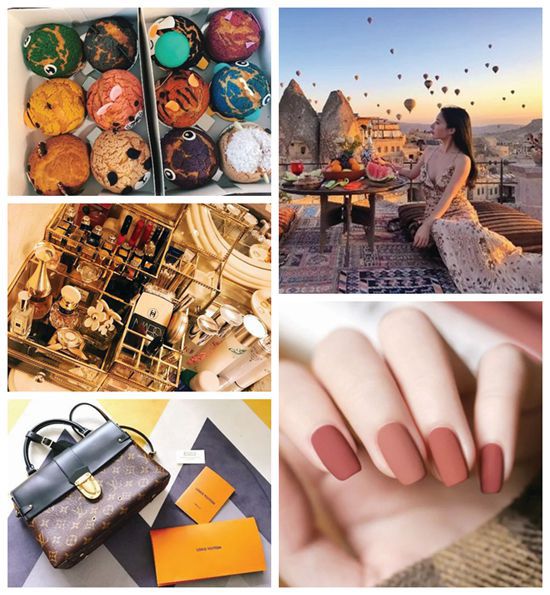 In Mao's case, that process took just a little over six months. In December 2013, Mao, an "overseas returnee" from Stanford, noticed that Chinese tourists were fond of shopping abroad, and launched a simple social app to help travelers share their finds. Soon, though, he noticed that many users who signed up had no plans to travel, but merely wanted to use the platform to find daigou.
By July, Mao's team had decided to cut out the middleman and source the products directly, eventually establishing partnerships with overseas brands like Vivienne Westwood and Japanese skincare company SK-II. The company has given conflicting explanations for its name (it prefers to be known as RED in English): Mao claims that "red" is slang for a popular or viral product in Chinese, and denies any connection with The Quotations of Chairman Mao, known as the "Little Red Book" in the West, but "Red Treasure Book" (红宝书) in Chinese. (Moreover, a spokesperson told the Wall Street Journal in 2015, "Our users are mostly young people born in the post-80s and post-90s generation who will not make that kind of connection.")
Today, the majority of Xiaohongshu users are under 30, and around 80 percent are female, though the app has been trying to attract male users with athletic products. Direct purchases from abroad still form one of the core functions of Xiaohongshu, with cosmetics being the most popular product category, followed by nutritional supplements and luxury goods.
Increasingly, though, domestic products are trying to establish themselves on the app, as Xiaohongshu absorbs the functions of travel or dining apps like Mafengwo or Dianping; small businesses, from wedding planners to indie bakeries, are trying to leverage its reputation for creating viral trends (wanghong). "I've never shopped on there, but I use Xiaohongshu to discover exhibits, travel destinations, and food recommendations," says Meng Ran, a user in her early 20s.
Famously, in 2017, Xiaohongshu's third annual June 6 Anniversary Sale saw sales of over 100 million RMB in two hours. Company vice-president Lou Yilin claimed that a Panasonic hair dryer sold more in one day than in one month on another "major e-commerce platform" (implied to be Alibaba's Tmall). The app has been credited with starting recent manias for fish maw (a nutritional supplement), brown-sugar milk tea, Idol Producer, and vacationing in Turkey. Company history records boast that, in the first half of 2015, Xiaohongshu's sales volume exceeded 200 million RMB "under conditions of zero advertising."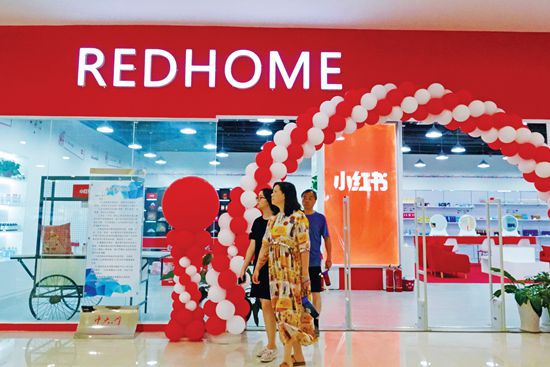 Instead, the company's sales model relies on its celebrity influencers and other top users—called "key opinion leaders," or KOLs—to promote products by word-of-mouth to their millions of followers, who, in turn, add more value to the product every time they comment, curate, and share. The latter may actually be becoming more influential, due to cyclical concerns over Chinese product quality and crooked endorsements. "Xiaohongshu is very commercialized, and all the endorsements by KOLs are paid, so the product's trustworthiness is not high," claims Liu Xiaoying, a photographer in her 30s who occasionally promotes her studio on the app.
By comparison, 19-year-old Zhao Tiange finds ordinary user reviews more believable on Xiaohongshu than on other sites. "There are both good and bad reviews, and they include photos and a detailed write-up, so you can tell they've put some thought into it, instead of posting fake reviews or reviewing in bulk, [as] on Taobao," she says.
Reviews also contribute to another aspect of Xiaohongshu's success—peer pressure. In a 2017 survey by Greenpeace, 82 percent of respondents from first and second-tier cities stated they based their fashion decisions on what they see others wear; 72 percent admitted that social media influenced their shopping decisions, and 49 percent paid attention to celebrity endorsements.
For these reasons, some experts believe Xiaohongshu should still be classified as primarily a social media app, rather than e-commerce. "Without the social app, the e-commerce is nothing," claimed branding expert Miro Li at a TechNode event dedicated to Xiaohongshu in Beijing in September. In contrast to networking features on e-commerce sites—such as Taobao's underused "Spaces," where users could share photos and answer questions about their purchases—Xiaohongshu's brand identity fosters a much tighter community, one that even goes by the nickname "Little Sweet Potatoes" (小红薯, a homonym of Xiaohongshu).
"Xiaohongshu simply gives me a better feeling compared to Taobao," declares Zhao. "Everyone on there is a regular person, and in the comment sections, it's not like talking to a customer service representative, but more intimate. It makes you want to believe that the product is good."
Yet an over-emphasis on social networking has its downsides. Li observed that Xiaohongshu still struggles to monetize its viral marketing prowess, as many simply use the app to browse, before buying the product elsewhere. Zhao, in spite of her professed trust in fellow "Potatoes," is still suspicious of the company's sourcing practices, compared to more mainstream sites. "I heard there are knockoffs on Xiaohongshu, so I've never bought anything there," she admits. "I get their recommendations, then go to the flagship store on Taobao."
Perhaps in an effort to level the playing field, Xiaohongshu has jumped headlong into the offline "new retail" arena. In June, it opened REDhome, a cashless boutique that competes with Taobao and JD.com's new brick-and-mortar stores. With its studio lighting and slick red-and-white color scheme, the Shanghai store has quickly become a favorite photo backdrop among the Sweet Potatoes.
"It's Shanghai's photography mecca," reads the top review for REDhome on Xiaohongshu. "Even selfies look like movies here." There's no mention of anything that the reviewer bought.
---
Seeing Red is a story from our issue, "Curiosities and Quests." To read the entire issue, become a subscriber and receive the full magazine. Alternatively, you can purchase the digital version from the App Store.
---