Octopus revenge, hot toothpaste, helicopter dads, and gaming for peace—it's Viral Week
Viral Week is our weekly round-up of the weekend's trending memes, humor, rumor, gossip, and everything else Chinese netizens are chatting about.
This week, the stressful gaokao season is among us, helicopter dads go to extremes, a toothpaste becomes hot item, and Chinese gamers play for peace. But first…
Beauty vs Beast
A publicity-hungry Kuai Shou streamer was served a cold dish of revenge while when a live octopus she tried to eat fought back.
Jack off
Virulent overwork defender Jack Ma instructed employees at an annual work ceremony that they should support the "996 [working 9am-9pm, six days a week] spirit" at the office, and "669" at home: "What is 669? Six days, six times, with 'longer' [a pun on the word 'nine'] being the key."
Woes of sharing
It hasn't be a good week for the sharing economy: An AirBnb "Superhost" was exposed for having filmed his guests with hidden cameras since March.
A Beijing woman reported being sexually harassed by her Didi driver—the same driver who, concidentally, picked her up and harassed her seven years before—giving users of the ride-hailing app yet another safety loophole to worry about.
Peaceful play
China's gaming content restrictions are blamed for the recent demise of PlayerUnknown's Battlegrounds, a violent mobile shooter that has been replaced online with…Game for Peace: in which players take part in a United Nations anti-terrorism simulation, gather intel, collaborate, rescue one another, and wave their arms as they "die."
Helicopter parent
A Beijing dad reinterprets "helicopter parenting" by actually flying one of the aircrafts to his child's school for a science demonstration (he appears to own a helicopter company)
In Shangrao, Jiangxi, however, another father fatally stabbed a 10-year-old boy accused of having bullied his daughter since the start of the school year, after teachers and the boys' parents allegedly failed to take action. This echoed a similar case from Wenzhou last September.
Hengshui's gaokao hardships
A "wolf dad" in Hengshui, Hebei province, is under fire for taking his feverish 10-year-old daughter to school, still hooked up to an IV drip, though many convincingly argue that poorer parents have little choice but hope for education to change their children's lives.
Viewers are also divided over a video of final-year Hengshui high school students who forego meals and even showering to study for their college entrance exams: Some admired the students' work ethic, while others questioned their abusive regimen.
Hengshui is nicknamed the nation's "gaokao factory" due to stories of rigorous exam-prep coming out of the city. This could be why six top-performing Hengshui students "migrated" to the Shenzhen Fuyuan High School to take advantage of lower college admission thresholds in Guangdong province—a ploy which the Shenzhen school was in cahoots with, in order to improve their rankings
Tasty teeth
"Hot pot toothpaste," a cross-promotion between restaurant chain Xiao Long Kan and toothpaste company Leng Suan Ling, has sold out, and the limited-edition tubes are now trading on Taobao for over ten times the original price of 30 RMB.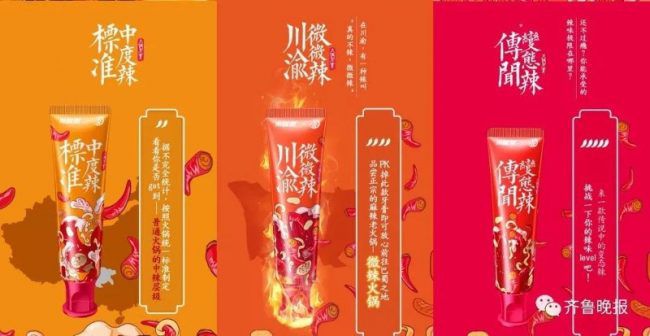 Lu Xun says
When it comes to misattributed quotes, Lu Xun may be second only to Confucius, but you can now authenticate wisdom purporting to originate from this writer with a database run by the Lu Xun Museum in Beijing.
Cover image from VCG
---