Nostalgic White Rabbit candy is the latest time-honored brand trying to go viral
At 60 years old, White Rabbit candy is a time-honored brand in PRC terms. Now, the "White Rabbit 60th Anniversary Tour," a traveling exhibition hosted by Shanghai's Guan Sheng Yuan Group, is coming to a mall near you, celebrating nostalgia and six decades of sweet childhood memories.
Or so GSY promises: Searching for the exhibition on social e-commerce app Xiaohongshu yields more photos of branded tote bags and modern crane games than genuine history, as the vintage sweet make a bid to enter the wanghong (internet celebrity) age.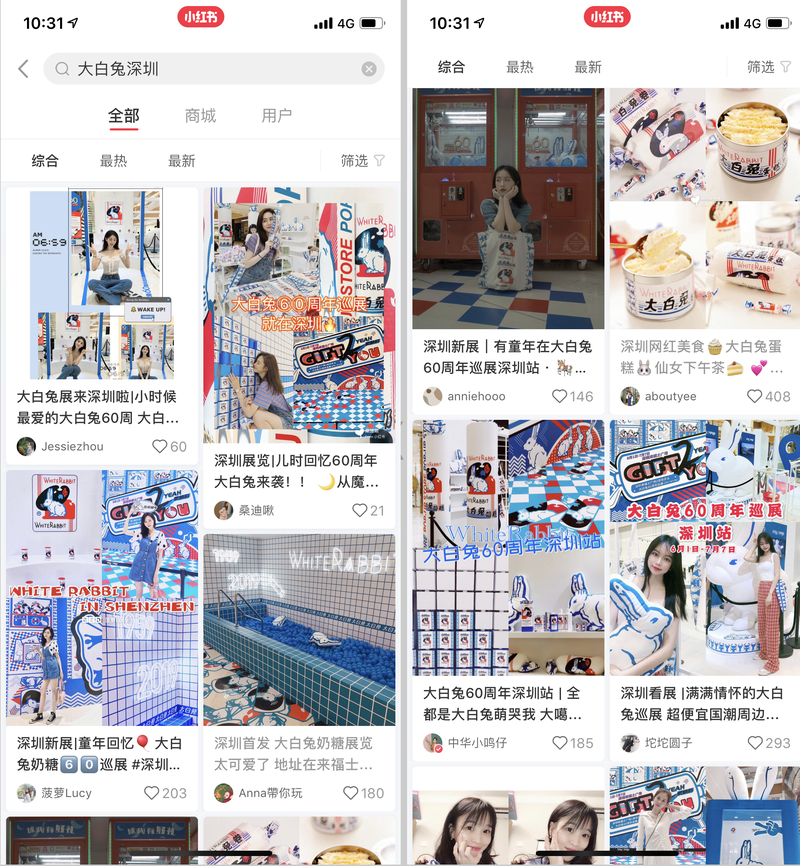 At the Shenzhen stop of the tour, which runs from June 1 to July 7 in Raffles City, Nanshan district, the candy's history is given nod by an exhibition of candy-wrappers from well-known Shanghai collector Zeng Youliang. The collection testifies to the evolution of Chinese consumerism: The "Seven White Rabbit candies equals one cup of milk" slogan on the vintage candy packages is a stark reminder of the material shortages of of the 1960s and 70s, whereas wrappers for matcha-flavored Rabbits reflect today's changing tastes.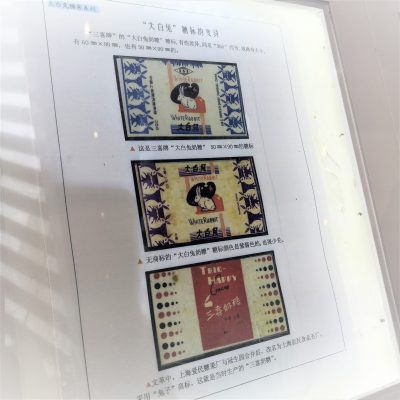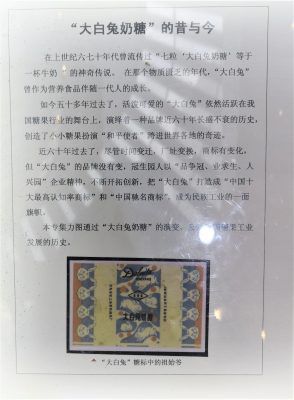 Part of this change has to do with millennial's growing interest viral merchandise, compared to a trip down memory lane. The longest lines at the exhibition were found near the "Milk Sugar Ocean Pool," a ball-pit decked out in White Rabbit's signature colors, and Candy Ring Toss shown in the video below (in which players can win White Rabbit merchandise). Another ever-popular stop is the the retro-looking photo frames in which visitors can pose for their next WeChat Moments update.
One of China's oldest domestic candy brands still in production, White Rabbit originated as "ABC Candy" in 1942, and was rebranded to its current name in 1959 to celebrate the 10th anniversary of the PRC's founding. Counterfeit "White Rabbit Ice Cream" brands, which appeared in locales as far away as Los Angeles earlier this year, led Chinese fans to clamors for similar themed products on social media.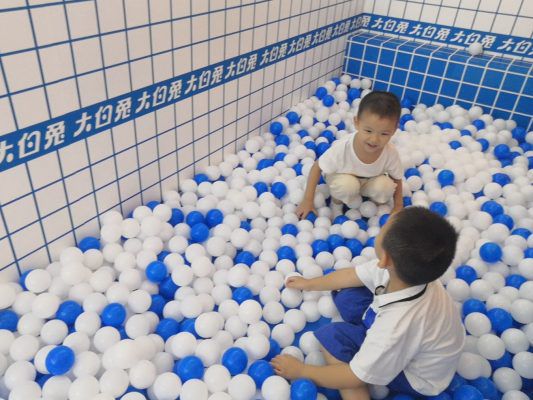 In May, White Rabbit-brand lip balm gained over 14.9 million views and 54,000 discussions on Weibo. Aside from the exhibition, GSY has been opening pop-up stores in Shanghai and Beijing that attracted two-to-three-hour lines and sold 1,000 cups of "White Rabbit Milk Tea" in one day, partnering with viral tea juggernaut Hey Tea.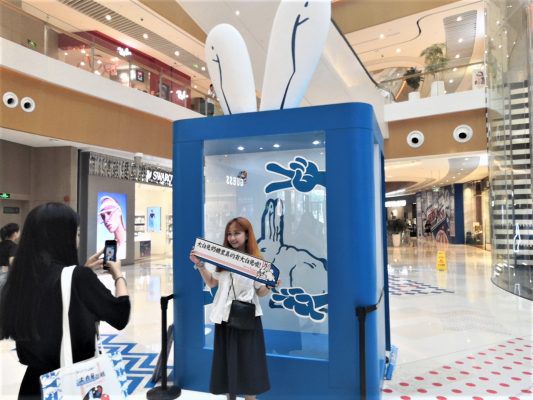 According to China Business Network (CBN), GSY is aiming to develop the White Rabbit a brand for younger consumers without memories of the sweet in times of scarcity—and avoid old-fashioned connotations that would come from a campaign only focusing on nostalgia. It's far from the only traditional snack to have tried this: In 2017, Shen Da Cheng, an 150-year-old Shanghai company making mugwort-based Qingming dumplings (青团), developed more photogenic flavors and ice cream editions of the somber Tomb Sweeping Festival snack. Reportedly, ahead of the following year's festival, the aged facade of the company's Nanjing Road outlet saw hours-long queues, and its online stock was sold out.
Still, even the target demographic of the strategy may be growing cynical of it. "When I heard of this exhibition, I thought the theme was quite interesting, but after I went, I found that it was for taking pictures only," Daisy Deng, a 20-year-old visitor at the Shenzhen stop, told TWOC. "I feel that this a product of wanghong influences." Time-honored brands, perhaps China's antithesis of cutthroat and famously mercurial internet culture, have their work cut out in this rabbit hole.
Photographs by Jessica Zhang
---