Eight highly rated Tibet films on Douban
With an average altitude of over 4,000 meters, magnificent scenery, and unique regional customs, the Tibetan Plateau has long been a land of fascination. The "Roof of the World", where it is said travelers can come to "purify their hearts," has inspired movies on Tibetan spiritualism and culture, Tibetan geography, and the changes being brought to the remote region by economic development.
Here, we take a look at the last decade's eight best-rated movies set in Tibet or directed by Tibetans, according to the ratings on movie-review app Douban,  in order of official release date with the most recent first.
Jinpa 《撞死了一只羊》 (2019)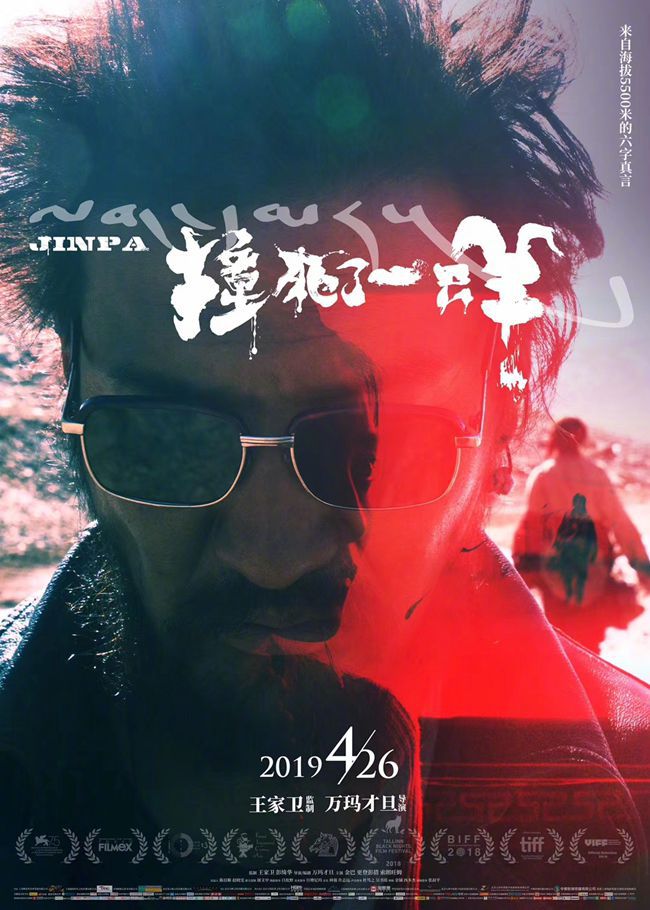 Director: Pema Tseden
Rating: 7.2
"You may forget my dream if I simply tell you about it; but the dream may become yours too if I make you a part of it"—the Tibetan saying forms the basis of this enigmatic movie, which starts with truck driver Jinpa accidentally hitting and killing a sheep, which gives rise to the film's Chinese title. Further down the road, he picks up a young hitchhiker, also named Jinpa, who confides that he is on a mission to avenge his murdered father. Haunted by the coincidence, the truck driver tries to stop the hitchhiker's mission, but he seems to have disappeared, and the driver starts dreaming of completing the revenge himself. Premiered at the 75th Venice International Film Festival in September 2018, the film was awarded the Best Screenplay of the festival's "Horizon" unit, and won the Golden Horse Award for Best Adapted Screenplay.
Ala Changso 《阿拉姜色》 (2018)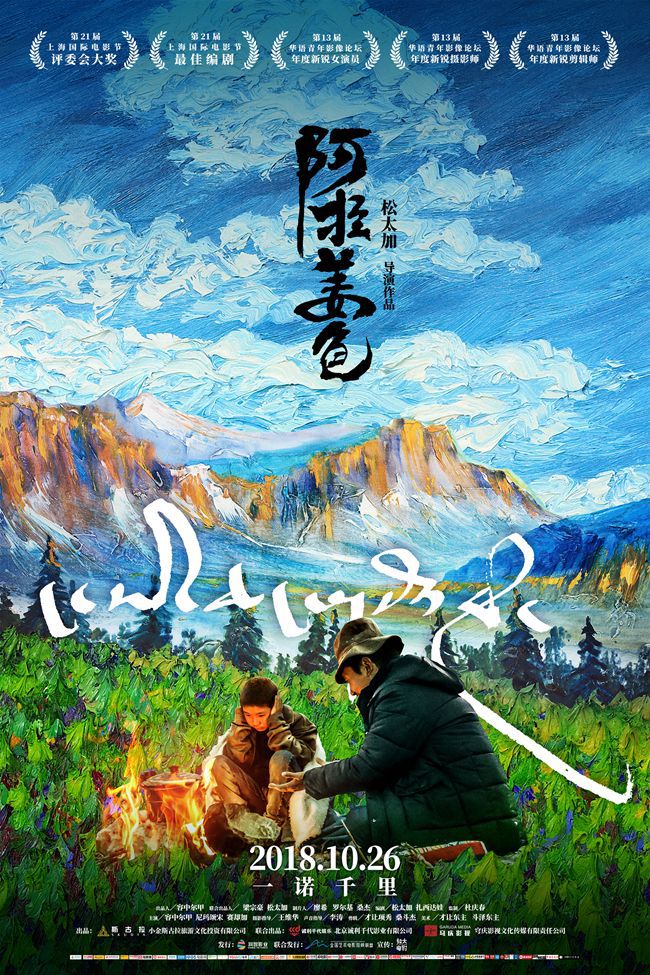 Director: Sonthar Gyal
Rating: 7.6
The title, Ala Changso, comes from a Tibetan folk song, and means "Please drink up this cup of good wine." The movie tells the story of young Tibetan woman Drolma, who conceals a serious illness and decides to make a pilgrimage to Lhasa. Her second husband Dorje joins her with her son after she is abandoned by her traveling companions. Dorje, his estranged stepson, and Drolma continue the journey. Touching on themes of love, morality, responsibility, family ties, and faith, the movie premiered at the Shanghai International Film Festival in 2018, where it won the Golden Goblet Jury Grand Prix and the Best Screenplay award for director and writer Sonthar Gyal (shared with Tibetan writer Tashi Dawa).
Seventy-seven Days 《七十七天》 (2017)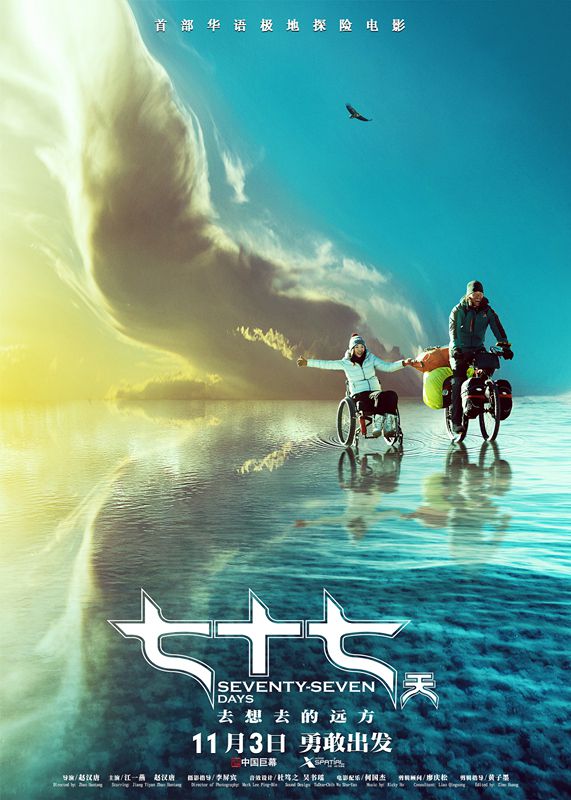 Director: Zhao Hantang
Rating: 6.4
Based on the real story of adventurer-writer Yang Liusong's 77-day solo hike across the remote Qiangtang wilderness in Tibet, the film depicts how Yang seeks the meaning of life through his journey. On the way, he is encouraged by Lan Tian, a woman full of optimism despite having lost both her legs in an accident on one of Tibet's sacred mountains.
Soul on a String 《皮绳上的魂》 (2016)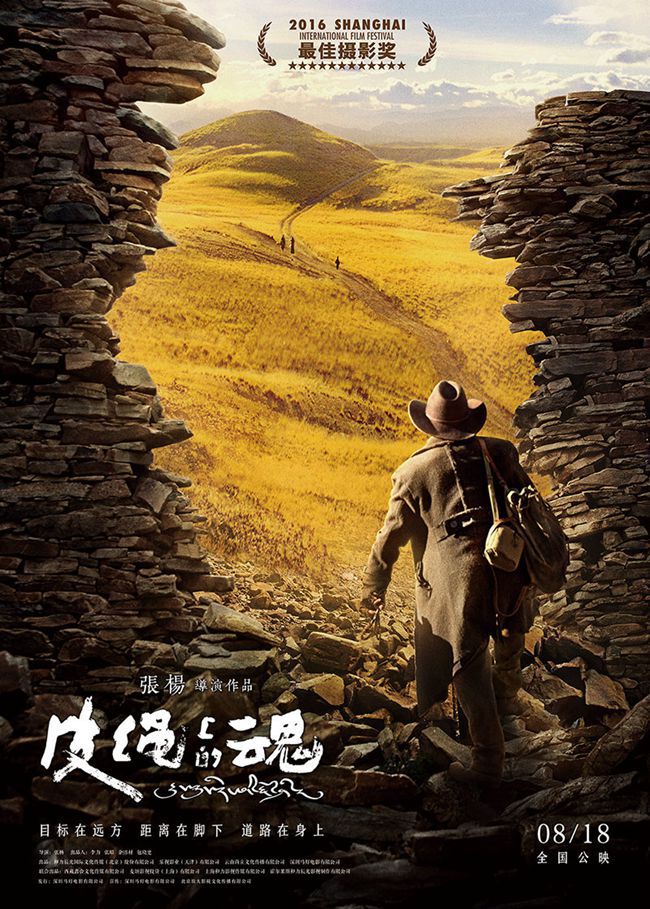 Director: Zhang Yang
Rating: 7.3
This semi-fantastical film is an adaption of Tibetan writer Tashi Dawa's short stories "Souls Tied to the Knots on a Leather Cord" and "On the Road to Lhasa." Hunter Tabei finds a remarkable treasure inside a deer's body, but is struck dead by lightning soon after. Reincarnated by the Gautama Buddha, he escorts the treasure to the holy land on the Buddha's orders, all while escaping hunting foes and treasure grabbers.
Himalaya: Ladder to Paradise 《喜马拉雅天梯》 (2015)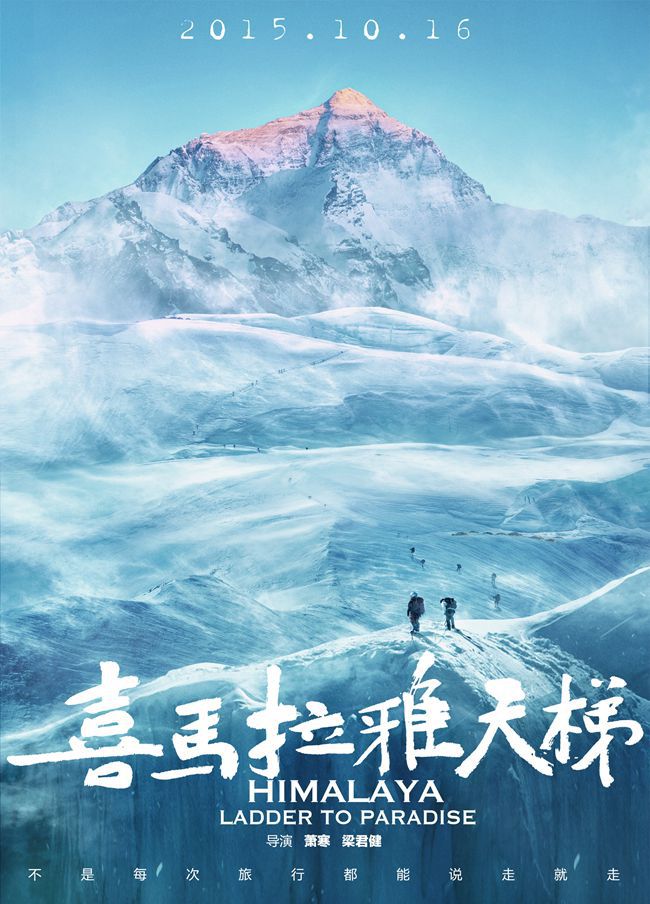 Directors: Xiao Han and Liang Junjian
Rating: 7.3
This documentary explores the lives of students at the Tibet Mountaineering Guide School in Lhasa. Once they complete their training, the students will earn a living as guides who take tourists on the dangerous climb up Mt. Everest. However, this is more than just a job for them, as they feel a deep spiritual connection to the mountain. One student is the son of the only monk at the Rongbuk Monastery, the world's highest monastery, who believes that the mountain is an embodiment of the Dakini, a Buddhist spirit, and should not be disturbed by humans. This view serves as one of the chief conflicts of the documentary.
Paths of the Soul/Kangrinboqê 《冈仁波齐》 (2015)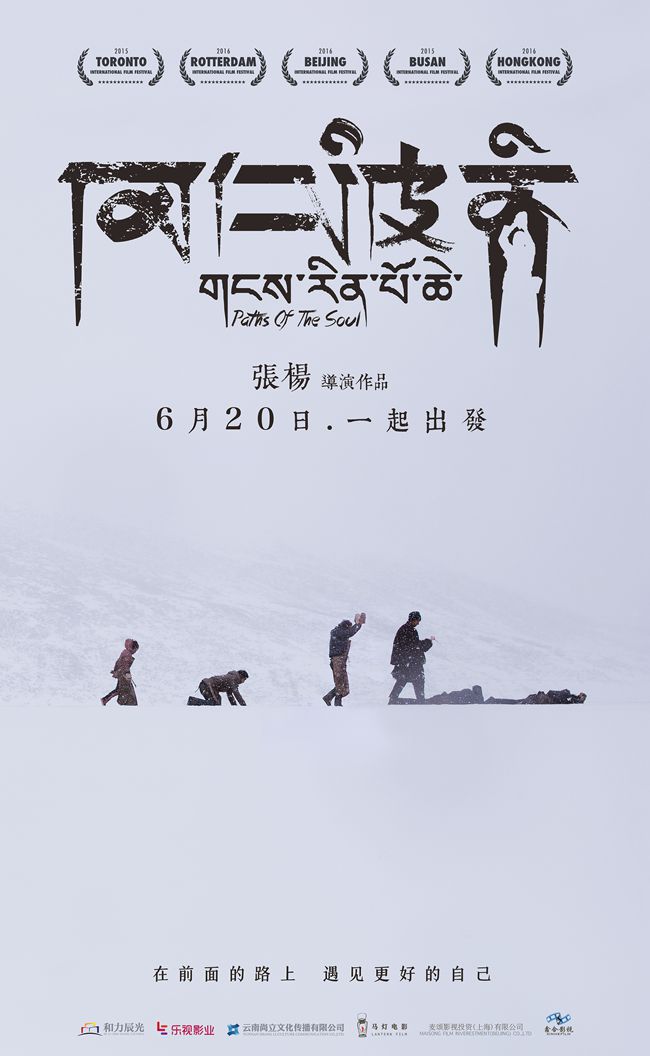 Director: Zhang Yang
Rating: 7.7
Paths of the Soul follows the real-life, 2,500-kilometer pilgrimage of 11 Tibetan villagers to Mount Kailash (Kangri Rinpoche), the center of the universe in Tibetan Buddhism. Taking place once every century, this pilgrimage allows devotees to show their faith, wash away their sins, and pray for the blessings at one of the four holiest mountains of their religion.  The backstories of members of the group—including leader Nyima Zadui, his uncle, a heavily pregnant woman, a butcher, and a handicapped boy—are explored as their journey unfolds.
Tharlo 《塔洛》 (2015)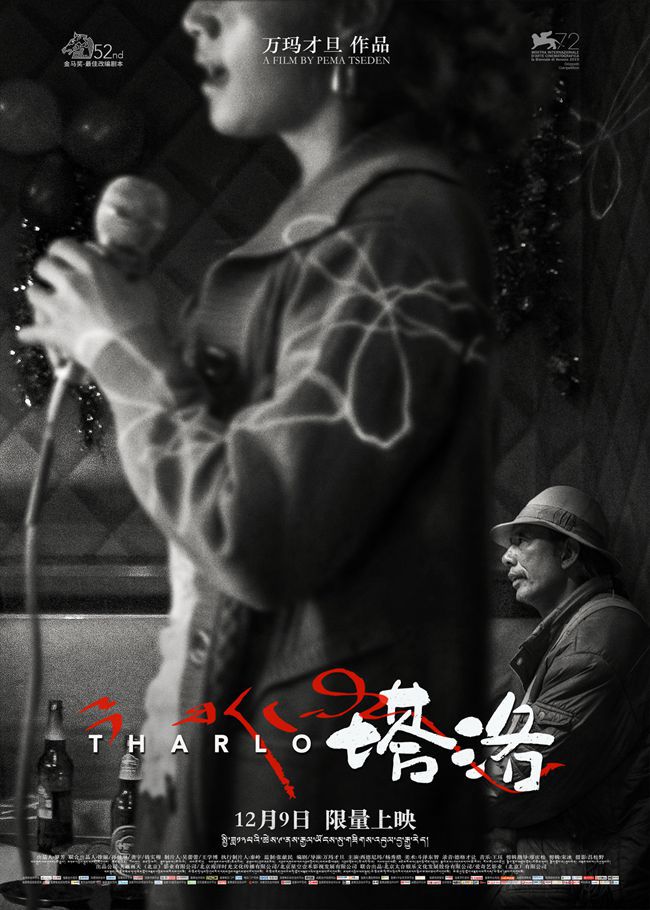 Director: Pema Tseden
Rating: 7.7
Shepherd Tharlo, nicknamed "Little Ponytail" (小辫子), is an orphan who lives alone on a mountain. His life is centered on his 357 sheep and Mao Zedong's famous essay "Serve the People," which he can recite word-for-word despite being illiterate. Tharlo's life changes when he goes to town to apply for a national ID card, and meets a hairdresser named Yangtso. The modern young woman, who wears short hair and smokes, flirts with Tharlo and takes him on an evening of new adventures including a haircut, karaoke, smoking…and a twist ending.
Kora/One Mile Above 《转山》 (2011)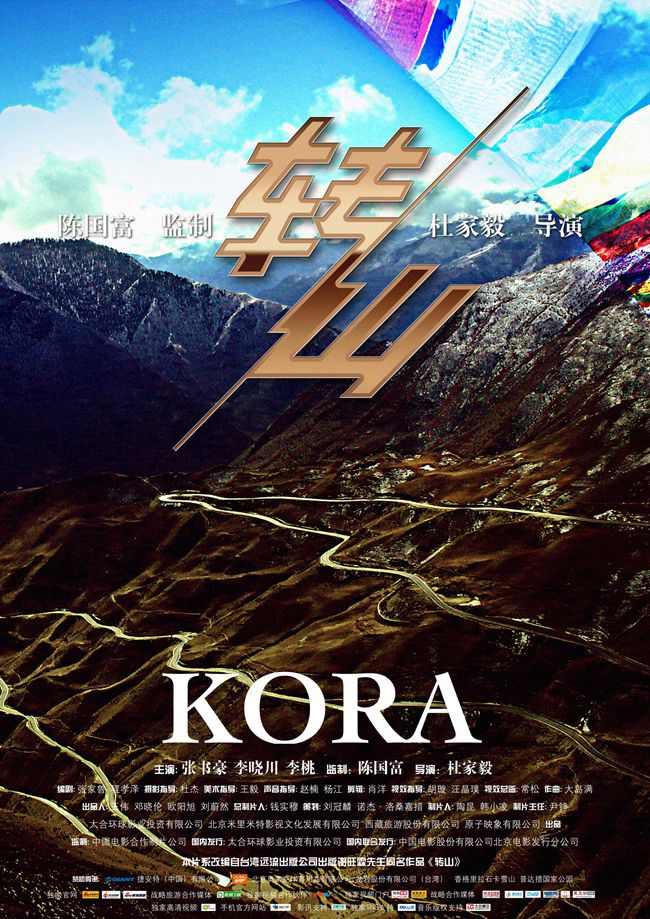 Director: Du Jiayi
Rating: 7.9
Based on a true story, the film depicts the quest of a young man from Taiwan to fulfill his dead brother's wish to cycle from Lijiang, Yunnan, to Tibet. Love, courage, and determination are all themes of the cycling protagonist's struggles to complete his journey in the harsh environment.
---