The best-rated Chinese movies of the 2010s
From patriotic romps to indie comedies and sci-fi blockbusters to animated triumphs (via more than a few cinematic flops), the decade has seen huge changes in China's film industry. Hollywood blockbusters still draw huge audiences, but the 2010s have seen China's own productions take center stage, breaking records on a regular basis.
At the close of the decade, we look back at the Chinese productions that most enthralled their audiences. Below are the top-rated movies on Douban from each year of the 2010s:
2019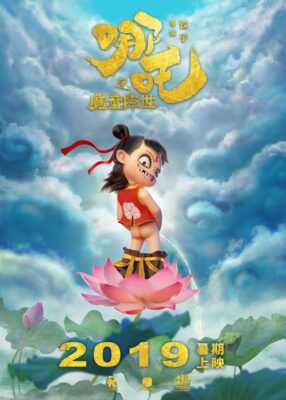 Nezha 《哪吒之魔童降世 》
Director: Jiao Zi
Douban rating: 8.5
Regarded as the first all-Chinese produced animated feature to truly reach Hollywood standards in both animation and storytelling, the movie revamps the well-known Chinese tale of the mythological character, Nezha. The film was a huge success on its release, becoming the second-highest grossing film of all time in China. Based on the 16th-century novel Investiture of the Gods (《封神演义》), Nezha was director Jiao Zi's first movie and was part of a bumper year for Chinese animation in 2019.
2018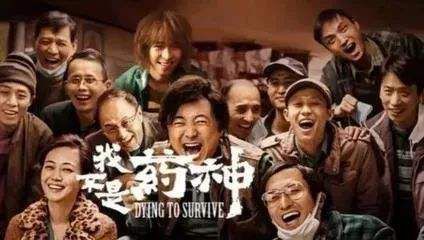 Dying to Survive 《我不是药神》
Director: Wen Muye
Douban rating: 9.0
Dying to Survive is based on the true story of a Chinese leukemia patient who illegally smuggled medicine into China from India in 2004, helping thousands of fellow sufferers in the process. A Dallas Buyer's Club for a Chinese audience, the film depicts the struggles of the vulnerable against a system that doesn't allow them to receive the care they need. This moving but funny work by "Sixth Generation" director Wen Muye stars Xu Zheng as the main character Chen Yong, the stubborn and at first selfish smuggler who later becomes a model of self-sacrifice.
2017 
Angels Wear White 《嘉年华》
Director: Vivian Qu
Douban rating: 8.2
In a small Chinese seaside town, teenager Mia (Vicky Chen) works at a motel. One night, she witnesses the sexual assault of two schoolgirls. Angels Wear White follows the aftermath as Mia first avoids speaking out for fear of losing her job, and then naively attempts to blackmail the perpetrator. Mia and Xiaowen (Zhou Meijun), one of the victims of the assault, are dragged into a squalid underworld of corruption, sex work, and manipulation. The grim but gripping story earned director Vivian Qu a Golden Horse award for Best Director in 2017.
2016
Mr. Donkey 《驴得水》
Director: Zhou Shen and Liu Lu
Douban rating: 8.3
Zhou Shen and Liu Lu's low-budget comedy-drama, based on their theater production of the same name, is an entertaining examination of corruption in 1940s China. A remote rural school, bereft of cash, lists a donkey as its English teacher to secure additional funding from the authorities. When a government inspector unexpectedly visits the school, the protagonists must scramble to cover up the truth, becoming entangled in an ever more farcical web of corruption and greed.
2015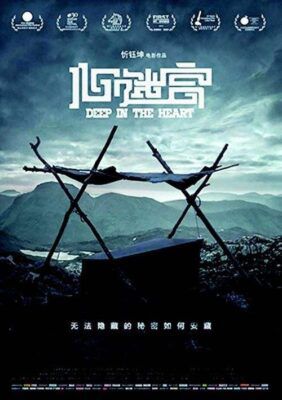 The Coffin in the Mountain《心迷宫》
Director: Xin Yukun
Douban rating: 8.7
First-time filmmaker Xin Yukun's The Coffin in the Mountain describes the events that follow after a charred corpse is found on the outskirts of a remote Chinese village. The indie "whodunit" is told and re-told from the different perspectives of a handful of villagers, with sex, deception, and guilt as key themes, and a sense of dark humor that is never far from the surface.
2014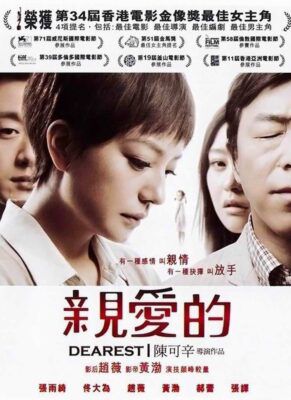 Dearest《亲爱的》
Director: Peter Chan
Douban rating: 8.4
Peter Chan's 2014 drama is based on the true story of a child kidnapping in Shenzhen. When Peng Peng, Tian Wenjun's (Huang Bo) son, doesn't return home one day, years of grief, searching, and pain ensue for Tian and his ex-wife Lu Xiaojuan (Hao Lei). Conmen try to exploit them, police officers drag their feet, while a group of parents in the same situation offer support. As in the true story, Tian and Lu eventually reunite with their son, which twists the narrative into one of Peng Peng's emotional struggles after returning to his biological parents.
2013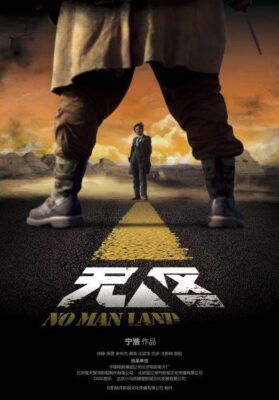 No Man's Land《无人区》
Director: Ning Hao
Douban rating: 8.2
Renowned filmmaker Ning Hao, who in 2019 directed My Motherland and I, had to wait four years before No Man's Land was cleared for release in China. The result is a feature on crime and the law set in the Gobi Desert, with Ning's trademark biting humor and satire. Pan Xiao (Zheng Xu), an arrogant city lawyer, represents a bird-poaching criminal in a small town and successfully gets him off his charges. Pan hopes he'll be repaid handsomely, but soon finds out that morality and honor are in short supply in this corrupt frontier community.
2012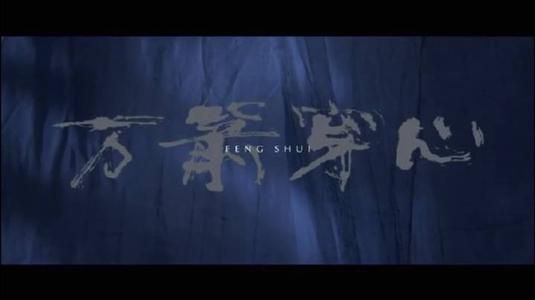 Feng Shui《万箭穿心》
Director: Wang Jing
Douban rating: 8.6
Set in 1990s Wuhan, Feng Shui follows Li Baoli (Yan Bingyan) and her husband Ma Xuewu (Jiao Gang) who finally manage to save enough money to move into a middle class apartment where they hope to raise their son in comfort. But their new place is said to have bad feng shui, and the family's life quickly unravels as Li and Ma's bickering becomes unbearable, Ma has an affair and is demoted at work, and Li loses her job. Yan Bingyan delivers the standout performance as Li Baoli.
2011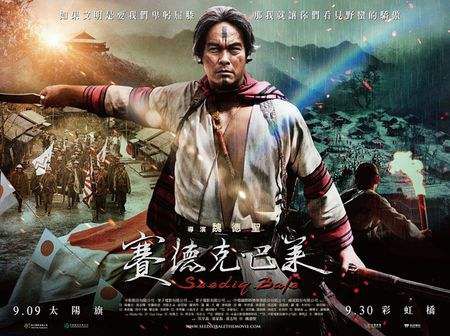 Warriors of the Rainbow: Seediq Bale《赛德克·巴莱》
Director: Wei Te-Sheng
Douban rating: 8.8
Warriors of the Rainbow is a retelling of the Wushe Incident in Taiwan, an uprising by the indigenous Seediq peoples against Japanese colonial rule in 1930. Released in two parts, the movie has been compared to Western classics Braveheart and The Last of the Mohicans. The unabashedly nationalistic film is an exhibition of machismo and gore.
2010
Let the Bullets Fly 《让子弹飞》
Director: Jiang Wen
Douban rating: 8.8
Written, directed by, and starring Jiang Wen, another of China's "Sixth Generation" directors who also acted in Zhang Yimou's Red Sorghum (1986) and more recently, the Star Wars spin-off Rogue One (2016), Let the Bullets Fly is set in an alternate-historical Sichuan during the 1920s Warlord Era. Zhang (Jiang Wen), the leader of a gang of bandits, impersonates the new governor of Goose Town in order to pilfer the town finances. Gun-slinging, frontier justice, and violence ensue in this this Wild West-esque adventure.
Cover image from Maxpixels
---