A guide to the rodent-themed fashions in the Year of the Rat
The rat (or mouse) may be the first animal in the Chinese zodiac system, but still has a reputation problem: Leaving aside the treacherous tale of how it got into the zodiac first place, it may simply be too much to expect a recently agrarian society to see a rodent as cute, instead of catastrophic.
This could be the reason why, unlike last year, when fashion companies put a lot of effort into themed products related to the prosperous pig, the Year of the Rat has seen a dearth in creativity. Many companies have opted to plaster Mickey Mouse and Jerry (from Tom and Jerry) on their clothes, rather than original designs.
Still, for those interested in buying some ratty fashions, TWOC went window shopping in Beijing's Central Business District to provide this year's most comprehensive rodent fashion guide:
Trend 1: Go Disney
Who doesn't like Mickey and Minnie Mouse? Nobody, guesses fashion and apparel companies far and wide, who've decided to go the safest route for the Year of Rat. Anteprima dropped some pretty simple Mickey Mouse purses at exorbitant prices, but there are many more economical Mickey fashions from companies like Uniqlo and H&M. But unless you just want some clothes that look exactly like what you could get at any Disneyland any other year, TWOC recommends Gap's t-shirt featuring Mickey and Minnie lighting up Chinese firecrackers.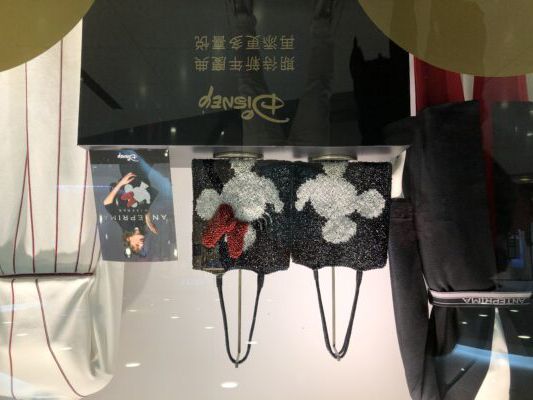 Trend 2: Looney Tunes
Many of Chinese children's first exposure to American television was through the classic cat-and-mouse saga, Tom and Jerry (pianist Lang Lang even cites one episode involving a piano as an early inspiration in his memoir.) It should come as no surprise then, that many companies opted for a more nostalgic mouse than Mickey. Kate Spade dropped a series of purses featuring Jerry, and Etro developed a whole fashion line on the lovable brown mouse. TWOC, however, warns Chinese readers against getting too enthusiastic about this trend, having seen too many grannies wearing Tweety Bird sweatshirts at Walmart stores across America.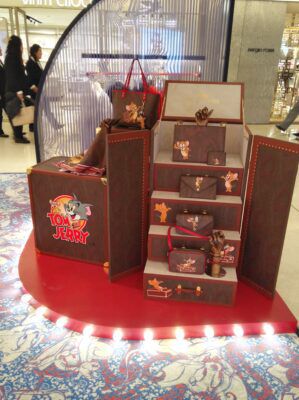 Trend 3: Mice shirts
For those too cool to don cartoon mice with Chinese characteristics, but still want to celebrate, have no fear: There are still original designs for the Year of the Rat. From Diesel's mouse-on-a-skateboard to Paul and Shark's doodle of a mouse wearing a red beanie, there is bound to be the perfect mouse just for you! TWOC's favorite? The Brooks Brothers red and white tees, featuring a distinguished-looking whiskered mouse in a suit jacket and hat.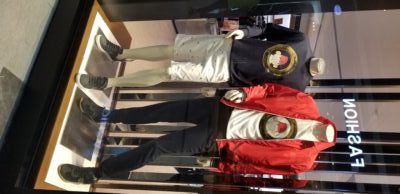 Trend 4: Baby mice
There may be nothing cuter than dressing up a baby, except dressing up a baby to look like a baby mouse. Petit Bateau has a perfect red mouse onesie that can keep little ones warm during a cold Beijing winter. Stella McCartney developed a series of clothing featuring a mouse singing into a microphone of cheese. We probably wouldn't get these for our kids, but it would sure make us happy to see your kids in them.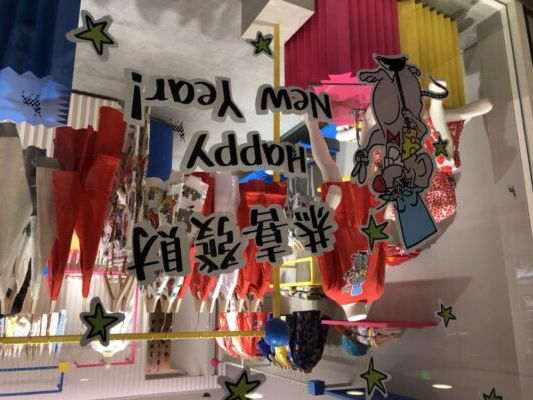 Trend 5: Rodent pride
Who says that mice only like to hide in corners? If you were born in the Year of the Rat and are proud of it, these over-the-top rodent fashions might be for you: from Ed Hardy's gangster mice to Calvin Klein's ratty red sports bra. That said, these companies come up with similar themed products every year, so true iconoclasts in the mousy field might want to take a look at Dsqaured2 Jeans, which offers gold and red mice designs that are sure to turn heads.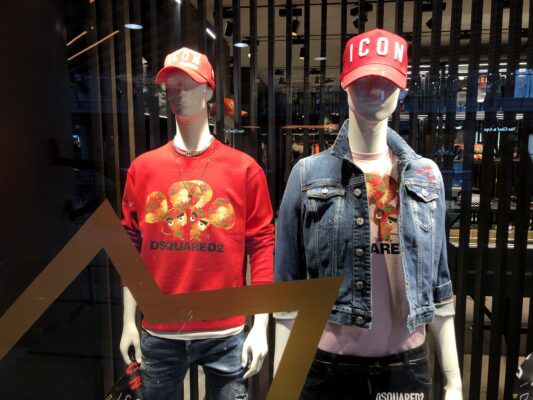 ---