Why Chinese celebrities fall from grace—and what lessons we can learn from them
People only watch shooting stars while they're shining high above—few stick around to watch them die.
Which is a pity, as there is always something to be learned from Chinese xiaoxianrou (小鲜肉, "little fresh meat") idols who have failed in their career for one reason or another, as much as there is to admire in those who have succeeded.
Lessons 1: The bottom line—lots of loyal fans and the right body image
Don't be fooled by the message of new talent show Youth With You 3 about inclusiveness and making anyone's dreams come true. The market still begs to differ—unless you can attract a big enough fan base, those endorsements, gig offers, and film contracts will not roll in. Depressingly, mainstream fans won't look at you unless you're eye candy: so you'd better be thin, pretty, and pasty.
As seen with the success of attractive mediocrities like Yang Chaoyue, talent takes second place. Even the party-run People's Daily noted Yang's lack of talent on 2018's Produce 101, though they acknowledged "she looks pretty and has a very authentic personality." She may have been anonymously reported by some haters to the Ministry of Culture for her lack of singing talent back in 2018, but today, she has 17 million followers on Weibo and is regularly invited to attend Paris Fashion Week.
But spare a thought for Wu Jiacheng, who decided not to conform. Once the lead singer of X-9 (the band that gave Xiao Zhan his springboard to stratospheric stardom), Wu has 12 million followers on Weibo, which would be more than enough to place him on the site's all-important list of top 100 idols. For a time, he looked promising. In 2017 he won the first place in the IFF Beijing Online Film Festival and landed a prime role in Oh! My Majesty the Emperor, a show that garnered 800 million hits on Tencent Video in the fortnight after its debut.
But when he returned from Hainan after a winter surfing spree in June 2020, Wu's dramatically altered look left him open to the vultures. "Why are you so dark?" netizens asked when he appeared on Hunan TV with a heavy tan. Dark skin is still associated with poverty and hard labor in Chinese culture, and fans were turned off by Wu's bronzed complexion: "He looked like a worker who just returned from digging coal," was the snobbish assessment of one Douban user.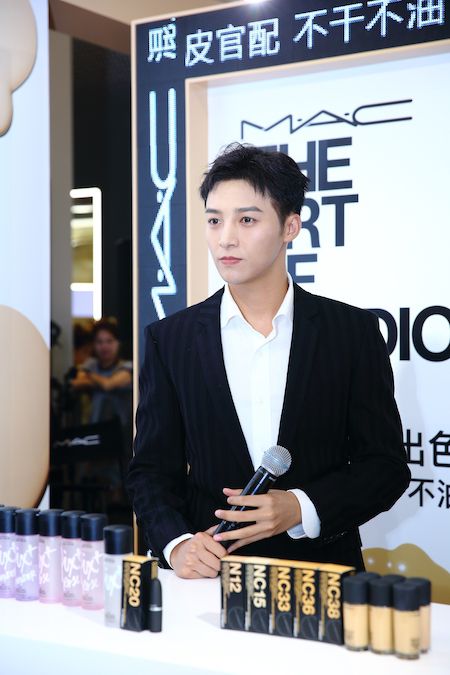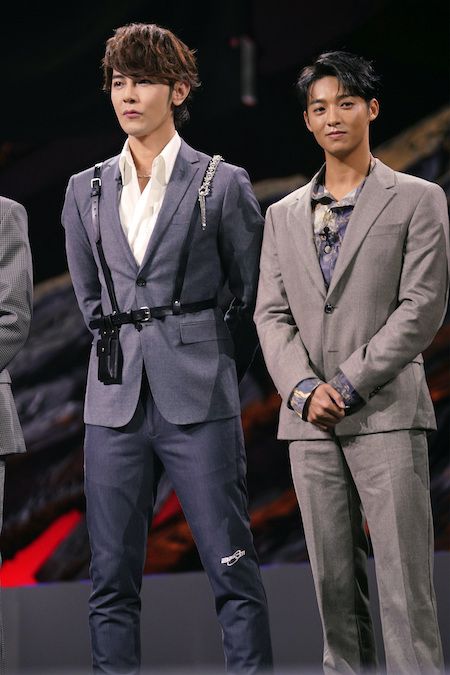 Wu retorted with a single called "Why Are You So Black?" and wrote on Weibo, "Who said this working skin can't be darkened? Who said I must change myself according to the aesthetics of people who like white skin?"
Lesson 2: Get with those Core Socialist Values
The idols who do well are those who know they have to please the government as much as their base—and to do that, you've got to set a good example in both your public and private life. Recent guidelines released by the China Association of Performing Arts lists "social responsibilities" for performing artists such as "loving the country," "observing public morals," and "continually serving the people with art." Staying in the government's good books isn't too difficult: top idols like Wang Yibo have appeared in public information films or become ambassadors for government initiatives.
Rapper PG One is a prime example of how not to do it. Rising to fame in 2017 as the co-champion of the first season of The Rap of China, he was found to be having an affair with actress Li Xiaolu. The Communist Youth League then pounced on an old song of PG One's from 2015, accusing him of "encouraging teenagers to use drugs" and "insulting women."
Unlike other artists such as Jay Chou, PG One had not adapted hip-hop to the Chinese environment. Instead, his lyrics are directly lifted from US rap culture (and all the swearing, drug use, and casual misogyny that comes with it). "Christmas Eve" includes the lines: "Pure white powder lined up on the table/…a shameless bitch starts to move her hand…/ Wants me to sleep with her, to get her drunk and to get with her."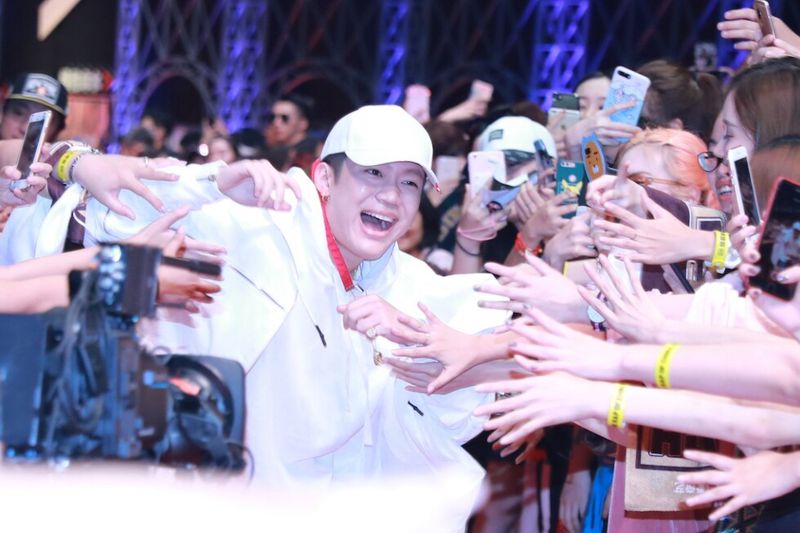 PG One was quick to apologize on Weibo, saying he now knew that "hip hop should always be about peace and love," but the damage was done. His account was banned from Weibo's trending topics list for two months. The rapper has become so toxic that a club in Xi'an only allowed him to perform last August on the condition that he does not go onstage, instead hiring another artist to lip-sync to his voice. Bar staff were told they would be fined 1,000 RMB for posting photos of him online. Even so, PG One's off-stage performance only lasted 10 minutes before he was discovered and hounded out by an angry audience.
Lesson 3: Fans and family can raise you up—or pull you down
Xiao Zhan's rabid and disruptive fan base was nearly his Achilles' heel—but he narrowly avoided disgrace by condemning their behavior and trying to set a better example. This February 27 was one year since the "227 Incident," when Xiao's fans infamously reported fanfiction site AO3 to Chinese authorities for what they felt was an insulting portrayal of their idol. To mark the anniversary, the actor and singer posted on Weibo that he felt "an obligation to guide fans in the right direction."
But Zhou Zhennan couldn't escape guilt by association. The star of the boy band R1SE, he was the son of property tycoons Zhou Yong and Yang Houchao. The 20-year-old wore Rolex watches, and ranked 46th on Forbes's 2020 China Celebrity List. True to the tried-and-tested formula of xiaoxianrou success, Zhou Zhennan has posted on Weibo about his love and gratitude to his family, and how they were his "bottom line."
In October 2020, it came out that Zhou's parents had sold property owners down the river. Zhou Senior and Yang sold off their properties to banks in order to pay back debts exceeding 80 million RMB, leaving property owners stuck paying mortgages to homes that they were no longer certain they'd be allowed to stay in. They also stand accused in court of embezzling money from property owners—initially used for maintenance—to pay back their loans.
Zhou Yong and Yang were put on a government list of dishonest persons in 2016. People on such lists are typically unable to purchase luxury goods or services—but somehow, Zhou Zhennan and his sister were both educated in private schools.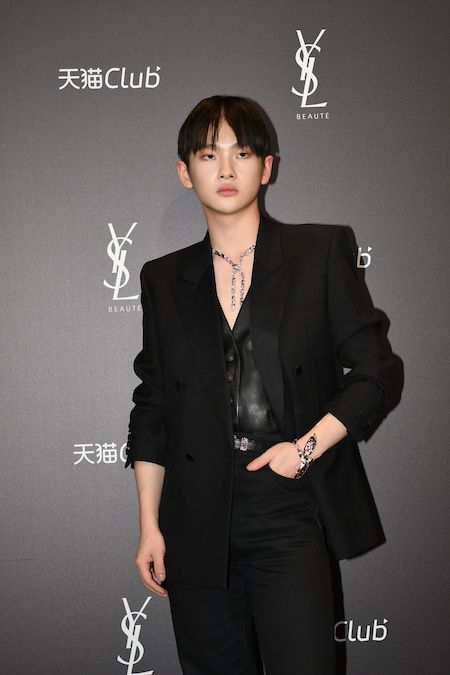 Zhou Zhennan has doubled down, posting on Weibo that he is still grateful to his parents for raising him but that he "[doesn't] know anything about business." However, he would "help all the people who are affected by this to recover their [financial] losses." For some, this smacked of insincerity: "You might as well pay back the money if you have time to spend on Weibo," read one comment upvoted over 54,000 times.
The singer hasn't posted on Weibo again since the scandal broke, but seems to be attempting a comeback: In February, he was announced as a judge on a Tencent Video reality show called Creative Camp 2021.
Cover image of Zhou Zhennan (center) with his bandmates from VCG 
---