Feminist game gets women vigilant about PUA, but draws mixed reviews
What do gamers and romance have in common? Not much, if you take the clichéd view of the former as sad, lonely, and overly competitive men who spend most of their time confined to their room in front of a computer screen.
Over the last decade, a movement has emerged teaching many of these socially awkward young men how to improve their dating techniques with s0-called "game." But many say this "pick-up artist" industry has gone too far—and now there's a video game, A Survey of Bad PUA (不良PUA调查实录) warning girls how to identify what the developers call "bad men" who deploy "deceitful techniques."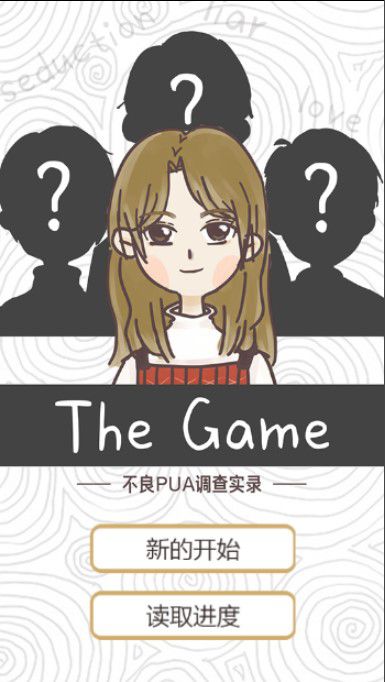 Players take on the role of Zhuang Zhou, an undercover female journalist investigating the dark underbelly of dating by meeting men through a variety of means: a hook-up app, a gallery exhibition, and a matchmaking event.
As Zhang, the player meets three types of PUA, and responds to their tricks, learning to recognize them so they don't end up "curious, crushed, and obedient," according to the Global Times. (Oddly, the key to win is to show interest, by choosing options to interact with the men; the game is over once the PUA loses interest).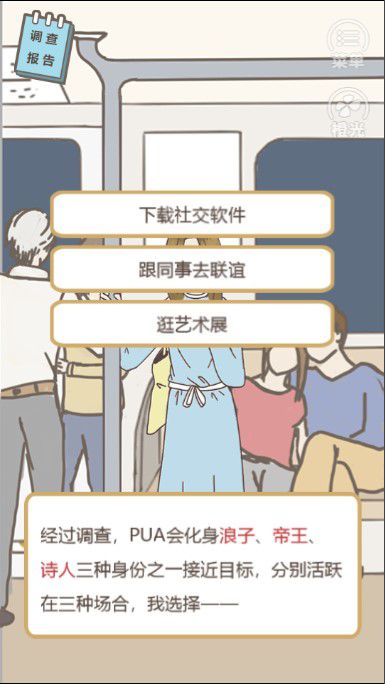 The game, developed by "Venus's Medical Records," a quartet of female journalism graduates at the University of Jinan, seems like a curious mix of good intentions, awkward design, and social propriety (the university says it hopes Bad PUA "corrects social values, guides public opinion and further promotes social progress"), as gaming in China undergoes a stiff regulatory crackdown on vulgar or violent content. The banned but hugely popular PlayerUnknown's Battlegrounds, for example, was recently  "adapted" into the risible Game for Peace, in which players wave goodbye instead of dying.
But Bad PUA is also a serious response to a growing real-world issue. Although PUA only arrived in China a decade ago, it has since grown into an industry with branches and schools in virtually every city. Some even began attracting serious investment: Puamap (Langji Education), a Chengdu-based "emotional education" group which raised its first 20 million USD in 2017.
Lacking oversight or regulation, however, many of these schools also encouraged extreme forms of psychological manipulation. Tutors boasted of filming multiple partners unaware, abusing and financially swindling them, and even live-streaming suicide attempts, according to reports. A culture of misogyny persisted at high-profile groups like Puamap, which had its operations suspended and executives investigated in February 2018 for "operating illegally and causing a disturbance to society."
Venus's Medical Records told Beijing News that they hope the game's immersive experience could more easily expose common PUA strategies and tricks than educational pamphlets or films. Some players are unconvinced, however:


Some were concerned with its practicality:


One fan is Kong Weiwei, founder of 小红帽公益 ("Little Red Riding Hood Charity"), an NGO dedicated to exposing duplicitous PUA groups, who called Bad PUA the "most popular academic work about PUA" this year, having raised awareness on the topic among over 330,000 players so far.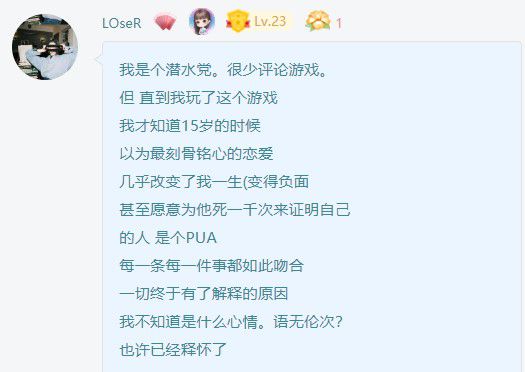 While Bad PUA has decidedly mixed reviews, it is undoubtedly the more progressive in a crowded field of dating sims aimed at women which emphasize comforting fantasies of romance, rather than the hard realities.
---