Actors playing antagonists are harassed and abused online by overzealous fans confusing reality with TV
"I've waited seven days to curse you," commented one user on the Weibo page of Chinese actress Zhang Yue. Although Zhang had enabled a security feature that allows only those who had followed her account for more than seven days to comment, this apparently didn't deter the most die-hard trolls.
Ever since Zhang played Lin Youyou, a character who has an affair with another woman's husband and tries to break up his family in the TV series Nothing But Thirty, she has been targeted by vicious online bullying. The hashtag "Lin Youyou is disgusting" attracted close to a billion views on Weibo just days after the hit series' July 17 premiere, and on secondhand sales platform Xianyu, there are vendors offering to dress up as Lin so viewers can vent abuse against her.
While some netizens mainly express anger about the character, praising Zhang's excellent performance and reminding other viewers to distinguish between actors and their roles, there are those who insist that the actress played the role so well because she resembles Lin in real life. "The director is good at selecting actors, as you look just like a 'green tea bitch,'" goes one comment on Zhang's Weibo page.
Abuse against actors who play antagonists goes back decades in the Chinese entertainment world. The late actor Chen Qiang almost lost his life playing the despotic landlord Huang Shiren in the opera The White-Haired Girl in the 1950s. Audience members would throw rocks at Chen during the denouement, when the landlord knelt onstage to receive his judgment. Once, in the middle of a performance for the military, one soldier was so incensed that he pulled a gun on "Huang Shiren" before he was stopped by a quick-thinking officer—after that, soldiers were forbidden to take weapons with them when watching the play.
In 2014, the 78-year-old actress Li Mingqi said in an interview that she had to change residences after playing the evil "Wet-Nurse Rong" in the hit TV drama My Fair Princess in 1998, because people would knock on her door in the middle of the night and scream, "Here's where Wet-Nurse Rong lives!" Even years afterward, a cab driver told Li Mingqi that he would have refused to take her fare if he had been sure she played the villainous nurse. Similarly, actor Feng Yuanzheng found his tire punctured after playing the villain in Don't Talk to Strangers, a TV series about domestic violence in 2002.
The rise of social media appears to have made the abuse more prevalent. According to a report by the Chinese Academy of Social Sciences last year, about 30 percent of Chinese youths has experienced abuse online, with 25 percent on Weibo and 68 percent on social media apps like WeChat.
The low consequences for engaging in online abuse make Chinese social media a ripe field for cyberbullying. Even though the provisions issued by China's cyber-authorities last December made it a crime to engage in "human flesh search" and defame others online, which can be subject to 10 days' detention or less than three years' imprisonment, few victims of online abuse choose the lengthy legal process of getting cyberbullies prosecuted. In 2019, the Beijing Internet Court accepted lawsuits from 34 entertainment workers for online defamation, mostly by fans of rival stars.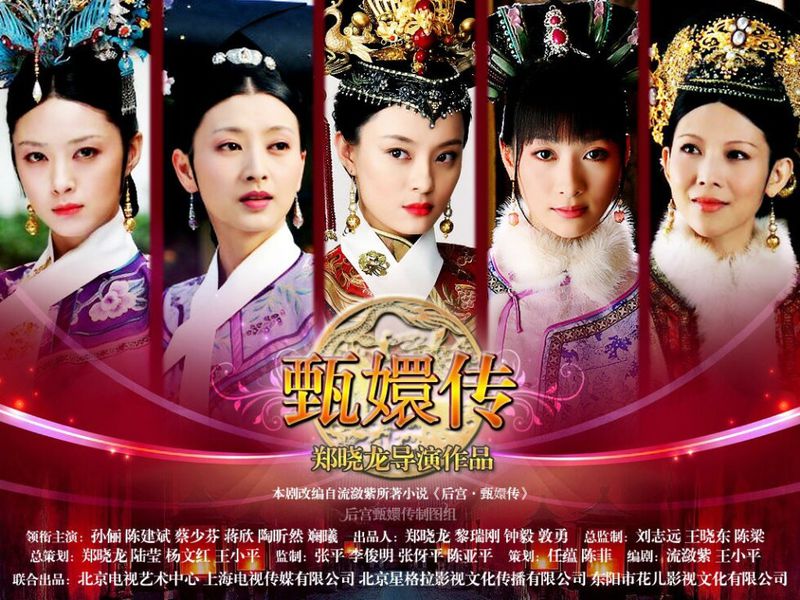 Some actors have taken matters into their own hands. When a netizen commented "Your daughter would come to no good" on a birth announcement by actress Tao Xinran, who played a villain in the TV series Empresses in the Palace, Tao fired back that it was the netizen who would come to no good. Actress Wu Yue, who played another hated "mistress" character in 2017's The First Half of My Life, turned off comments on her Weibo account, while actress Zhou Haimei left Weibo in 2018 after receiving abuse for her role in Ashes of Love.
Once known for playing antagonists, actors may have difficulties getting positive roles. "The works where I happened to act villians have been more popular than those where I play good characters, giving people the impression that I only play antagonists," actress Lan Yingying, who became infamous for playing a scheming maid in Empresses in the Palace, said in an interview last year. Some keep getting typecast as villains: actress Dai Chunrong, best known as the villainous empress in My Fair Princess, played similar roles in costume dramas for decades afterward.
While Zhang Yue and Wu Yue were criticized for being "mistresses," the actors Li Zefeng and Lei Jiayin, playing the unfaithful husbands of their respective shows, have been praised for their performances. Netizen have pointed out this sexist double standard, noting that the public tends to be more severe on the values and behavior of actresses than actors—mirroring attitudes about real-life mistresses, compared to the men they cheat with.
Zhang Yue has tried to defend herself with humor, joining in the criticism of her character, and jokingly reminding one netizens to take a knife when they wrote they wanted to "rush into the screen to kill Lin Youyou." However, trolls continue to claim that Zhang deserves abuse because she has not explicitly admitted that her character is in the wrong.
When asked about this experience in an interview, though, the 24-year-old actress could not help shedding tears, admitting that she had not been prepared for such huge backlash from her role. This, in turn, attracted further abuse from netizens who say she should have expected abuse before signing the contract. Perhaps when it comes to haters, actors simply can't win: In a thread on question-and-answer platform Zhihu on Zhang's situation, one user wrote, "Abusers have no difficulty distinguishing actors from roles. They just want to vent."
Cover image: Lin Youyou played by Zhang Yue
---