Films about ethnic minorities gain acclaim among China's urban movie-goers
Two Tibetan boys run across the grassland chasing what looks like a balloon, but is an inflated condom they have stolen from under their parents' pillow. This scene from Pema Tseden's new film, Balloon, draws heavily from Jiang Wen's 1994 feature In the Heat of the Sun, but the background has changed from the streets of Beijing to the Tibetan Plateau.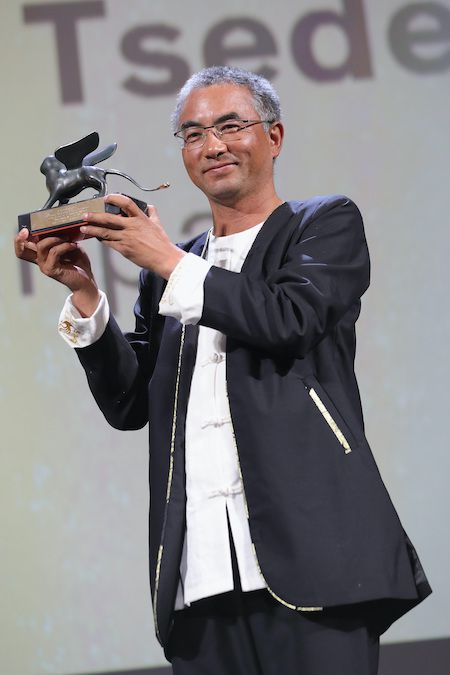 The floating condom provides the visual motif for Balloon's story of state population control, economic hardship, beliefs in reincarnation, and traditional ways of life in Tibet. Directed by one of China's most successful ethnic minority filmmakers, the movie is another in a growing list of features set among minority communities, a genre which has established itself as a mainstay of China's indie film scene.
In July, when cinemas reopened after Covid-19 restrictions, one of the first films screened was A First Farewell. Director Yang Lina, who is of the majority Han ethnicity, gained widespread praise with her look at language and education among Uyghur families in her home county in Xinjiang. Capturing spectacular scenery, disappearing customs, and stories unfamiliar to Han audiences, movies like the A First Farewell and Balloon cast a "documentary eye" on ethnic minority life, according to Hollywood Reporter.
Tibetan film Kangrinboqê, also known as Paths of the Soul, is another example of a movie that illuminates rarely seen aspects of Tibetan culture. Released in 2015 and directed by Zhang Yang, another Han filmmaker, the movie follows Tibetan religious pilgrims across the harsh landscapes of the region. Domestic films based on minority subjects—including the few movies by directors who are ethnic minorities themselves—have also gained praise abroad for depicting a side of Chinese life unfamiliar to international viewers, and won awards at the Venice Film Festival and Tokyo Film Festival in recent years.
For Han audiences, the life of many of China's 55 ethnic minority groups, who collectively make up just 8.5 percent of the population according to the 2010 national census, appear old-fashioned and mysterious, and a far cry from the highly industrialized lifestyle in China's cities. The apparent attachment to nature of certain groups, as well as their different religious faiths, rouses curiosity in viewers who may have limited opportunity to travel to Xinjiang, Tibet, or other far-flung regions.
In Balloon, for example, the Buddhist belief in reincarnation forms the central dilemma of the movie. The heroine Zhuoga's unwanted pregnancy fuels a family feud as her husband refuses to let her have an abortion, believing the child to be the reincarnation of his recently deceased father. Without this cultural context, "the dilemma will not be established, and this story will not be established," Tseden stated in an interview with Poison, a WeChat-based media outlet. "Buddhism, which has existed for over a thousand years, is a part of almost every Tibetan's life."
The impact of the majority Han culture or urbanization on the lives of ethnic minority communities is a common theme for minority filmmakers. Directors like Tseden often move to cities in eastern China for their education, and have experienced for themselves the forces of integration, assimilation, and collision between different cultures. Homesickness and reflection on the economic and political changes in their home regions are often the source of artistic inspiration for such filmmakers. Tseden has talked about joining a group of Tibetan poets to write about the life of Tibetans in cities, and turning their stories into films.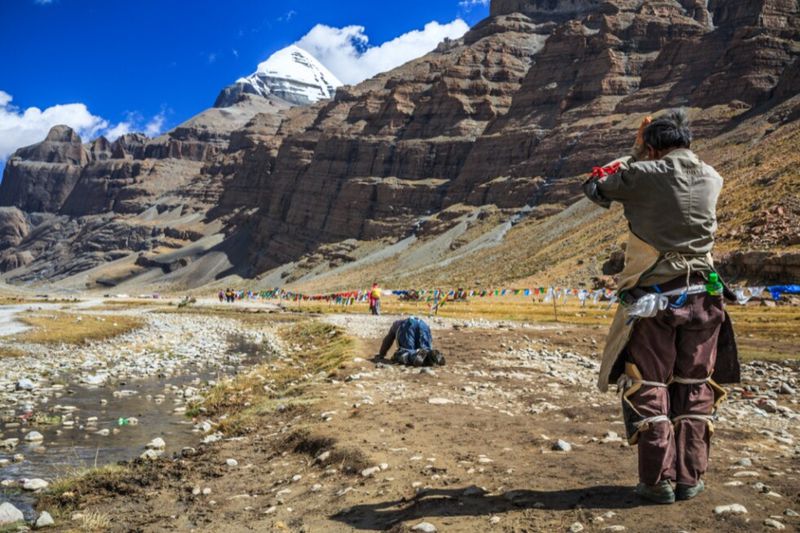 Yet in spite of their increased critical acclaim, minority movies still lag far behind films in more familiar genres in commercial success. While Path of Souls raked in 100 million RMB at the box office, most minority films gain slim returns and may not even achieve wide release in cinemas. Balloon, rated a high 8.4 out of 10 on review site Douban, has made just 6 million RMB since its release on November 20, compared with the total 3.1 billion RMB earned by blockbuster war film The Eight Hundred over the summer.
This is perhaps to be expected, as minority films do not conform to mainstream viewing habits. Many are filmed in local languages or dialects. They may convey values that urbanized cinema-goers, who have met few ethnic minority individuals in their lives, feel uncomfortable or even chauvinistic toward. "Backward concepts still exist in minority regions," public WeChat account Qiyu Movies, a public WeChat account, asserts in its review of Balloon. "Because of their religious and cultural beliefs, Tibetans are still shy when talking about sex."
But for filmmakers, this is not necessarily a problem. In the interview with Poison, Tseden made it clear that his works occupy a niche market and he does not pursue purely commercial gains. Similarly, for Zhang Yang, the artistic process in Paths of the Soul was more important than commercial success. "Isn't my following [Tibetan pilgrims] for the whole of their journey a kind of religious practice?" he wrote on Douban. "I am a devotee of the cult of film. Filming was my pilgrimage."
Cover image from VCG
---