The strangest and most perplexing motions from China's top political meetings this year
Ahead of this year's meetings of the National People's Congress and Chinese People's Political Consultative Conference, often referred to as the "Two Sessions," the official website of the CPPCC began the "If I Were a Delegate" campaign for the public to suggest motions that the delegates could propose at their annual gathering, which ended on Thursday.
While most of the proposals made at the Two Sessions this year had obvious links to current events—including a minimum wage for food delivery workers, compensation for survivors of domestic violence, and motions both to legalize and criminalize surrogacy—the public's ingenuity might have been responsible for a few more out-of-the-box proposals, which, as every year, we outline below: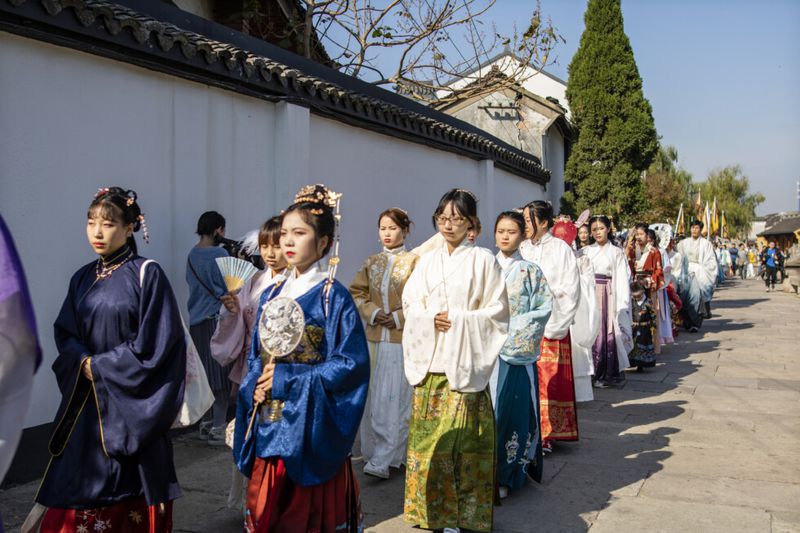 New holidays for traditional culture
China already celebrates "Children's Day" on June 1. Now, CPPCC delegate Zhang Lianqi, vice-president of the China Taxation Society, has proposed for September 30 to become "Adult Day." On this day, there will be nationwide revivals of the "rite of adulthood" that a person received in ancient China when they came of age, which consisted of putting on age-appropriate garments, paying respects to a teacher, washing their hands, and taking part in a drumming ceremony. Though Zhang said reviving this tradition was "very important," he did not elaborate on why, nor clarify who is responsible for holding these ceremonies and who can participate.
NPC delegate Chen Xinxiang, director of a government research institute on Hunanese embroidery, also proposed to revive an aspect of ancient culture by making every March 3 "National Hanfu Day" to celebrate the traditional costume of the Han people. The date chosen is believed to be the birthday of the mythical Yellow Emperor, one of the ancestors of Chinese civilization. Though a poll on Weibo showed that 75 percent of over 120,000 netizens supported the motion, some worried that this would sideline the culture of China's ethnic minorities.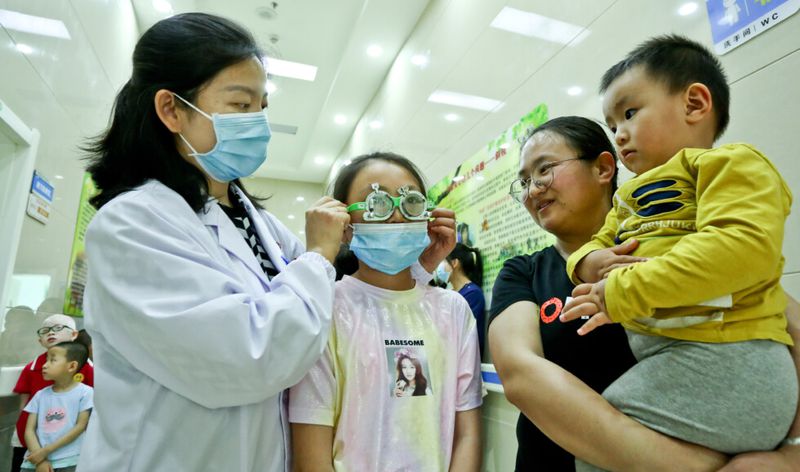 Shortsighted examination
In response to growing rates of myopia among China's youth, NPC representative Li Suyuan wants to make vision tests a part of students' "comprehensive quality assessment," end-of-term evaluations at middle schools that assign A to D grades to students based on seven qualities including "morality," "study ability," and "collaboration, communication, and innovation." While netizens applauded Li's sentiments that "children should not be made to sacrifice their sight for high scores," many thought assigning a letter grade for sight was counter-productive and would put even more pressure on students, and wondered if the rule would penalize those who are genetically predisposed to weak eyesight.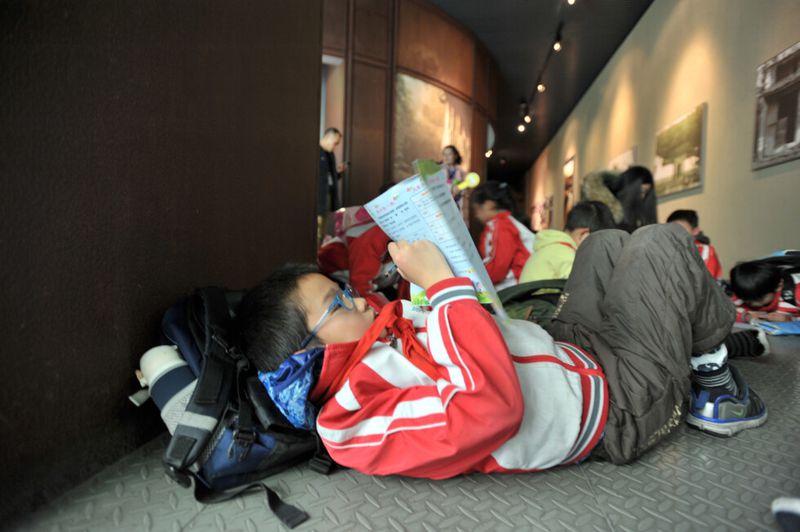 Math Olympiad for some, extracurriculars for none
As the adage goes, not everyone can be special. Certainly, CPPCC delegate Yuan Yaxiang, a fellow at the Chinese Academy of Sciences, believes that "ordinary kids" should not be encouraged to take classes outside of school to prep for the Math Olympiad, an international mathematics competition. "Only kids who have exceptional talent and passion for mathematics should study for the Math Olympiad," he said.  "Kids who don't like math may lose their interest in it if forced to learn, and the vast majority of ordinary kids don't need to learn such weird, unusual skills."
Similarly, the CPPCC's Li Xincao proposed eliminating level examinations in music, as it killed children's interest in learning a musical instrument. Fellow delegate Chen Zhong went a step further to suggest that after-school enrichment institutes should be banned completely. The explosion in China's for-profit extracurricular enrichment sector has concerned many educators on the unnecessary burden it places on children (and their parents), who are often shuttled between multiple classes after school and on weekends to train in sports, English, and arts, or simply brush up on their academic subjects.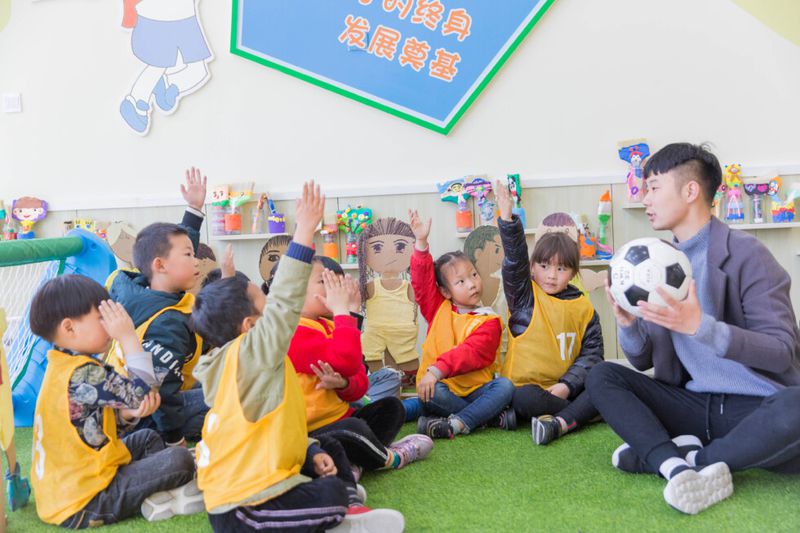 More men in the classroom
The CPPCC's Zhu Yongxin, vice-chair of the central committee of the Democratic Progressive Party (one of China's minor political parties), wants there to be preferential policies to recruit male teachers to correct a gender imbalance in China's classrooms. Citing Ministry of Education figures from 2018, which showed that males comprised just 31 percent of public school teachers at the elementary level, Zhu called for measures to train retired soldiers as teachers, increase pay and respect for teachers, and encourage teaching colleges to recruit more men. Netizens appreciated the proposal to increase teacher's remuneration (while wondering why it took a lack of male teachers to bring attention to the issue). The "gender gap" in Chinese classrooms has also often been cited in sexist commentary on the supposed "masculinity crisis" among Chinese men and boys and used as justification for discriminatory hiring policies that favor male teachers.
Cover image from VCG
---