How the Danish toy company has captured its key Asian market with China-themed sets
Growing up with Lego is a relatively new experience for Chinese kids. The Danish toy brand entered China in the 1980s, and the first Lego store on the mainland, merely 20 square meters in space, was opened in 1993 in Beijing's Yansha Mall by Lego's then distributor, the East Asiatic Company. Due to high tariffs and low personal income, not many families could afford this expensive amusement for their kids at that time.
Fast forward to today, and Shanghai's 800-square meter, two-floor flagship Lego store in Disney Town is always packed with young families. With its emphasis on education and developing creativity, Lego captured the hearts of parents all over China, and has cultivated devoted fans of all ages. In the first half of 2020, 46 percent of all toys sold online in China were Lego. The company operates more than 200 stores across the country, and plans to open another 80 by the end of 2021.
Lego has been releasing Chinese Spring Festival special editions in recent years. The latest releases for 2021's Lunar New Year are two sets for children over the age of 8. "The Story of Nian" shows a cheerful crowd setting off fireworks in front of a snow-covered traditional northern Chinese residence, attempting to scare off the nian (年) monster in Chinese myth. "Spring Lantern Festival" depicts a lantern party in a southern Chinese garden. There is also a duplo set for kids above 2, "Happy Childhood Moments," which depicts a family spanning three generations (and their pet panda) celebrating Chinese New Year in a traditional courtyard.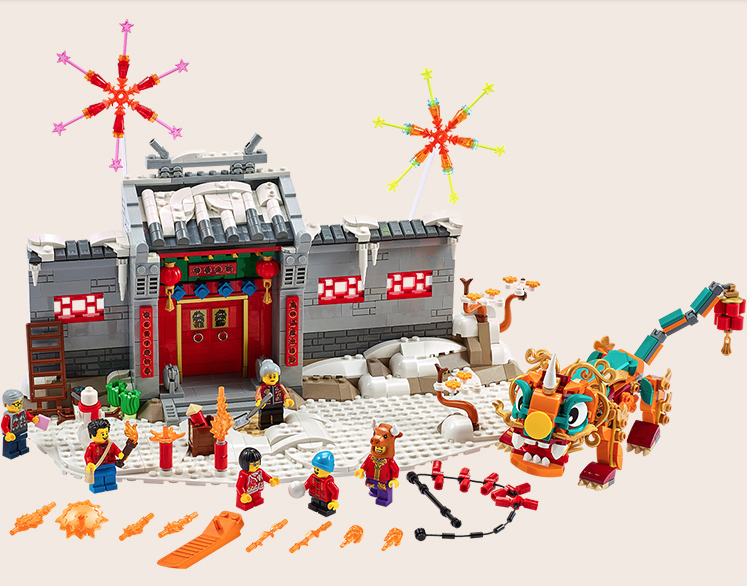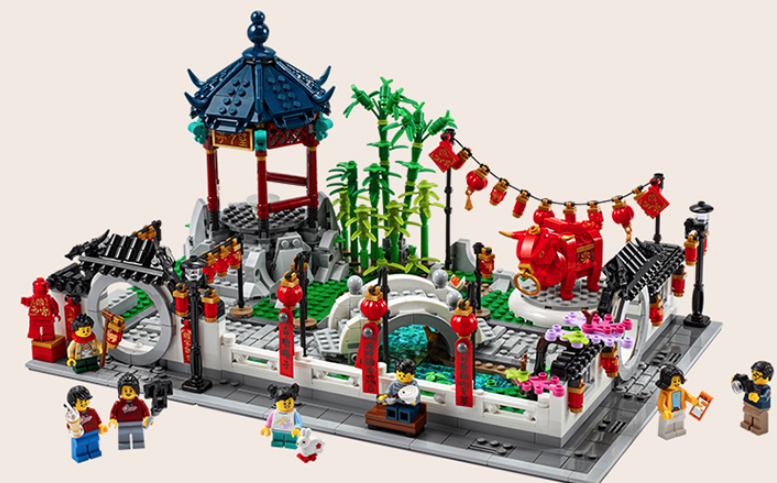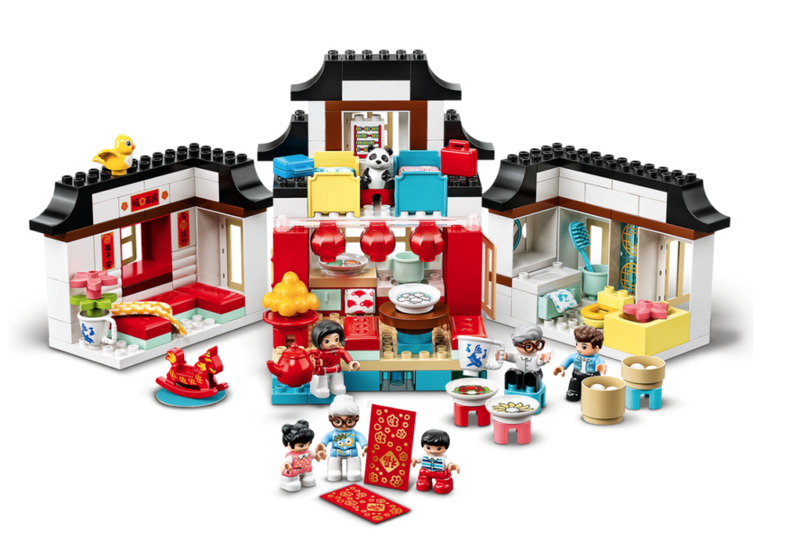 Lego's China theme began with "Year of the Snake" in 2013, though avid fans will remember Chinese elements in the Orient Expedition sets under the Lego Adventurers theme, released between 2003 and 2005, as well as the "Shanghai" and "Great Wall of China" sets under the Architecture theme.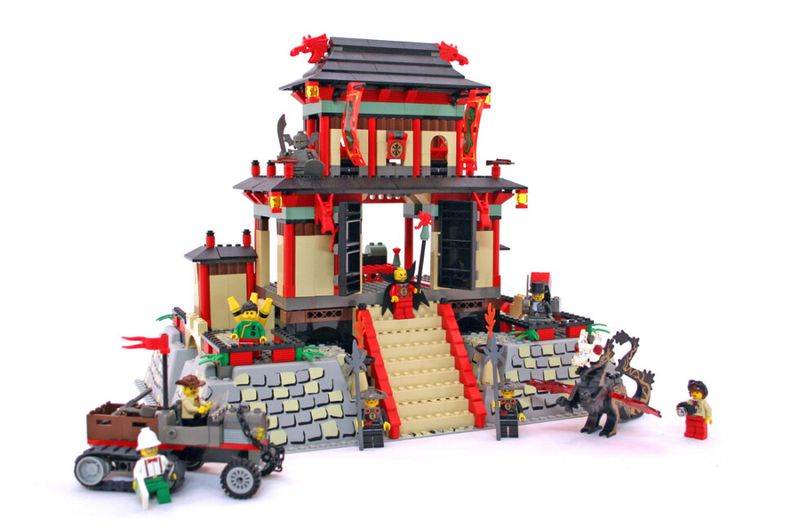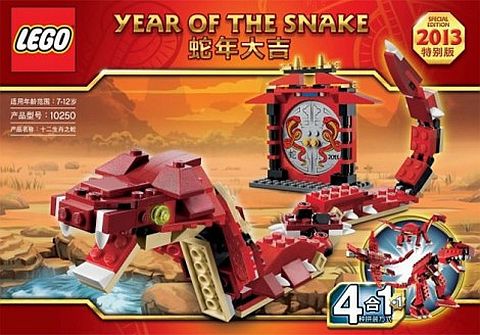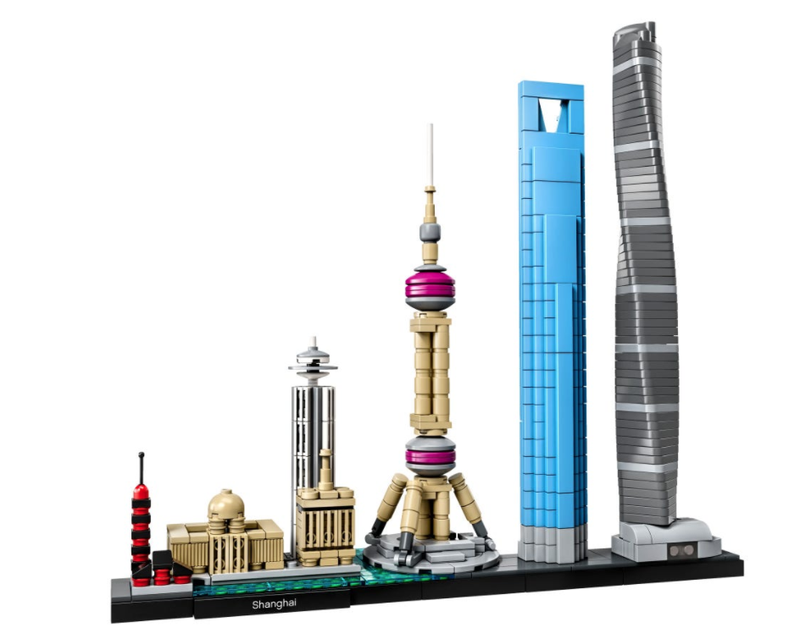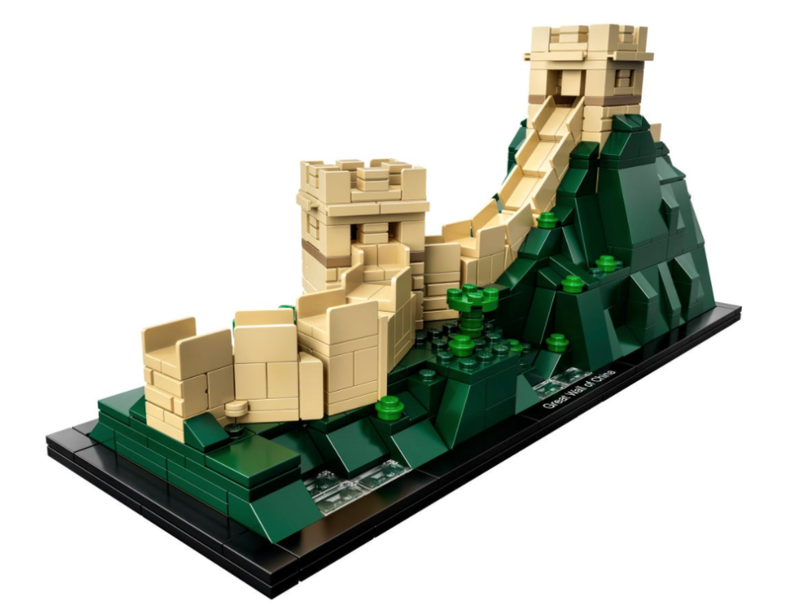 Starting from 2015, the toy brand has also offered zodiac animal sets that came for free with purchase of other products during the Spring Festival season. So far, sets for the Sheep, Monkey, Rooster, Dog, Pig, Rat, and Ox have been released.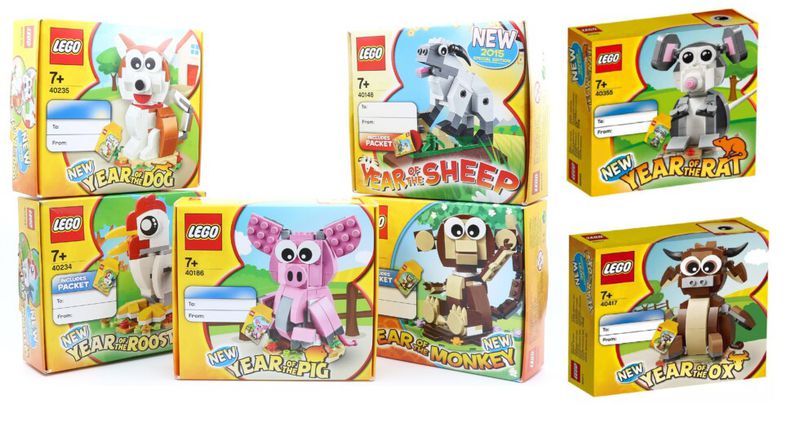 To the pleasant surprise of Lego's Chinese fans, the company began selling other sets exploring Chinese holiday traditions for the Asian market in January 2019. "Chinese New Year Eve Dinner" shows a family feasting in their living room, with fun details like the red envelope. "Dragon Dance" depicts a troupe of four dancers holding up a Chinese dragon, led by a figure dressed in a pig costume. For its global market, Lego launched the "Dragon Dance Guy" in their Break Headz line at the same time.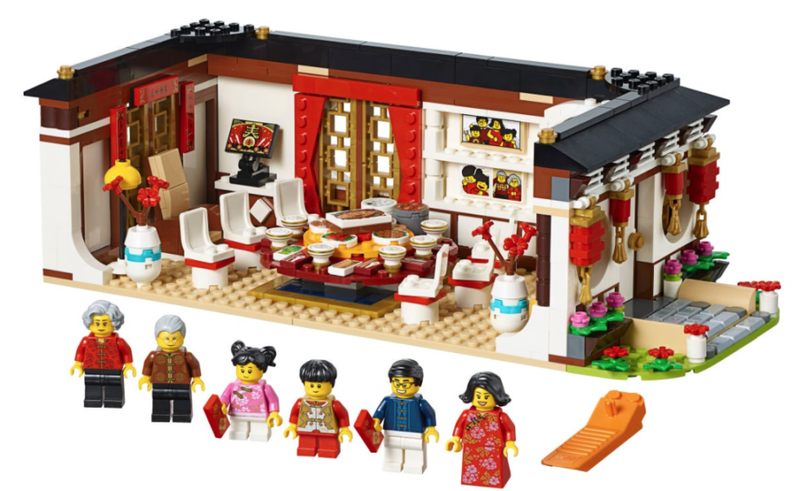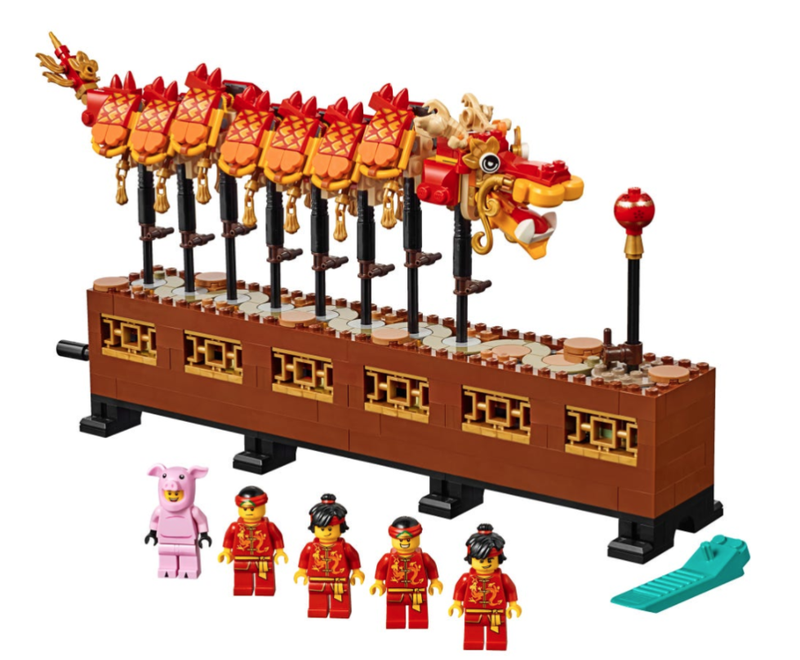 Later that year, a "Dragon Boat Race" set was released for the Dragon Boat Festival in May for Asia, and in June for the US and Europe. Two teams of rowers race in red and blue brick dragon boats to be the champion.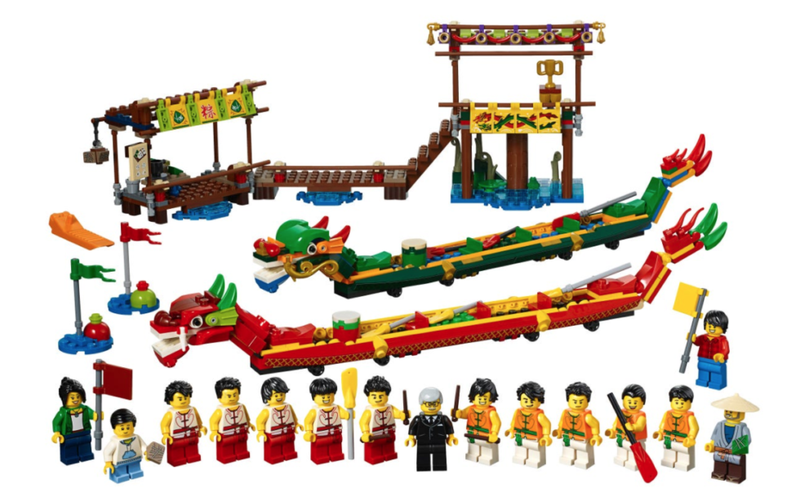 Lego expanded its holiday editions globally for the 2020 Lunar New Year with "Chinese New Year Temple Fair," featuring more traditional architecture and festive decorations. "Lion Dance" contains five lions, dancers, a band, traditional gateways, and many more fun pieces to play with.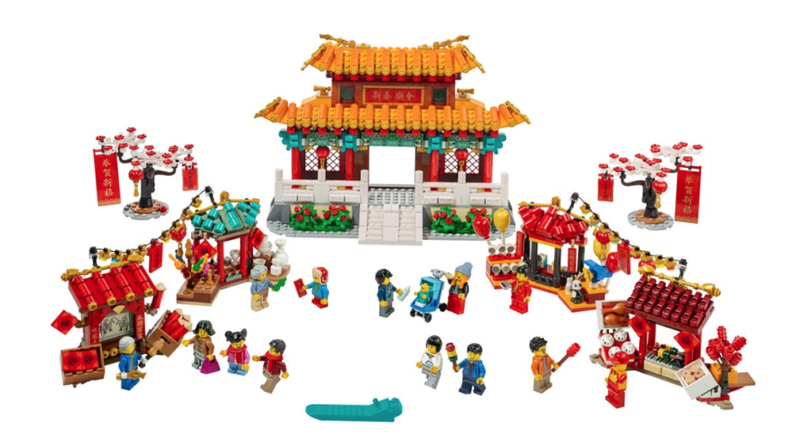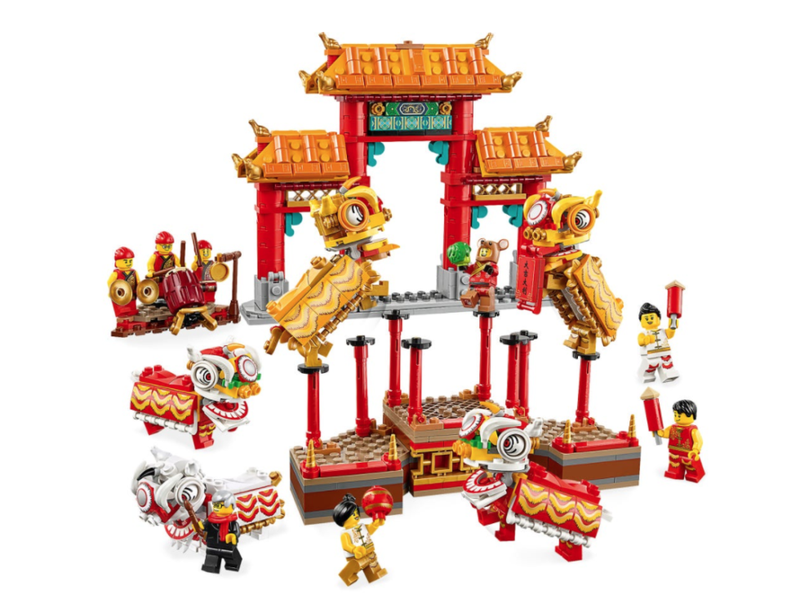 Besides the seasonal editions, 2020 saw the release of an entire theme inspired by the legend of the Monkey King and the classic novel Journey to the West. This series of 13 play sets (so far) tells the story of Monkie Kid and his friends fighting against the Demon Bull King to save the city. There are elaborate warrior robots, jets, tanks, speed boats, and even a food truck operated by Pigsy, a character inspired by the pig demon Zhu Bajie.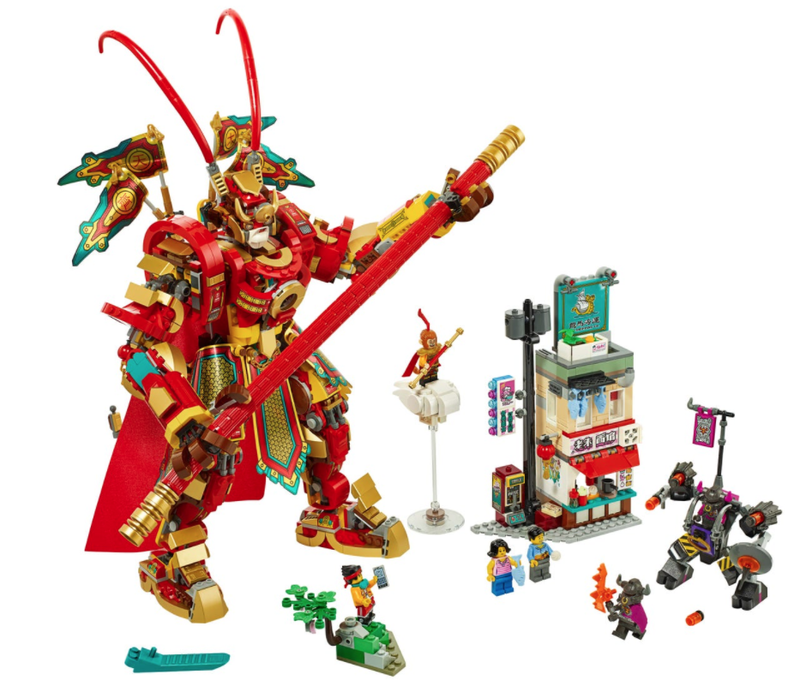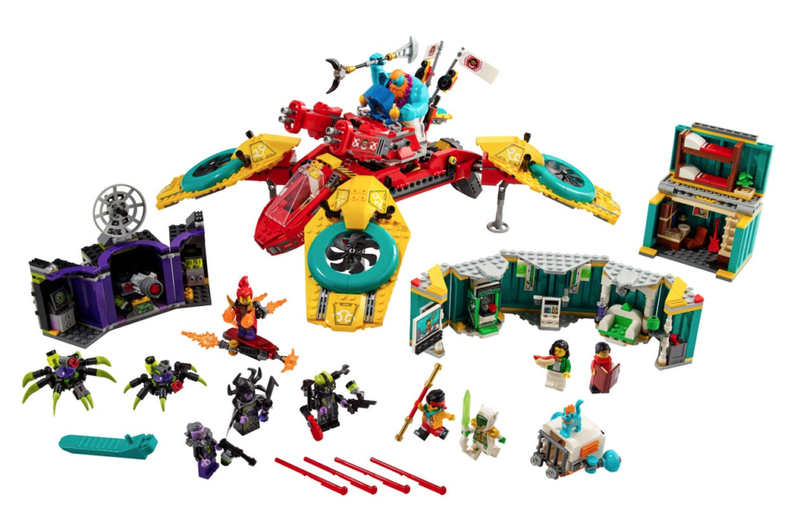 For more Chinese inspiration, you can go to one of the flagship Lego stores in Beijing, Shanghai, or Hangzhou. Their Lego models and sculptures are changed seasonally, and are all closely connected to local history and culture. Some of the past highlights include a huge dragon crawling over a pillar, a giant panda sitting on an arched bridge over a lotus pond, and Hangzhou's iconic Leifeng Pagoda. What are your favorite China-inspired Lego ideas?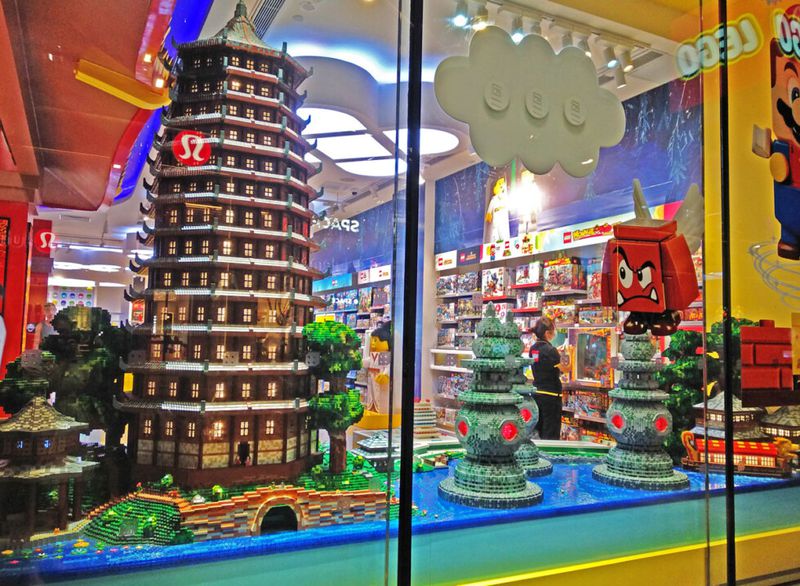 ---