Why are cities building museums and schools for obscure food?
Everybody wants to be special: In China, every city, town, and village can boast at least one techan (特产), or specialty agricultural product, to impress out-of-town visitors and sell as souvenirs (and occasionally fight over with other places claiming the same product as their own).
As Chinese development policies shift from focusing on the cities to the countryside, there has been a renewed emphasis on small communities to reorganize their economy around a single product or theme. To that end, some cities have established colleges and museums dedicated to their techan, which have gone viral due to the extreme seriousness with which they treat a usually obscure food.
On the other hand, techan museums and colleges often show the economic importance of a specialty product to a region, and also change stereotypes of vocational education as being less prestigious and profitable than a conventional college degree, as the following food-themed institutions show:
Wuhan Hot Dry Noodle Research Institute
In June 2015, Wuhan Business University in Hubei province established a research institute specializing in the city's signature snack, reganmian (热干面), or "hot dry noodles," in partnership with local "time-honored brand" Cai Linji.
Typically seasoned with sesame paste, salad oil, scallions, and pickled radish, this oily and chewy delicacy was rated one of the top 10 Chinese noodles and is the most popular breakfast food in Wuhan, China's "breakfast capital."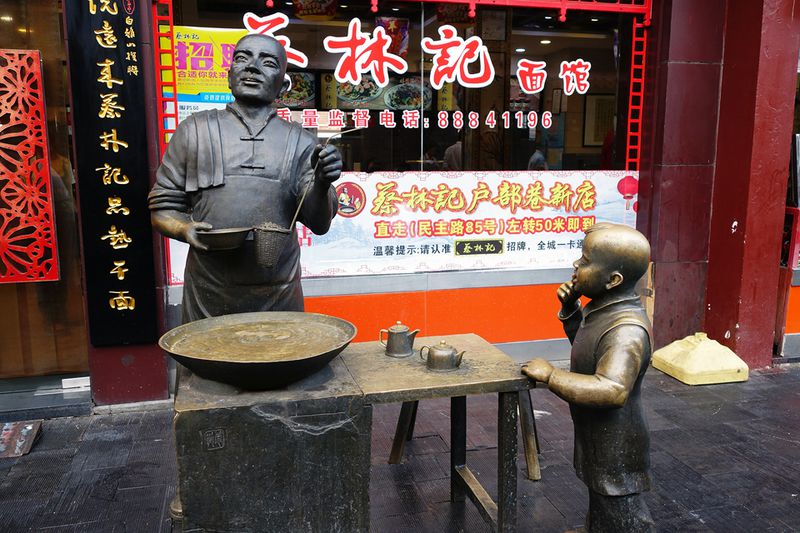 According to its website, the institute has organized industrial experts, college professors, chefs, and "inheritors" of reganmian-making skills to research the noodle's historical and cultural development, brand protection, production, and marketing, and train professionals in the reganmian field.
The majority of netizens, however, found this to be overkill. As one widely liked comment on Weibo asked, "Will it specify the optimum amount of each ingredient and deprive the title [of reganmian] to noodles that fail to meet the standards?"
Qianjiang Crayfish School
In July 2017, the Jianghan Art Vocational College in Qianjiang, Hubei province, set up the first crayfish college in China, offering a two-year course and degree in catering management, marketing, and cooking of the crustacean.
The decision saw mixed reactions online, with some netizens commenting, "Is this real?" In a press conference prior to the school's opening, a vocational education official criticized the college for "setting up weird majors" and "misleading young people."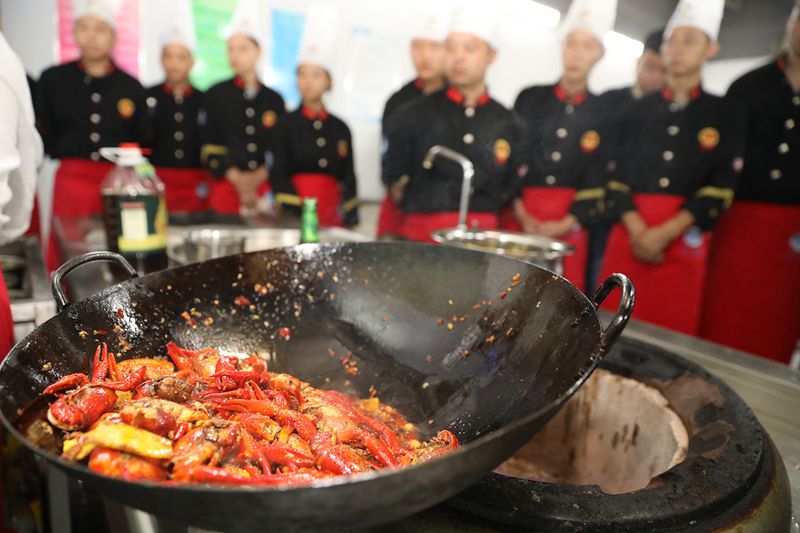 However, Qianjiang mayor Gong Dingrong told the Party-affiliated website Youth.cn in 2019 that the establishment of the school was a serious decision based on a major local industry. The crayfish industry in Qianjiang, known as the "home of Chinese crayfish," created 150,000 jobs that year and was valued at 3.2 billion RMB. Wang Zhongqiu, a teacher at the school, said that 29 out of 35 members of crayfish school's first class secured jobs in advance of graduation with average monthly salaries of over 10,000 RMB due to the large demand for crayfish chefs, while the other six decided to start their own business.
Liuzhou Snail Rice-Flour Noodle School
On May 28, the Liuzhou Vocational and Technical College in Liuzhou, Guangxi Zhuang Autonomous Region, launched a school for its pungent local specialty: snail rice-flour noodle, or luosifen (螺蛳粉). Cooked with pork ribs, river snails, fried peanuts, dried bean curd, fresh green vegetables, and pickled bamboo shoots, the noodle dish is a unique blend of spicy, sour, and somewhat funky (due to the bamboo shoots) tastes.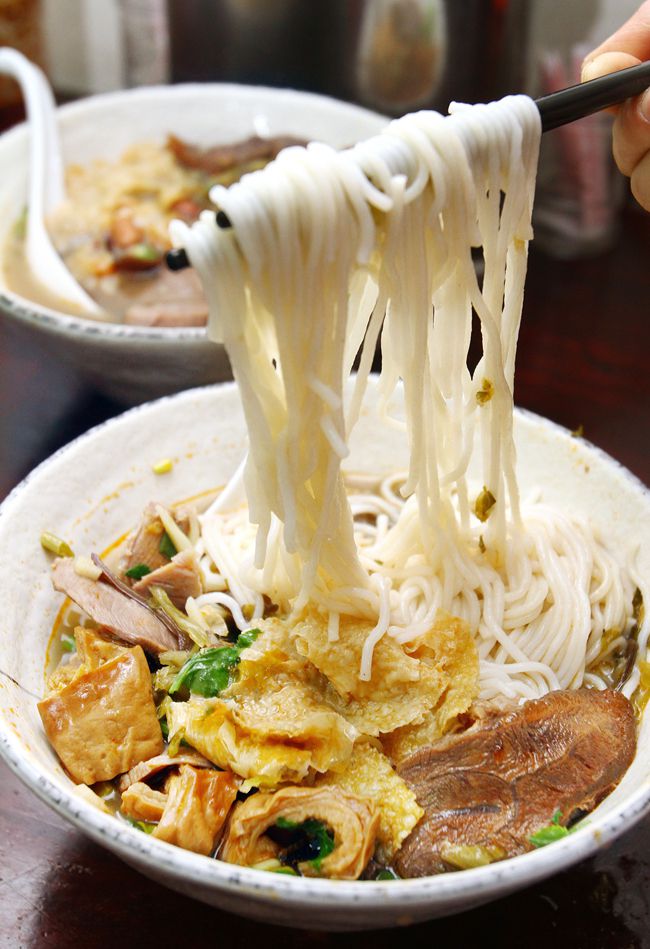 The school planned to set up seven luosifen-related majors, including ecological food production and inspection, chain business management, and e-commerce in order to cultivate talent for the booming luosifen industry, which employs 250,000 people locally and is worth 1.3 billion RMB.
Liuzhou had also established the Liuzhou Luosifen Catering Culture Museum in 2018, enabling visitors to learn more about the snack's history and production, and try it on site.
Latiao Museum
China's first museum dedicated to latiao (辣条), or "spicy stick," was unveiled on a busy commercial street in the Hunanese capital of Changsha on November 1. Its founder is the Pingjiang Food Industrial Association from the city of Pingjiang, the self-claimed "homeland of latiao." The museum aims to educate visitors on the history and development of the packaged snack, and allow them a closer look at the production and inspection, thus reassuring them as to the safety of the snack.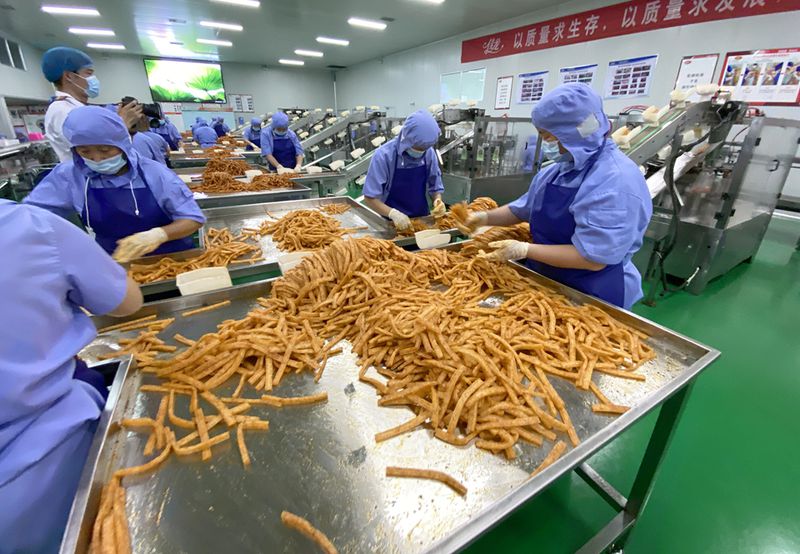 Mainly made from wheat gluten with spicy oil and chili flakes, the cheap snack stocked at nearly every convenience store and supermarket in the country is especially popular among children, but its production has been beset by food safety scandals with undercover journalists discovering unhygienic conditions at latiao factories, and cases of consumers complaining of getting canker sores and other health conditions from latiao over-consumption.
Cover image from VCG
---